After proudly telling you about the blanket I'd started whilst broken-armed, I went home, prepared to work on it more and discovered something...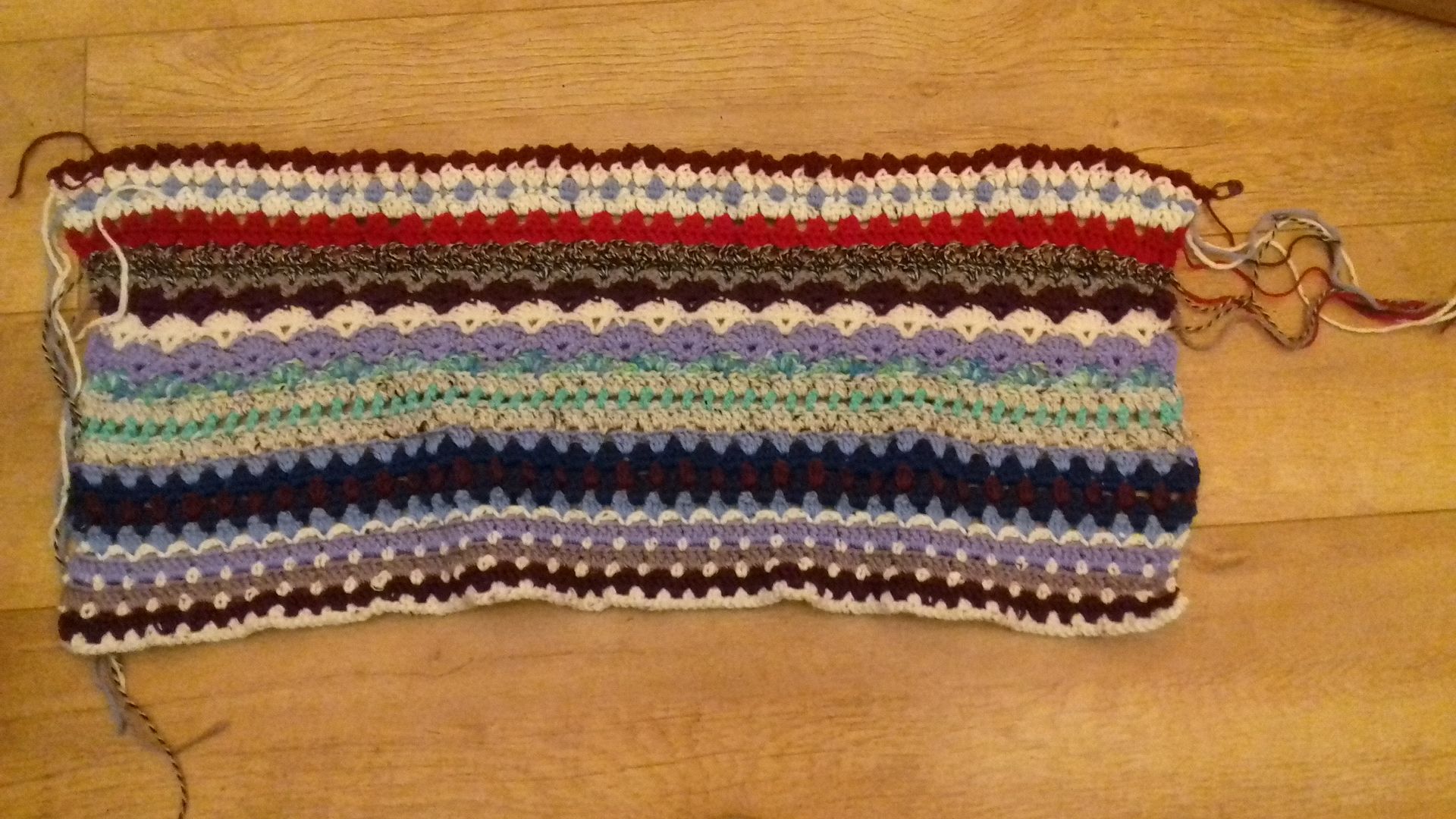 See that? It's wavy. Frilly even. I have no idea how that happened, I'd been carefully checking it as I went along to make sure this didn't happen!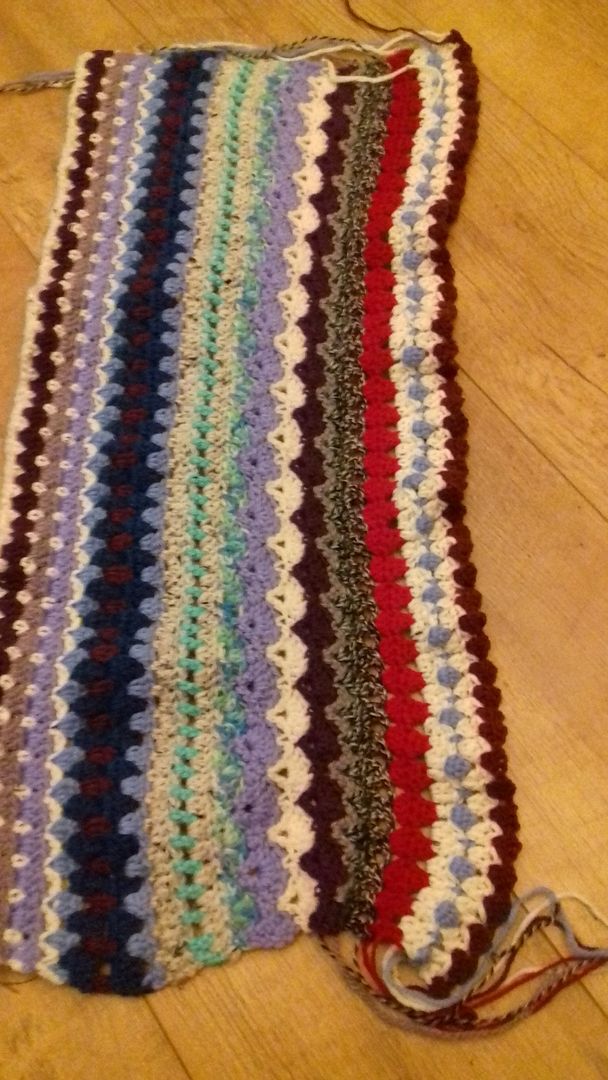 After ripping back a couple of rows, I realised that it starts a long way down, see the picture above... I'm not ripping all that back, it's a blanket after all, not a work of art. I'll try and crochet the next rows a bit tighter and use a DK yarn, maybe I can switch to my DK stash instead...
I blame old age. I turned 40 just over a week ago. I had the best weekend ever and I got the most fantastic present - a kiln! Probably not the best timing as I'm also renovating the dining room where it will live, and I need to get some supplies, but hold tight for some kiln experiments coming soon!