I almost forgot to post for the three-weekly SAL! Luckily I read a post and remembered, so here we go. There has been some progress!
I have been working on the wing of the left parrot, you can see the progress in the picture below.
I'm pretty sure I stitched this the wrong way round. It is long and short stitch so I think I should have stitched from tip to top rather than from top to bottom as I did. Maintaining those points was tricky. I also didn't use the right colour for the third stripe from the bottom, there were 2 colours missing from my kit and that was one of them!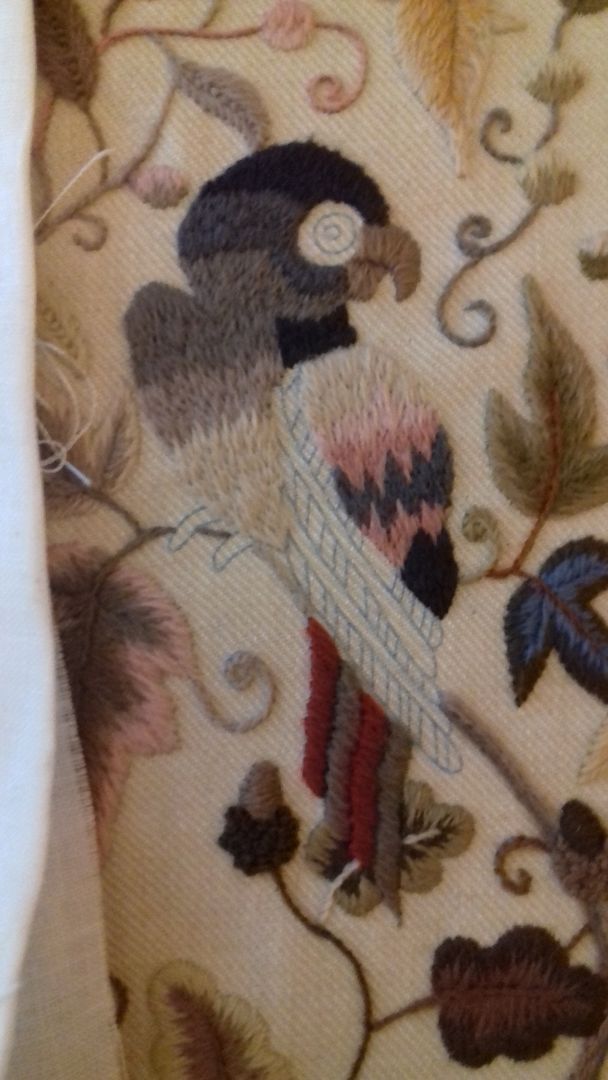 Wonder if I'll ever finish this parrot!
I'm stitching along as part of a SAL where we all work on our WIPs, you can go and see what the other participants have been up to here:
Claire
,
Gun
,
Carole
,
LucyAnn
,
Kate
,
Jess
,
Sue
,
Constanze
,
Debbierose
,
Christina
,
Kathy
,
Margaret
,
Cindy
,
Helen
,
Steph
,
Linda
,
Catherine
,
Mary Margaret
,
Timothy
If you'd like to join in, please contact
Avis