A bit of a dramatic title perhaps? Hmmm. For some simple stringing to make some simple jewellery, it's been a right palaver!
It's summer and, for once, we're having a hot one in England! OK, not every day, but some days. And that's enough for me. Because of the nice weather, I've been wearing cut of trousers with my usual trainers. I needed a bit of bling on my ankle. I found these flower beads in mum's craft stash, added some Swarovski crystals, some beading wire, crimp beads and a clasp.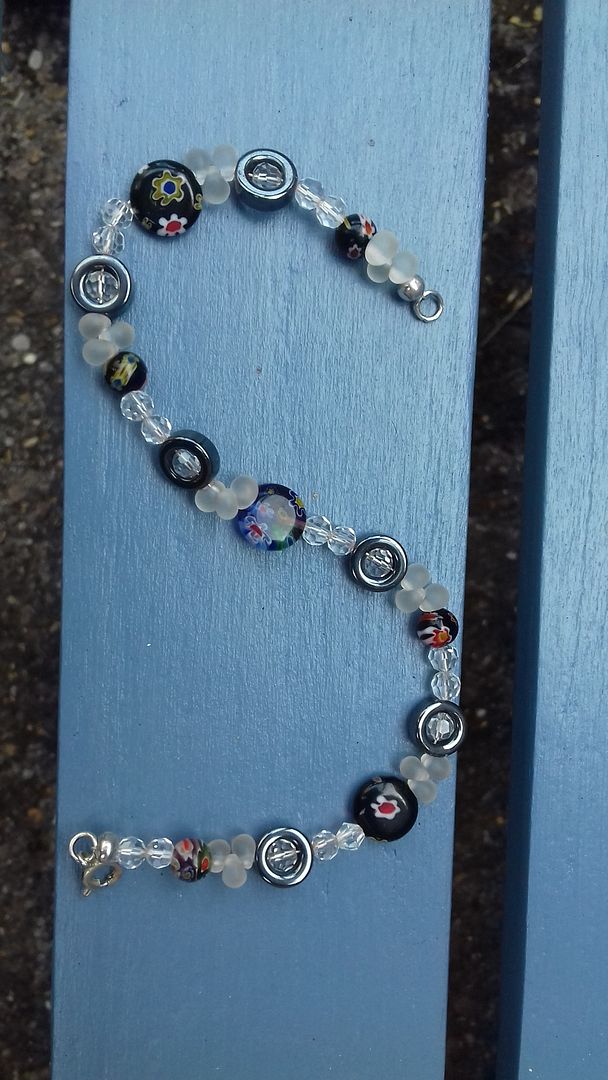 This was made in the same way with a variety of beads: cheap crystals, millifiore beads, drops and some cool black nickel donuts. I had everything in my stash and it took minutes to string.
Then I wore them. And the crimps came undone. And they fell apart.
So I restrung them, this time using nymo thread and knots.
And the flower one stretched and fell under my foot.
Back to the drawing board....