I had a little spare time at the weekend and, instead of painting or decorating as usual, I actually sat down and did a little crafting. Not much, but a bit!
I was sent this book to review on my blog and I finally made a start. I'm working on one of the projects. I've only got as far as cutting out the pieces, but it's a start, and it's a nice in-front-of-the-tv project. Can you guess what it is?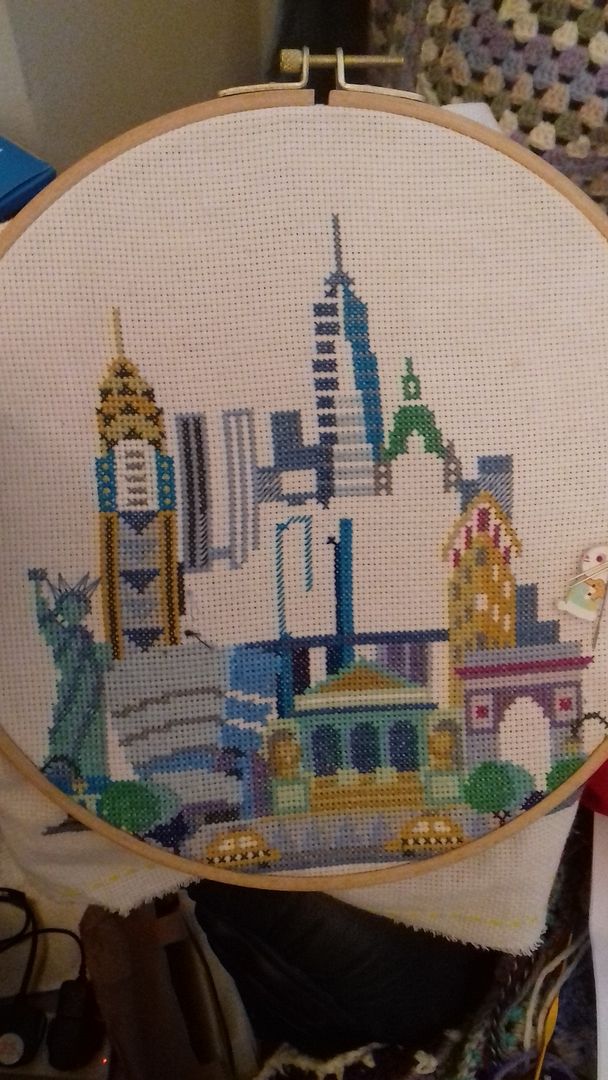 I can't remember if I've shown this before. This is a Satsuma Street design. Most of what you see was stitched by my mum. We both loved New York and both bought a copy of this pattern. I hadn't got round to starting mine, but mum did. She fully kitted it too, so I have everything to hand. I've probably added about an hour's worth of stitching to this piece so far, just filling in some blank spaces. It came in the hoop but I think I'll have to swap it for Q-snaps as I keep losing the tension - my main bugbear with hoops (and yes, the inner ring is bound).
Watch out for some progress soon!