I found a new craft class venue! A very unusual workshop popped up on my Facebook feed (more about that next week) and when I investigated, I found that Rural Antics at Hanwell Wine Estate run a variety of different workshops. I booked onto the weaving class.
The class was run by a lovely lady called Veronica and we were all looked after by Amanda who served coffee pretty much constantly all day and our 2 course lunch which was delicious! The lunch came with wine from the estate but I can't stand wine, so I passed on that.
Veronica had bought her two frames to show us, and said that we could use the simpler one, but everyone opted to weave on cards or an embroidery hoop. Having done a tiny embroidery hoop before, I went with the card option and decided to try out some different stitches. There are hundreds of weaving stitches, I had no idea!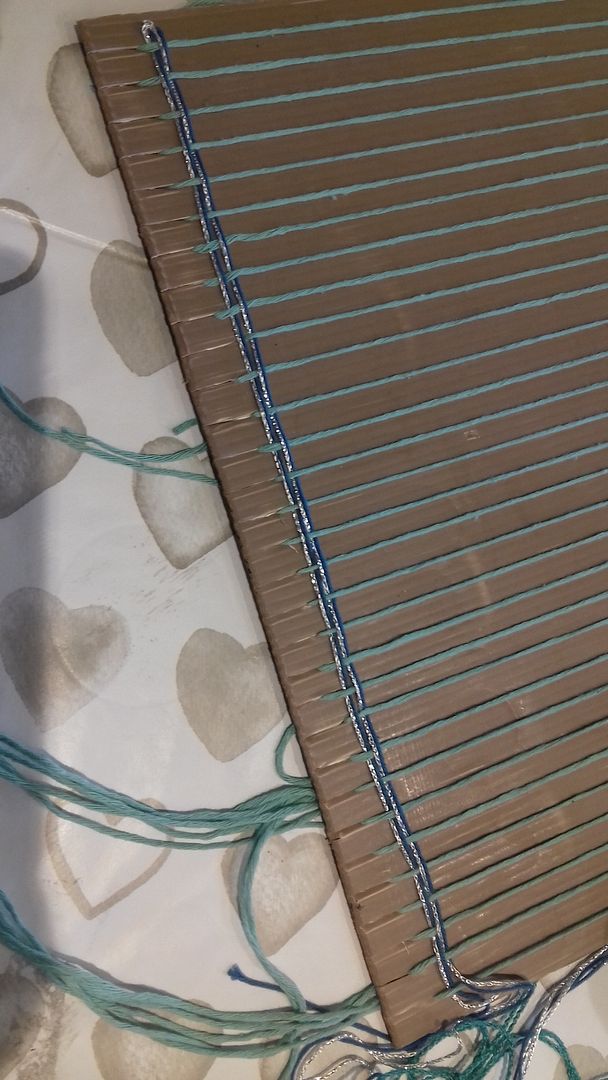 All materials were provided and there was tub after tub full of yarns of all weights and colours, sparklies, merino unspun and ribbons. I started with blue and silver.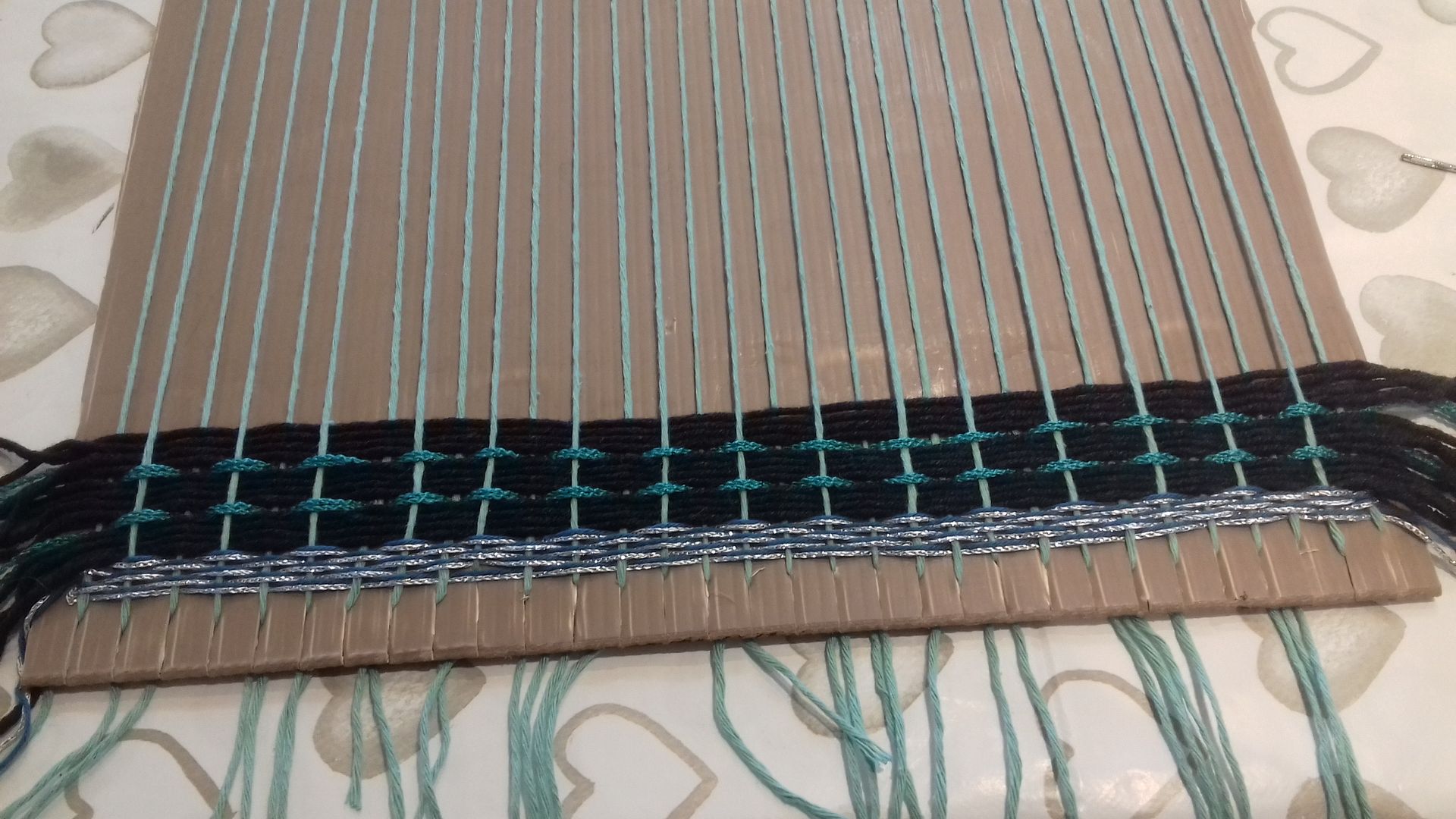 As is my usual style, I put almost no thought into planning and just got on with it! The black and green is a pattern, 3 strands of black follow the same path, then the green alternates.
I took a photo of the needle I used to show you the size compared to a coffee cup, it's huge! I definitely need to track one of these down if I fancy doing this again as it made the world of difference.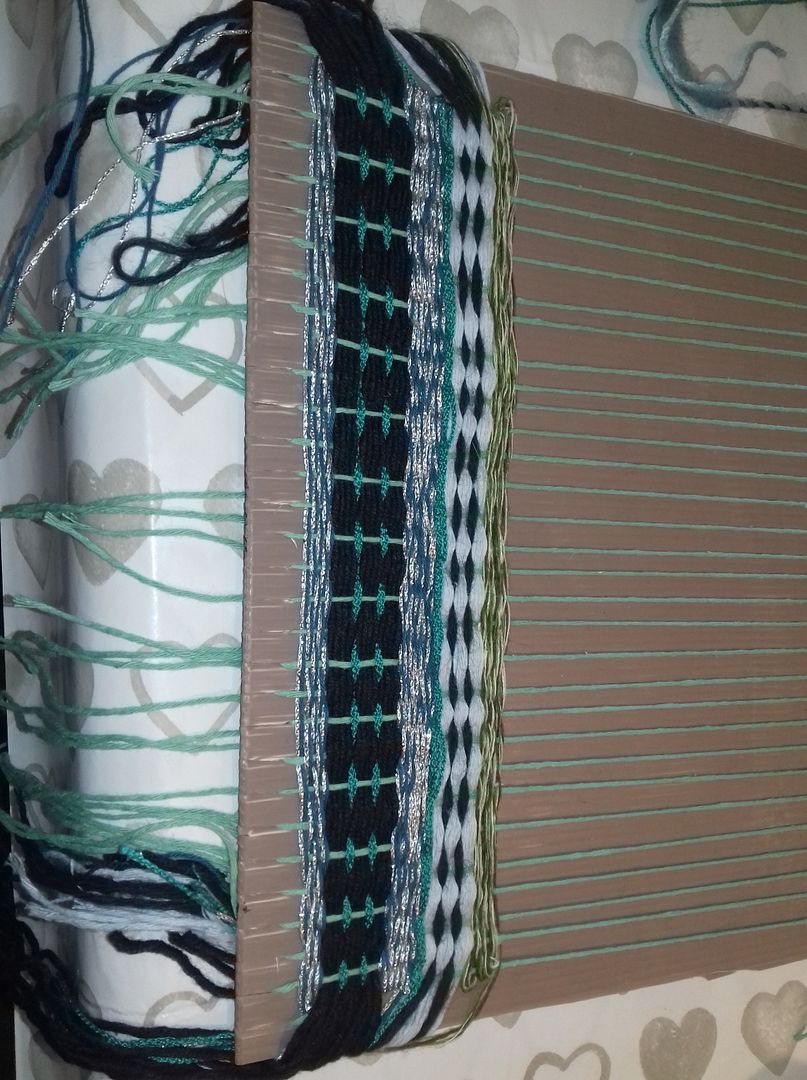 I carried on for a bit. Everything you see above is patterns formed just using the different colours and the basic under-over weaving technique.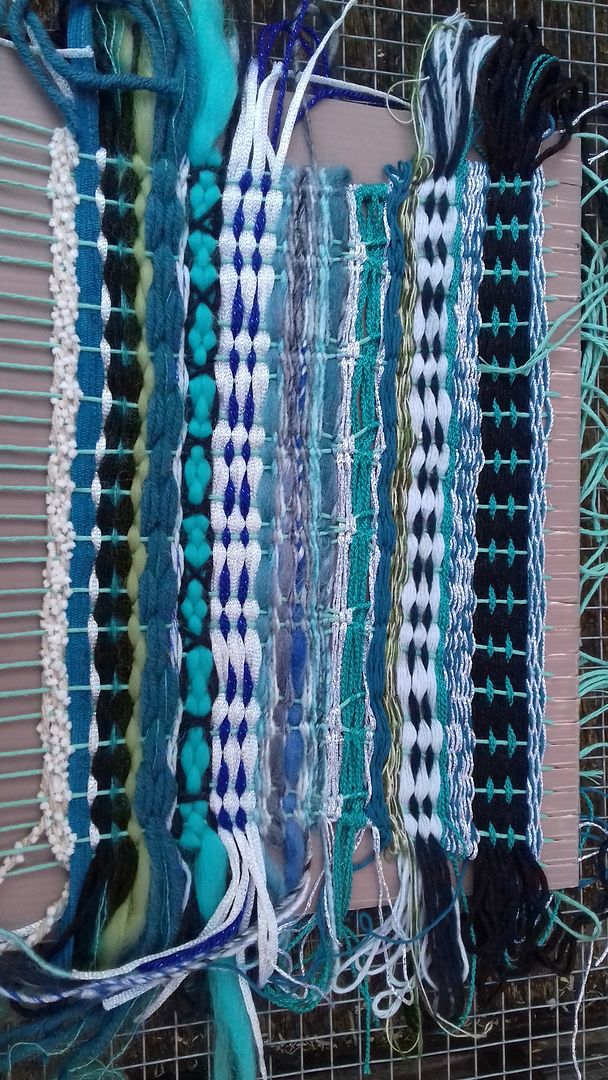 The green stitch just to the right of the centre shows a stitch I tried. I'd love to tell you what it's called but I don't remember! It involved winding the yarn round the warps as I went. There are a few rows of this. I also experimented with a different stitch using some teal unspun and navy yarn to form a pattern over the top, that's towards the left of the sampler.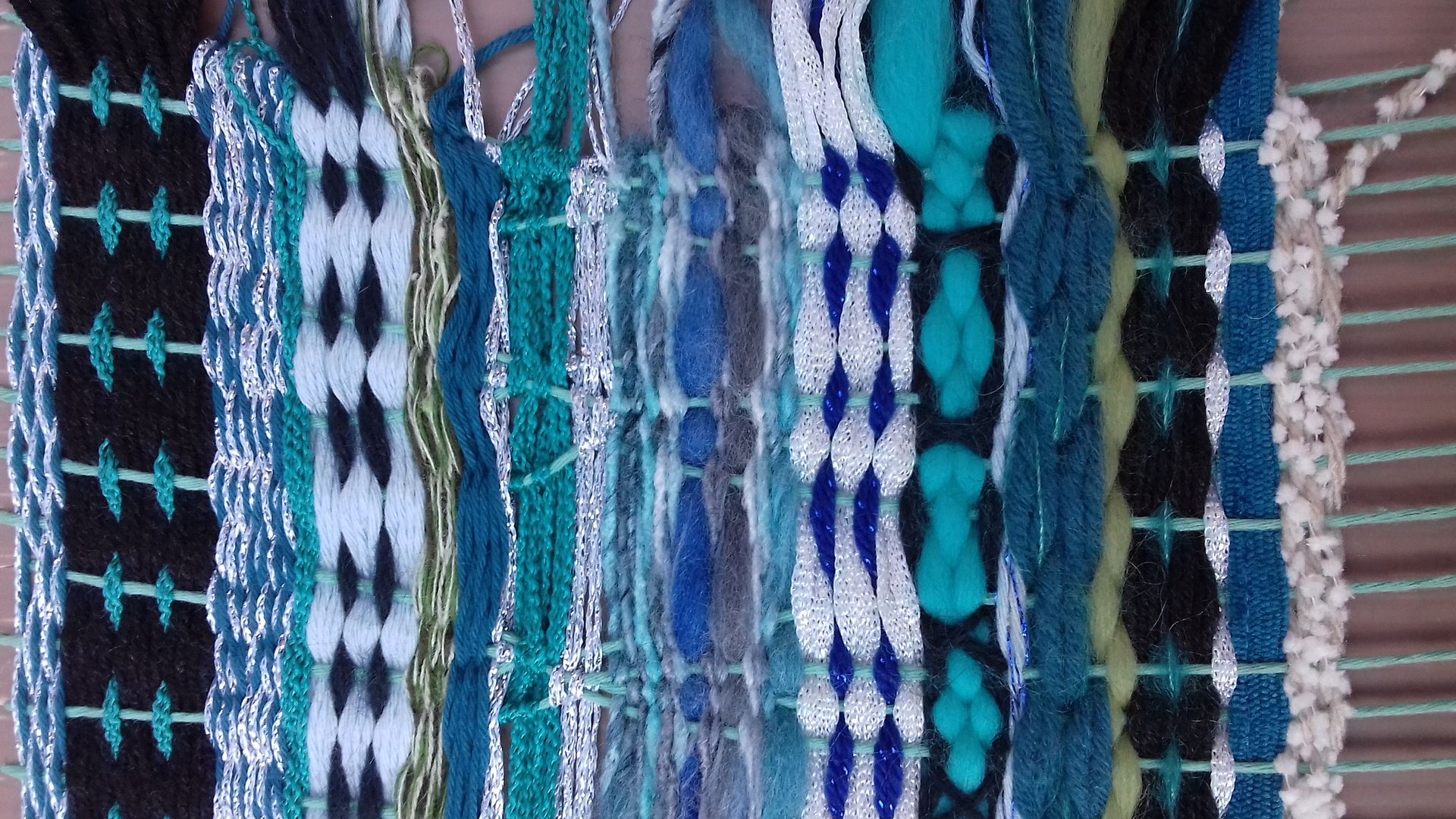 I managed to get a fair bit done in the day, especially considering all the time I spent eating and drinking! As I had no plan, I had no plan for the finished piece, but Veronica showed us some pictures she'd made by framing a part of the weaving in a chunky frame. I think that might be the way to go.
This close up shows a couple of the stitches I tried out.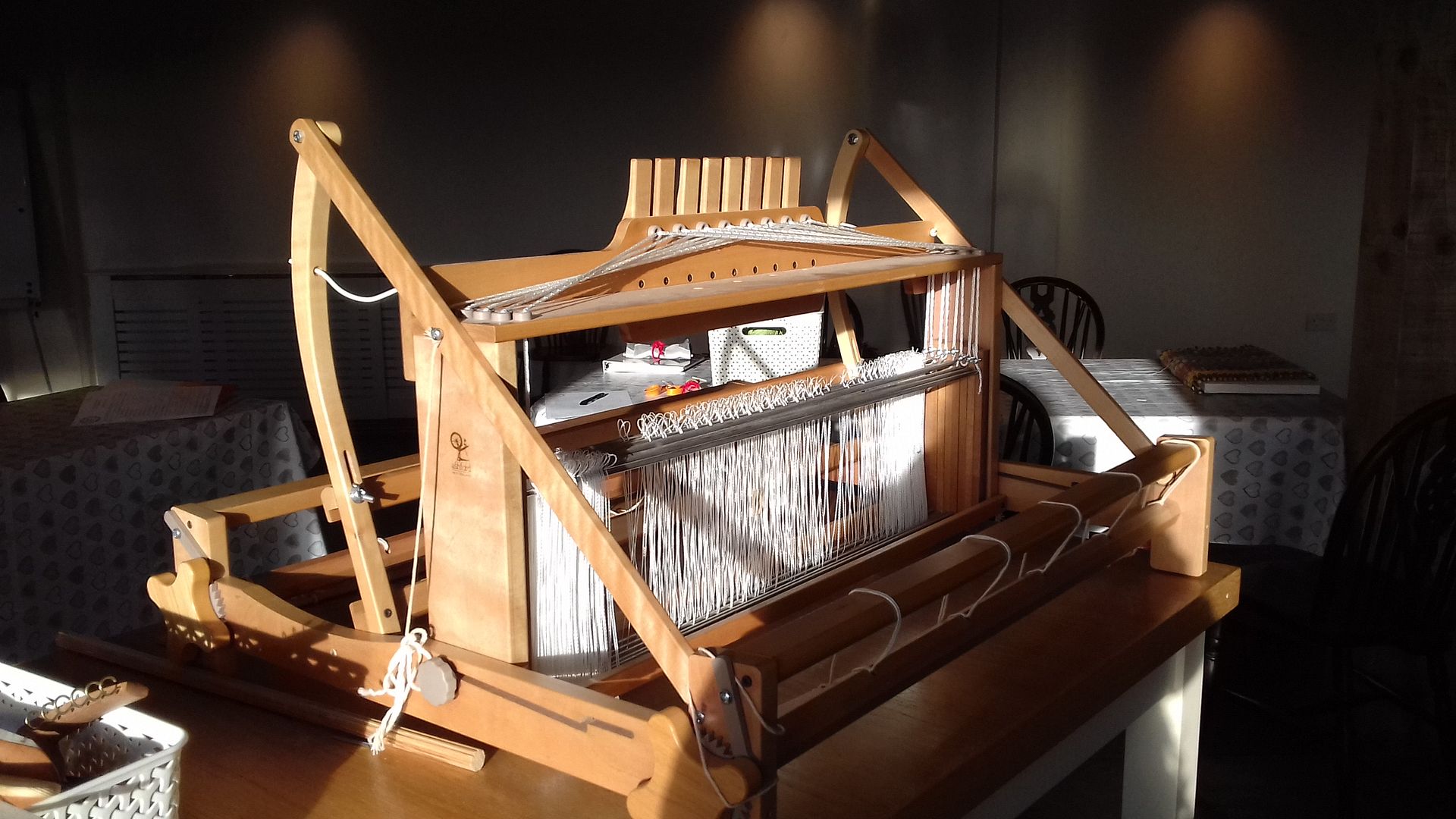 And this is a photo of the fancy 8-something loom that Veronica brought along. I thought I'd taken a photo of the other loom, but apparently not. They weren't as big as I thought they would be, so maybe, just maybe, I would have room for one at home...