A while ago (summer time maybe?) I showed you this photo of a new project I had started. It stayed like this for months and months and months until I picked it up and finished it in one sitting!
It is from the book Sew Sweet Creatures by Lark Craft. I was asked to review this by GMC, however all opinions are my own.
There are 16 projects in this book, and I love that they are shown on the index, not just a written name, but a picture of the project. It makes navigating the book so much easier.
How cute are they! I want to make that little fat lion!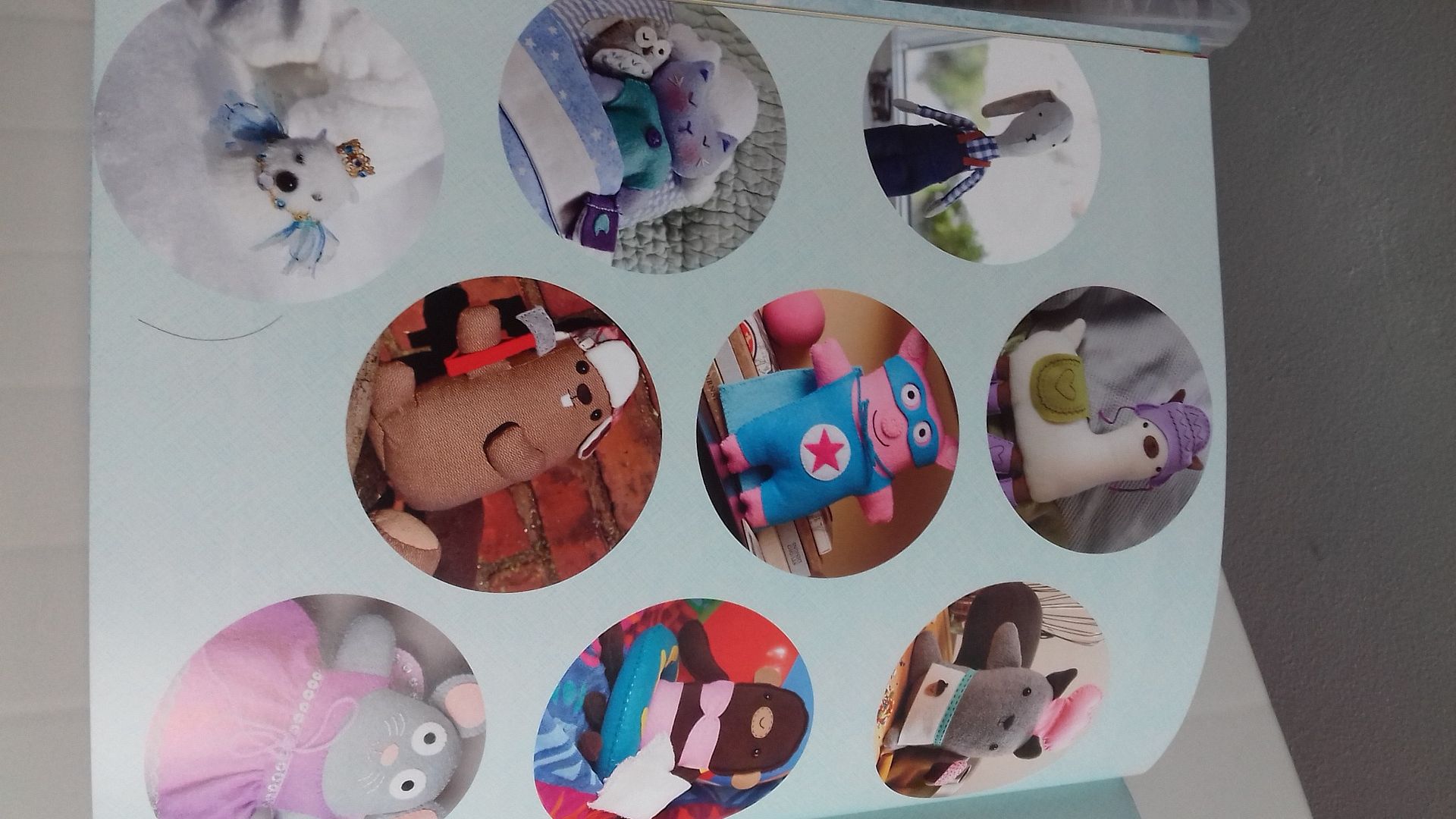 Lots of them have cute little accessories too. It may surprise you to read that I didn't make the rabbit... I'm not sure why, but I decided to make the pig.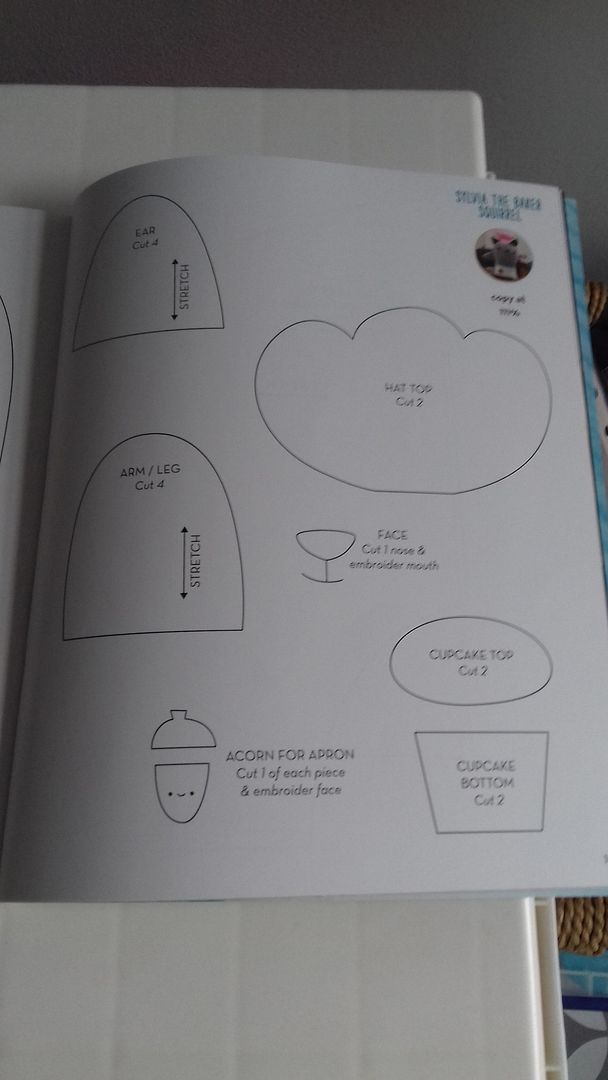 All the templates are full size - I love that, I hate having to find somewhere to enlarge projects and I can't just "nip to the copy shop", I have no idea where there is one or if these things even exist in this day and age!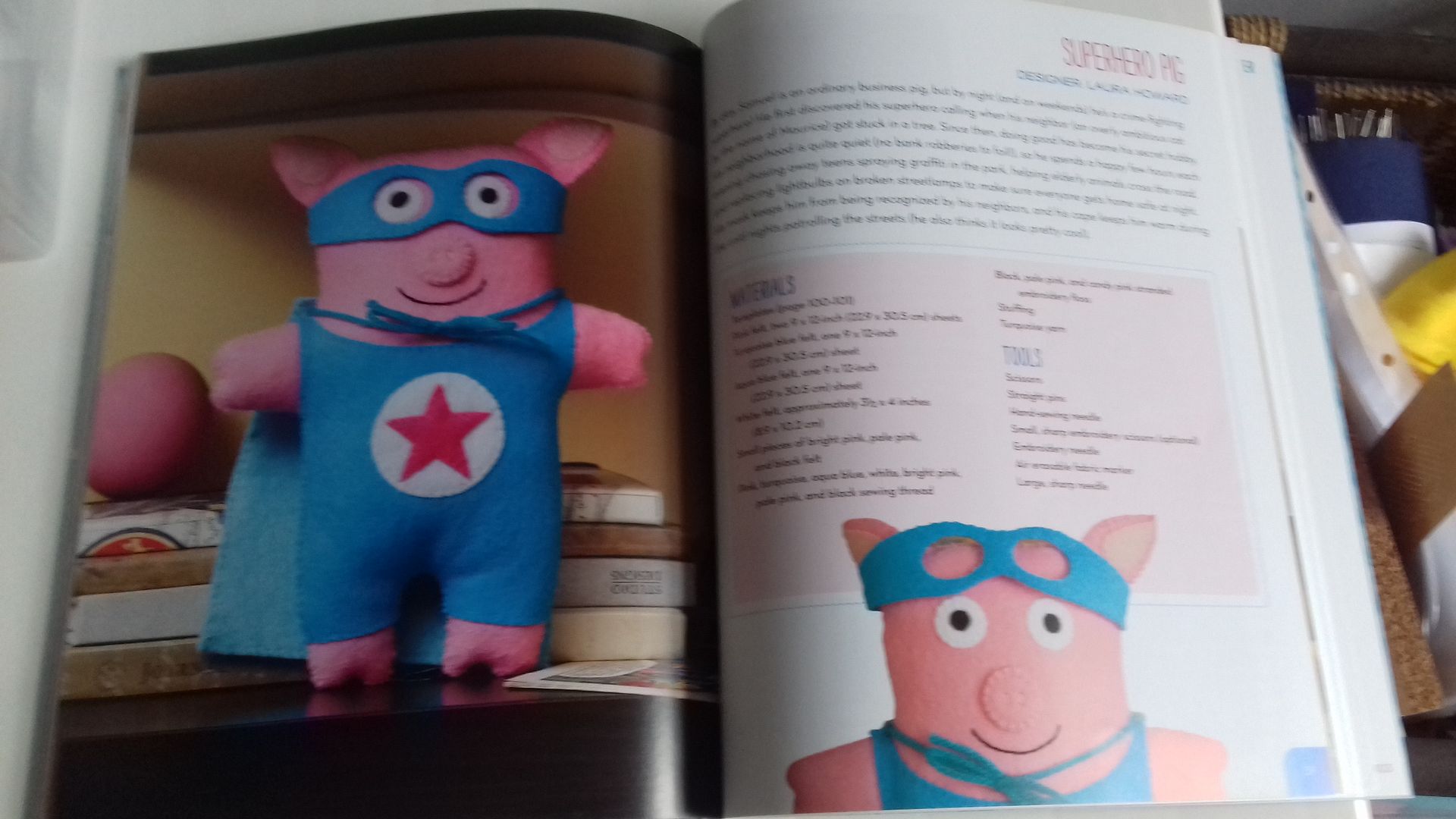 There are loads of photos for each project and the instructions are well-written and easy to follow.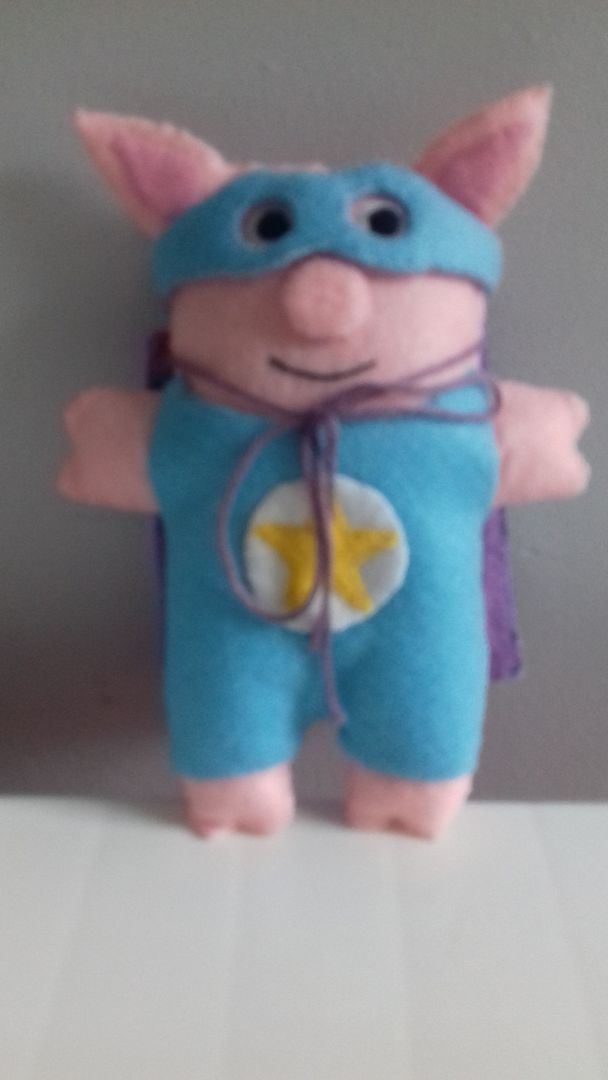 Ta-dah! No idea why these photos are so blurry... maybe Superpig was flying around so quickly I didn't notice, but my camera did. Or maybe I'm just crap at taking photos!
The mask is removable, it's just tied on.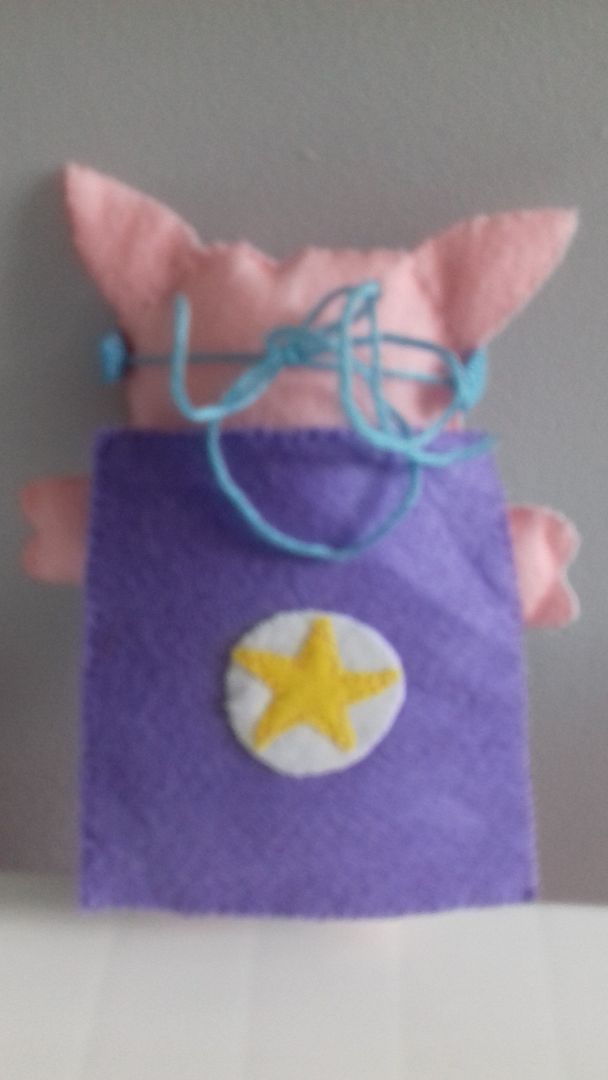 As is the cape. Want to see what's underneath?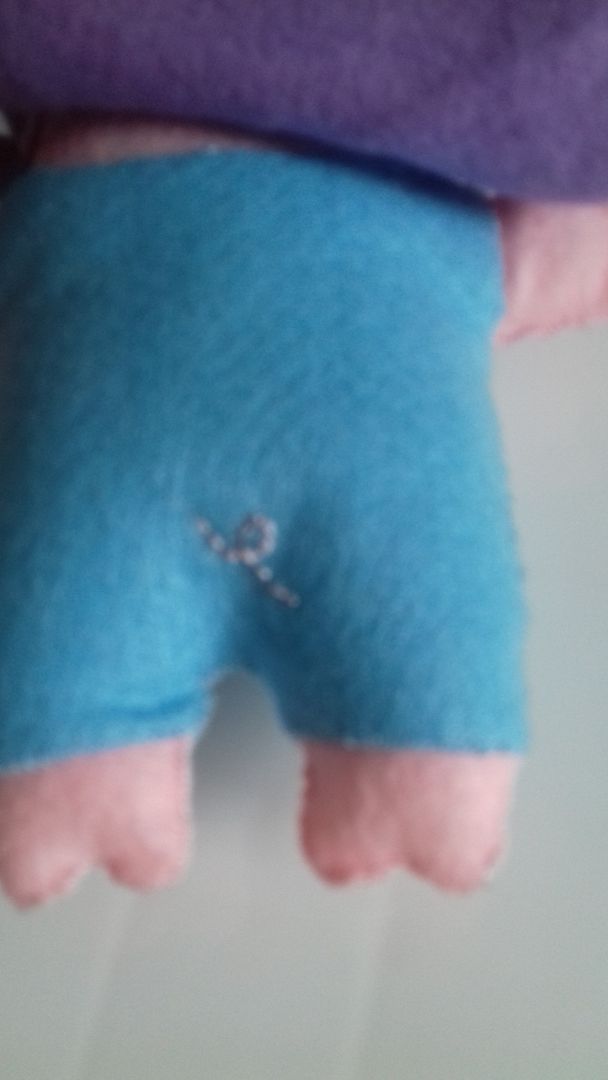 A little curly tail!
This pig was sewn by hand, though it would be possible to do some of it by machine, it would be far too fiddly for me. I enjoyed making this little pig and I like some of the other projects in the book, I would recommend it for anyone who fancies having a go at making some whimsical little creatures.