I've completed another part of the present for my friend who will be having her baby very soon. These little booties in the same Sidar Baby Bamboo as the blanket and hat. Mitts next...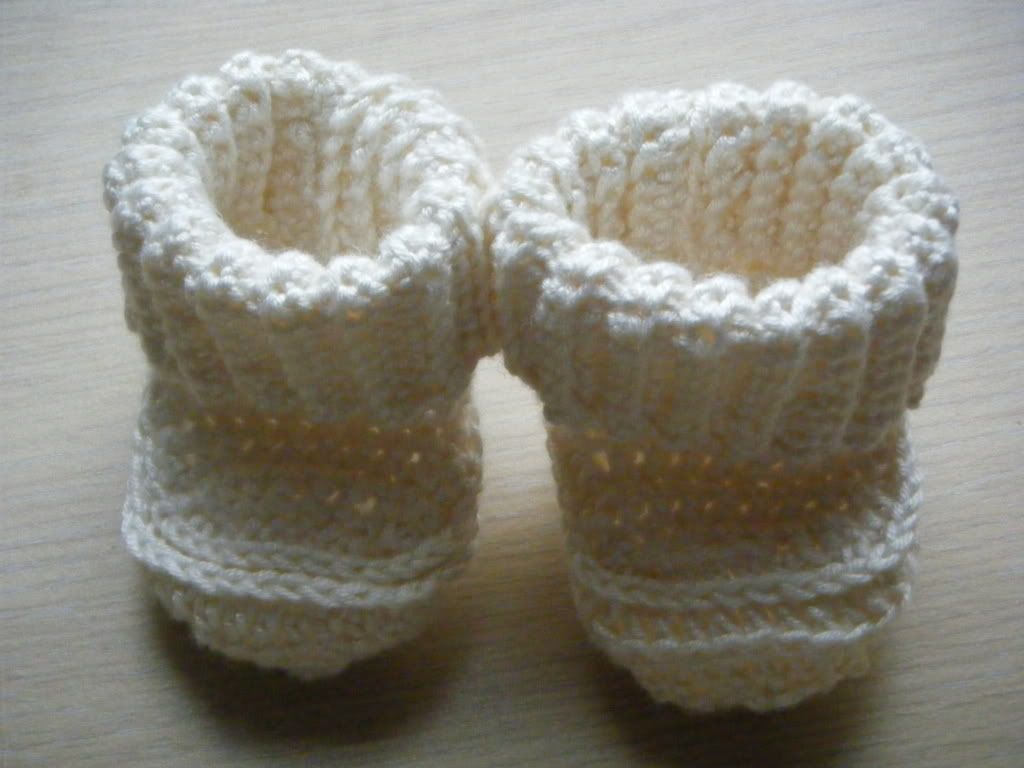 I used this
pattern
and it was NOT easy! I'm pretty sure there are errors in the pattern. The first toe piece I did, I assumed I'd got my stitch count wrong. But then I had the same problems with the second toe. And again when I had to unpick the first toe and start again. That was also down to the pattern which I didn't feel was very clear when talking about stitching round the back post. But now they're done!
I don't think I'd use this pattern again...