I did join in the FSNI, but I didn't get a chance to post on Saturday due to my lovely husband. Today is our 1st wedding anniversary and he'd planned a surprise for the weekend. First up, I need to explain the background. We got married last year a couple of days after the volcano in Iceland erupted. UK readers will remember the sheer airtravel chaos this caused, for those outside the UK, I'll just explain. Basically, the whole of north east Europe was grounded. No flights were leaving or arriving in the UK. Trains and ferries were still running but they were jam packed with people trying to get home who couldn't travel by plane. After a few weeks the airports started running again but the back log was huge.
We had been due to fly to Vietnam on the Monday after the wedding. This clearly wasn't going to happen but we didn't want to go back to work. Travelling by land/sea to Europe was out of the question due to the queues of people so we jumped in the car and headed south west. We went to Wales. Wales has quite a bad reputation over here. I'd only been as a child and all I could remember is rain, and that's what Wales is famous for! Well, it was the most glorious weather and Wales is stunningly beautiful. We fell in love with the country.
The reason we went to Wales is that we're both prolific readers and I'd always wanted to go to Hay on Wye on the Welsh/English border. It's called the town of books due to the 25 enormous bookshops it has selling a mixture of new books, seconds, second-hand books and antique books. There are also shops selling crafty things and antiques, plus some excellent restaurants. We headed to Hay, found a lovely hotel where the landlady gave us our pick of the rooms and a bottle of champagne to make up for us not being in South-East Asia but on the Welsh border! The room was up in the eaves of an old Georgian Inn, lovely. We spent two days in Hay then headed west to Brecon on the Brecon Beacons for zip wire and horseriding fun, then on the Aberwyswth (I have no idea how to spell that!) by the sea. Bliss.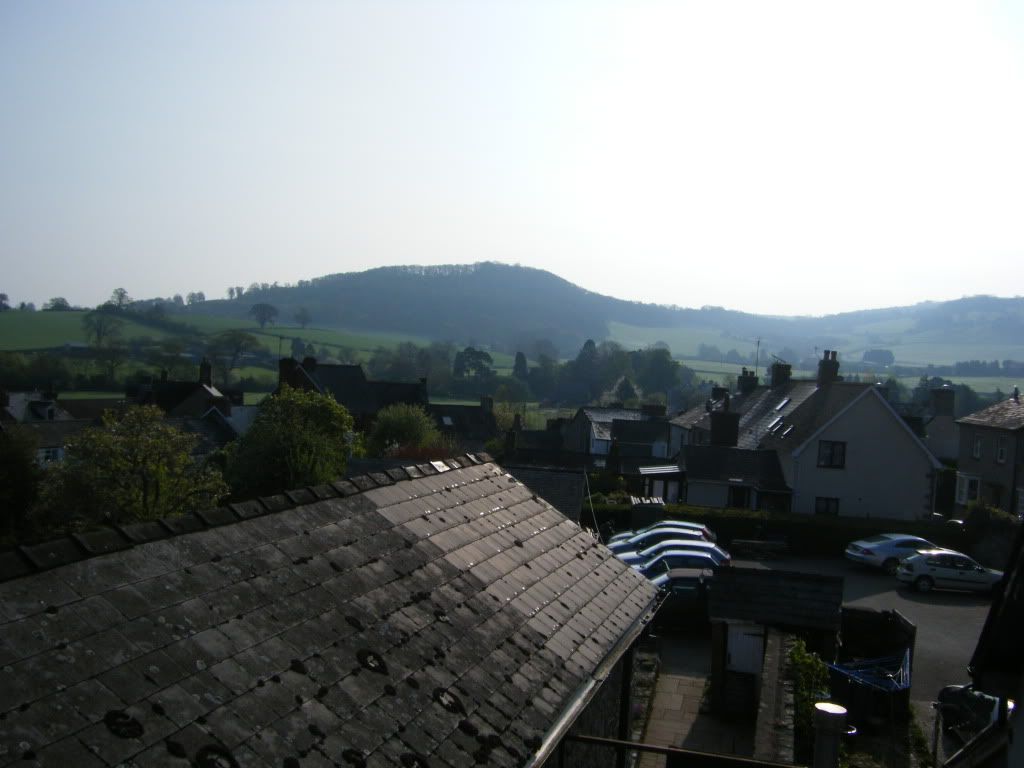 We did get to Vietnam, but not until the May. Anyway, so back to my failure to post about the FSNI. On Saturday morning Mr CA told me to get out of bed as we were headed to Hay! He'd booked the same room we had last time. We just spend a blissful two days reliving our honeymoon! Before we get to the sewing, here's a picture of a small section of one of the rooms in one of the may bookshops in Hay:
And this is the craft book section! (oops, it's sideways!)
I actually didn't come away with any craft books as they were either too old fashioned or too expensive for our meagre budget at the moment. We did pick up a LOT of second hand novels though!
My FSNI is tied in with the anniversary as I spent it making my husband's present/card. The first anniversary is paper, so I decided to sew him a book. I'd seen love notes around on the internet a lot, particularly around Valentine's so I thought I'd expand on this and make a whole note book with a love letter.
I spent quite some time cutting pages, ironing on interfacing and sewing the lines in grey.
I did this by chain piecing. I don't know if you can call it chain piecing when it's not patchwork, but I used the same method and wow, it's great, I'll be doing that again. I used one of those gadget things I asked you all about a while ago. It made my lines perfectly spaced.
I added in a red line down the sides.
Then I got to work free motion embroidering the text.
My machine had a dicky-fit. No idea why. No amount of cleaning out the bobbin, rethreading or tension-twiddling helped. So I just carried on! After the first page it started running smoothly through no intervention from me!!
That's what the back of the first page looks like!!
I made the cover from pieces of Bliss.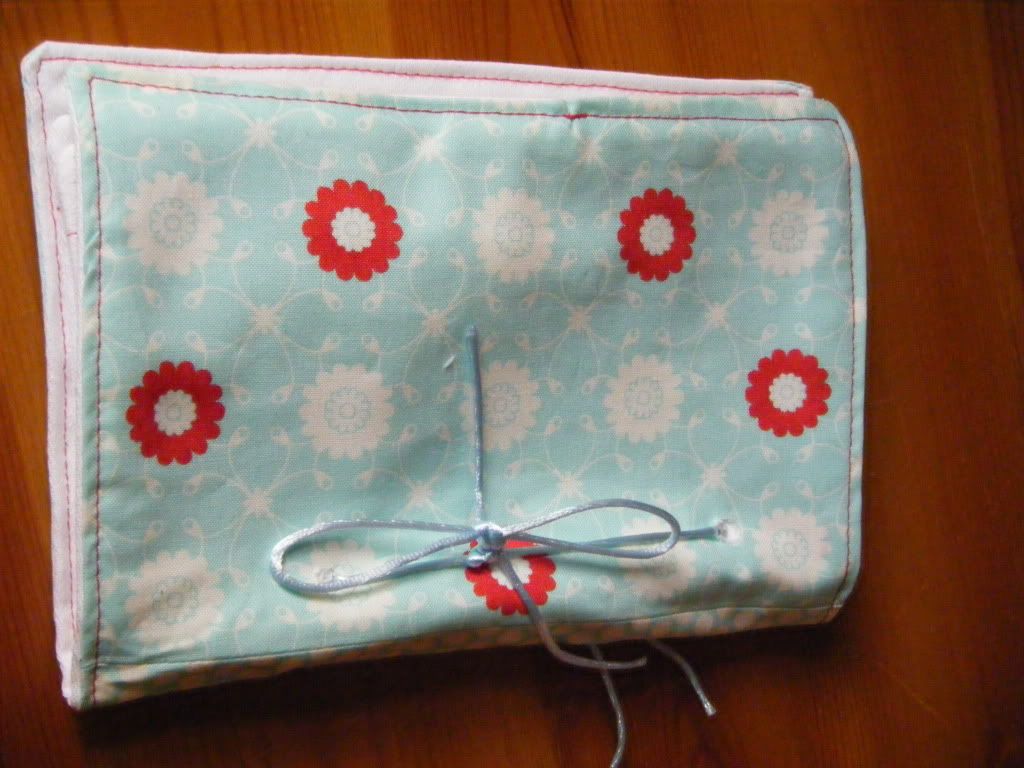 Punched holes in it all.
And threaded it with cord.
I have had some fabulous mail over the last week, but I think it deserves a post of its own, so come back tomorrow to see what the postman's been delivering!!