0It's bank holiday weekend (again!) in England so I've scheduled this post. I had a few random things to show you and was worrying about how to post about them neatly, but then I realised that was ridiculous! Who said my posts have to be structured, just bloody post them you daft woman.

So, I haven't shown you one of these in a while, but I've still been making them! Oh yes, another crochet washcloth. I really must get round to blocking these and should do it before I show them to you! This one is made using a fan stitch, another one from my Crochet Stitch Bible.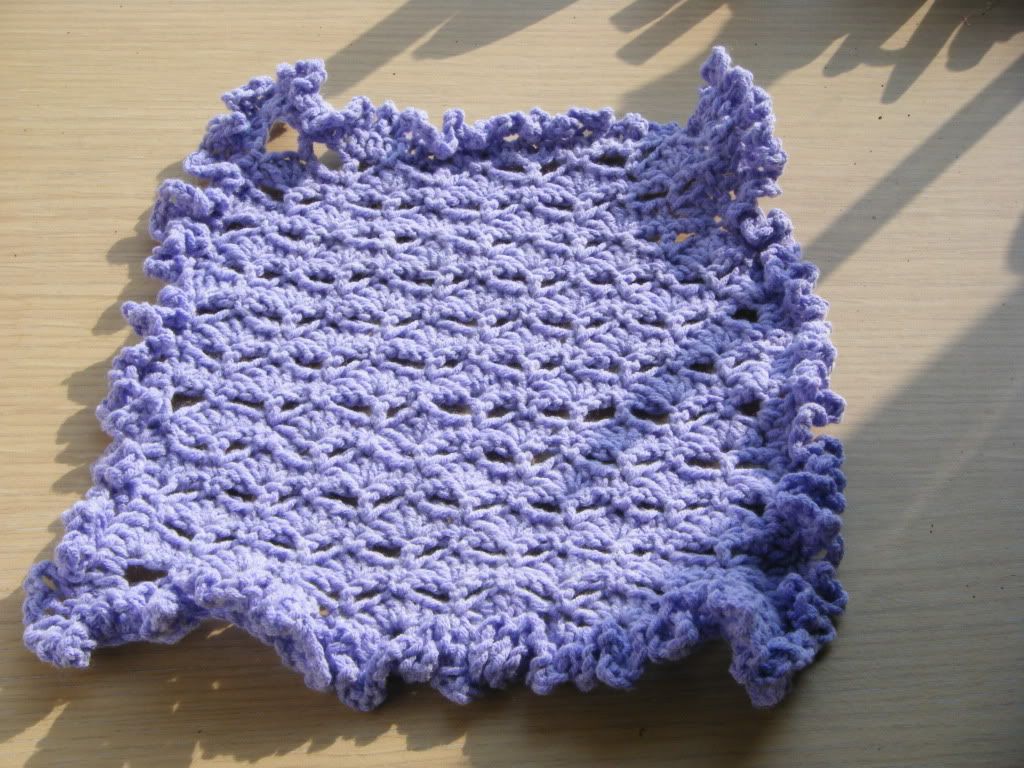 I love this yarn, it's the Sidar Calico DK again, what a lovely colour. I know there are a lot of purple-haters out there, but I'm definitely not one of them.
I mentioned in a previous post my WIP shelf. Well here it is! My craft room doubles as a general dumping ground and has 3 large bookcases along one wall. These bookcases hold half of our massive book collection, destined for the dining room and the remainder in the spare bedroom when my lovely husband eventually gets round to putting up shelves. So a couple of years yet.
In a fit of annoyance at having to dump WIPs on the sofa or the floor in my craft room, I scooped handfuls of books off two of the shelves and replaced them with my yarn collect (well some of it, it's widely scattered round the house!) and my WIPs. See how the shelf bows from the weight of books that was piled on it for years?
In this photo there's my appliquéd lavender sachets still unsewn, a bag kit, some random fabric, my bodged hat and slippers, the books with the patterns, the Lily and Will layer cake and yardage destined for our dining room, babygrows to be appliquéd on, some masculine fabric to be made into... erm... I don't know, Amy Butler fabrics to make crochet hook holders from and some more random fabric.
The random fabric shouldn't really be there. Must. Get. Organised.
Finally for today's roundup, here's a couple of cards I made. I made one for my grandma-in-law's birthday and then another identical one and one in gold to sell. The butterflies are magnets which just pull off to be used on the fridge.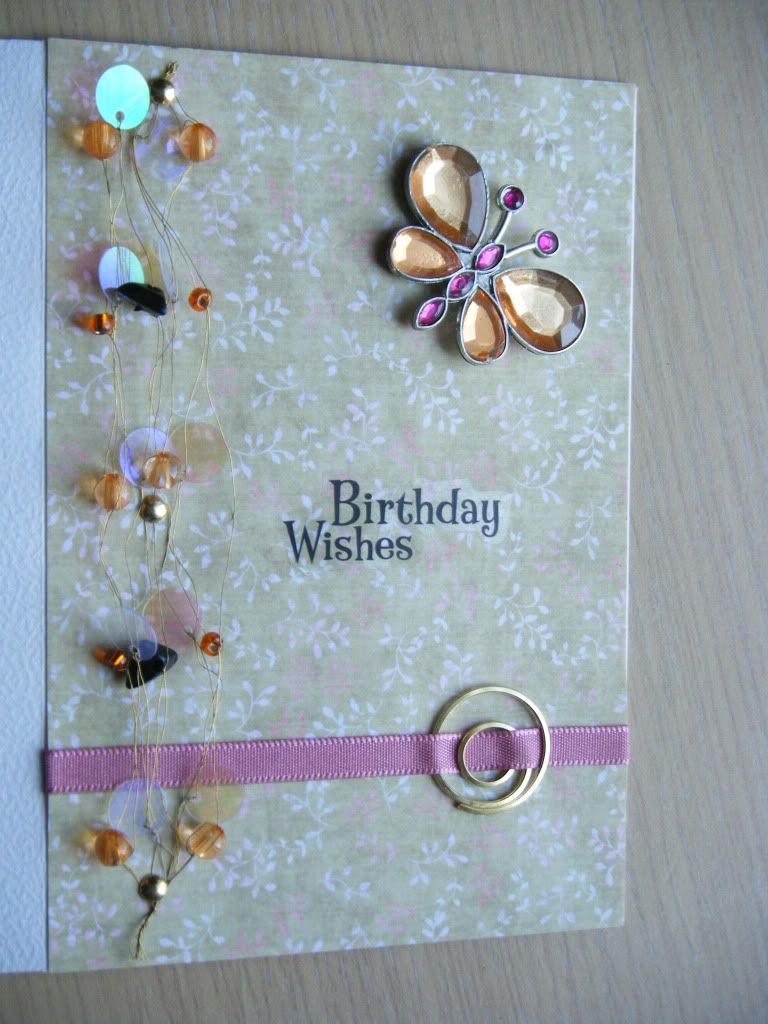 Well that's about it for now. I'll be back at work on Tuesday and hopefully have a packed week of posts about all the things I've made over the weekend. Don't hold your breath, I'm a terrible procrastinator, even when it comes to things I want to do. How bizarre is that?