Once again, I have forgotten to upload my photos onto the computer, so today I only have one thing to show you. I made a fold up shopping bag for my mother-in-law's birthday last Saturday.
I used a tutorial I'd spotten a while ago and bookmarked by
Crafty Ady
, this link takes you to her blog, the link to the pdf tutorial is in her left hand side bar.
The bag has a really clever construction which means you can roll it up and keep it in your handbag for when you "accidentally" buy loads of fabric/threads/books/chocolate.
I think the fabric is Riley Blake Merry something, I bought it ages ago for a bag lining, but as I'd bought it off line, in the flesh it didn't really go with the other fabric I'd chosen.
I made a couple of mistakes with this. First I put the popper on the wrong side of the bag. Ooops. I couldn't get it off as it'd been hammered in place so I left it there and told her it was decoration! I'm also pretty sure I sewed the main bag up wrong, as you can see, the seam goes down the front and back which means that the gussetted bottom is also the wrong way round, but I think that works better as a bag anyway. My excuse, I'm sticking to it.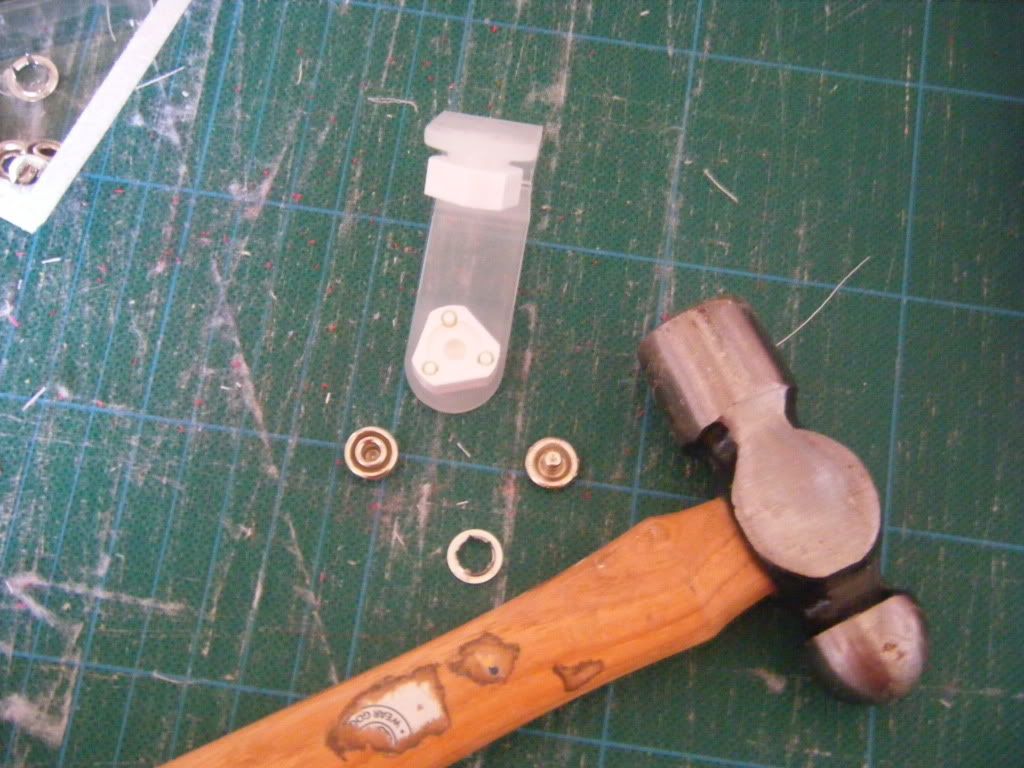 I used these poppers. I bought them, then became convinced I needed a special set of pliers which were about £30, luckily I didn't need them, just a hammer.
And look, binding! Oh yes, I did it again! This time, it's fully machined in place as this is, after all, a shopping bag, not a work of art. It was really, really easy. I didn't pin it in place this time and that seemed to work better for me around the curves, I just kind of fed it in. I did miss the back of the binding in places when I stitched the second side but I don't think it matters in a shopping bag - a quilt maybe.
And here it is all rolled up. Aahh, cute. Thanks Ady, I'll be making half a ton of these for presents!