I fancied a quick project, something I could get started and finished in an hour or so, so it had to be something I'd made before. A taggy blanket. I wanted to see if I could improve on my previous design.
Last time I used 4 different types of fabric and quilted them, then used plain cotton on the reverse, it struck me that it would be more textural the other way round. A layer cake of Moda, with a layer of batting and some thin white cotton made the front.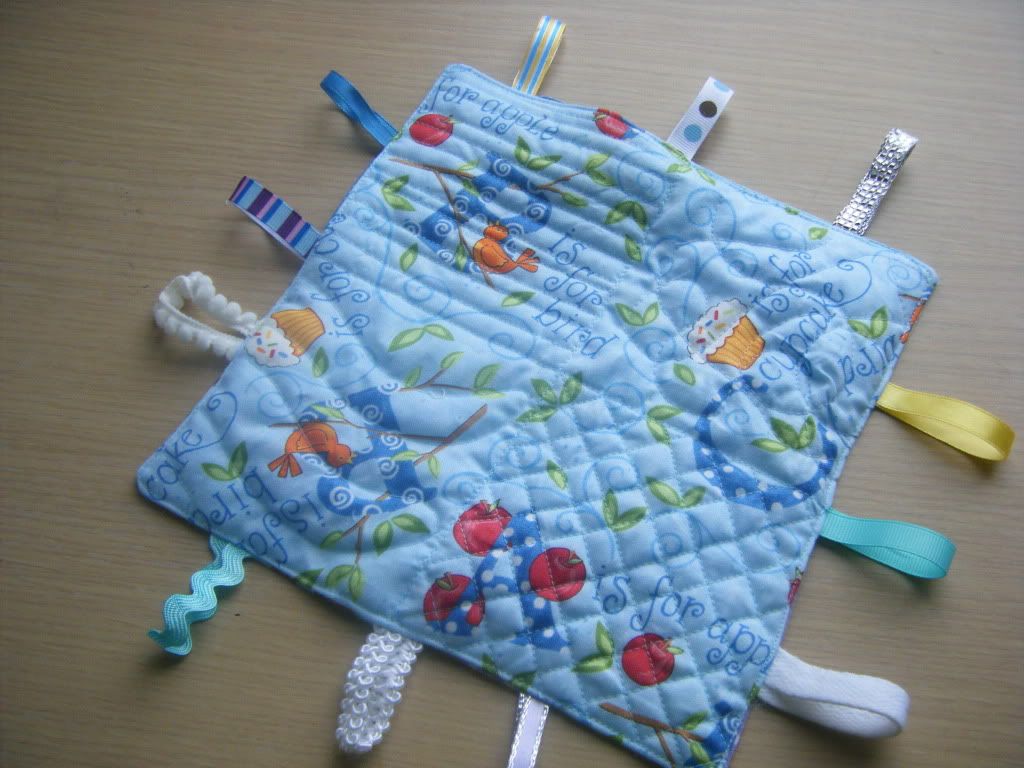 I did four different quiting patterns. I did the two straight line patterns first, then changed to my free motion foot for the other two, and realised that I didn't know how to FMQ with a free motion foot. Do you use a free motion foot? Brain freeze! I did them with the walking foot in the end.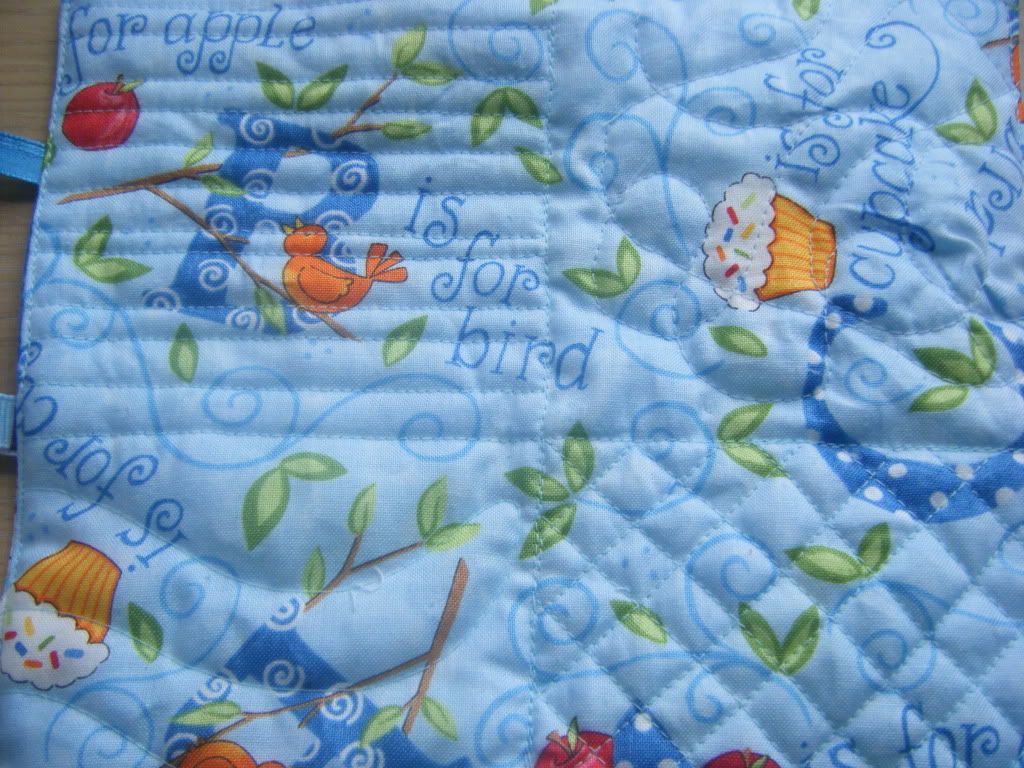 For the back I used different fabrics. A piece of satin, a bit of one of my dad's old ties which has a raised pattern on it, the purple spotty piece is fleece, and cotton - the one with the animals.
I love how it turned out, and without the denim, my top stitching was much better.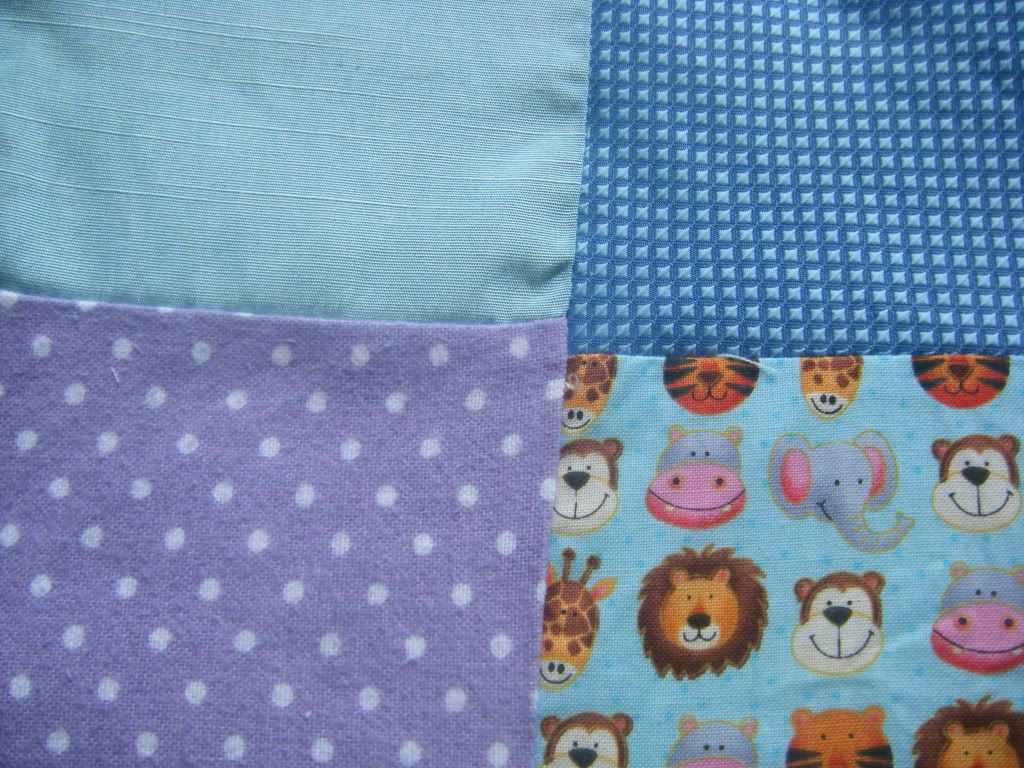 Sorry if this post seems a bit... odd. I can't find my writing style today. I woke up with a migraine and I've still got a headache and I feel a bit fuzzy. Might be something to do with the mega-strength prescription painkillers I took! Back to work tomorrow... And hopefully I'll be back on form for the next post.