I'm working my way down that sewing list! It's my mum's birthday next week, I've already made her a knitting needle roll, a little pouch for her pills and a hardanger lavendar heart, but I needed a couple more things to finish the present off. As she loves so many things and is a knitter, crocheter, card maker, scrapbooker and sewer herself, she's really easy to make for. This time up I wanted to make a crochet hook holder and thread catcher.
I used a pattern from Homespun to make the thread catcher, it's from the issue following the one I used to make my sewing machine cover and this is designed to match. I deviated from the pattern to make it fit mum's style.
I used random scraps in her favourite colours to make the patchwork. I actually can't believe I didn't take a picture of the patchwork band out flat as nearly all the points match! I also added the piggy ribbon as she loves pigs. I didn't make this to match the needle roll or crochet hook clutch as this isn't a thread catcher. Well it is a thread catcher as I called it a thread catcher but it wont be used as a thread catcher. It's for when she's crafting at the dining room table, to put all the paper off-cuts and bits of the backing from double sided tape. A table bin, if you will.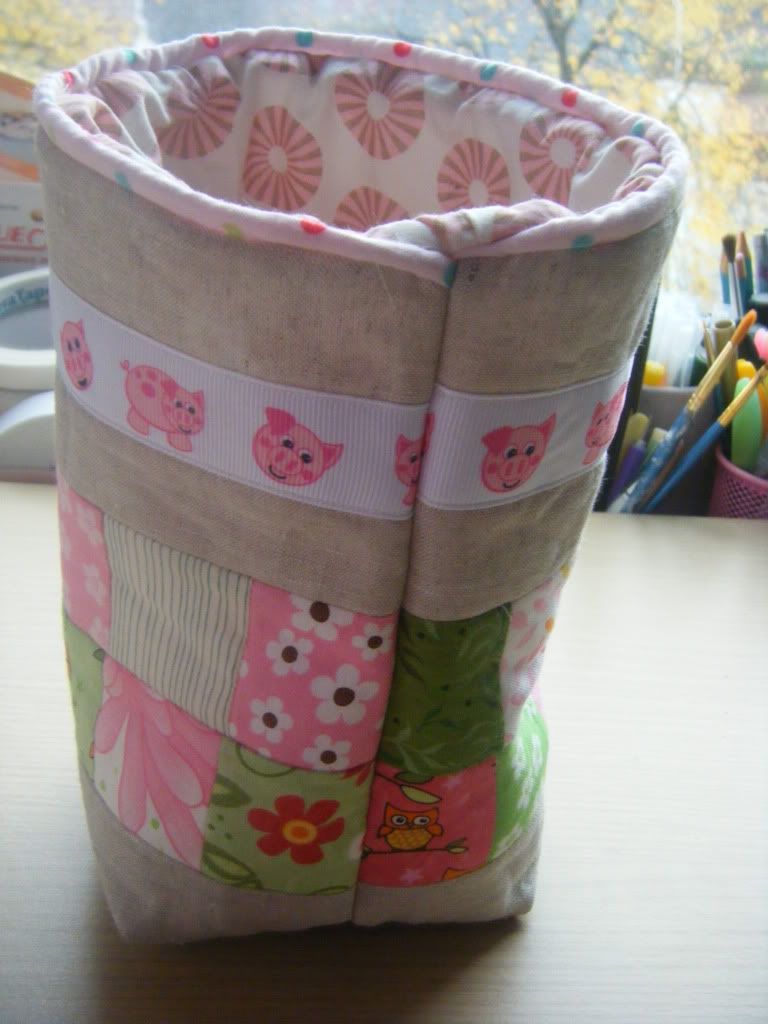 It's lined with part of a bargain FQ of Hushabye I've had in my stash for a while, and the piping is Michael Miller something or other. How great am I at fabric names?!? Oh no, I just realised, I promised someone a piping tutorial if I made any.... and I forgot! Was it you Dotty? OK, I'll do some step by step pics next time I make some, and I will make some as I love piping.
The non-thread catching thread catcher whipped up very quickly, so it was on to the crochet hook case. I knew I'd seen a pattern for one in one of my books and soon found it in Sew Darn Cute. I was seriously disappointed with the finished article.
The topstitching is appalling.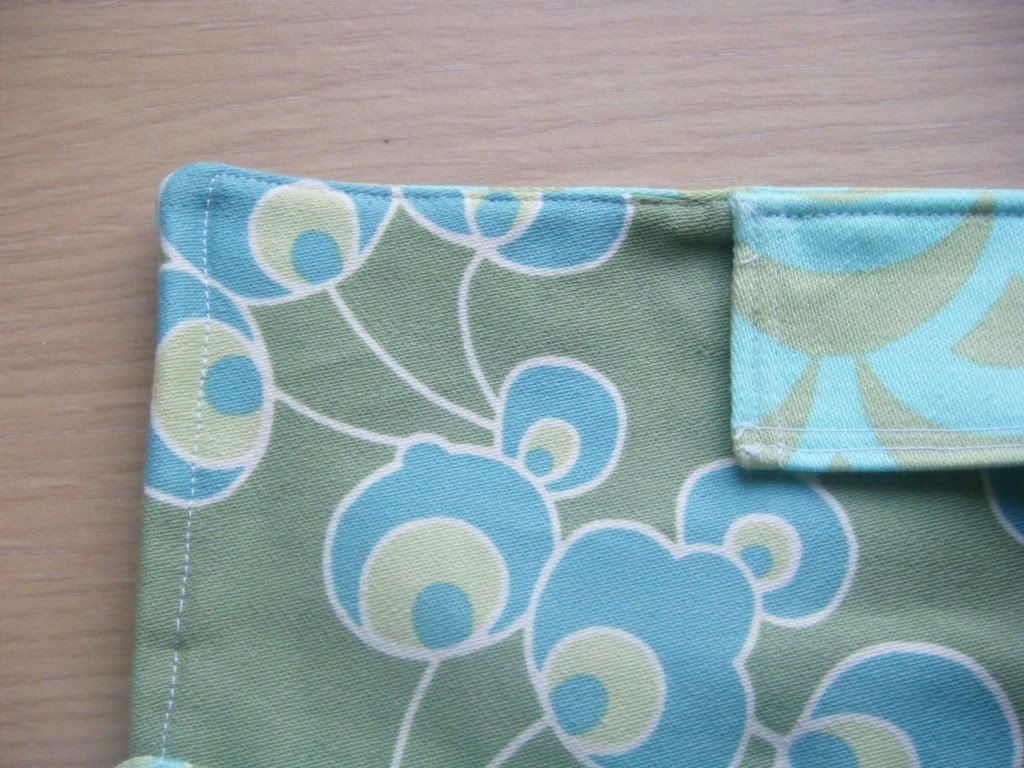 Look! I don't know how you were supposed to do a 1/8 inch top stitch over the multiple layers plus the fusible fleece.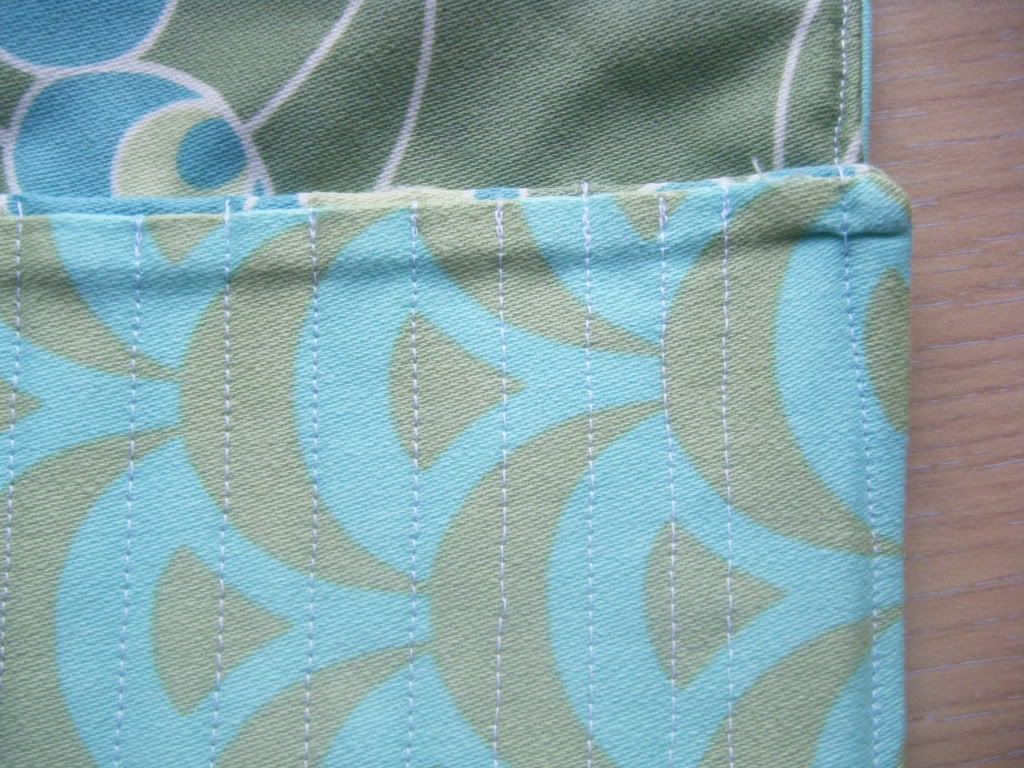 And I HATE the way it's constructed. Look at the sides! Why on earth would you construct something like that? Terrible. I was severely disappointed to have wasted some of my Amy Butler home dec weight fabric on this travesty of a project.
Now, you all know me by now, you must realise I wasn't going to let it go? So I made another one, this time using my OWN invented as I went along, instructions.
And it was a success! Such a success that I've made a tutorial. I'll be posting it tomorrow so make sure you come back if this is on your Christmas sewing list. And don't, whatever you do, use the instructions from Sew Darn Cute, they're crap!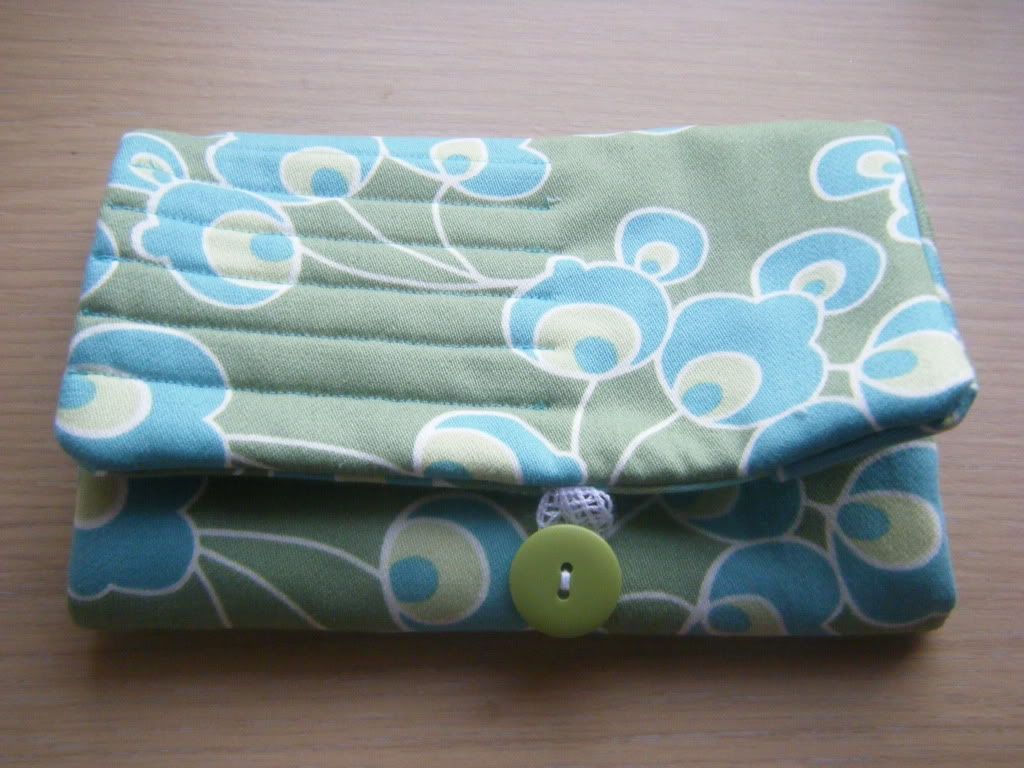 Before I go, I just want to let you know I'm a bit behind on my blog reading and VERY behind on my emails. Ladies, I am not ignoring you, I promise! I will get back to you as soon as possible. I often answer emails at the weekends but this weekend I've got the Hobbycrafts Fair in Birmingham, then my spinning course so I don't know if I'll get a chance.... don't hate me!