So once again I've been joining in with Allie's Christmas Through The Year - the final installment!

Want to see my roundup of what I've made?

1 - 6: Teacup candles



7-8: 2 sets of wax tarts for burners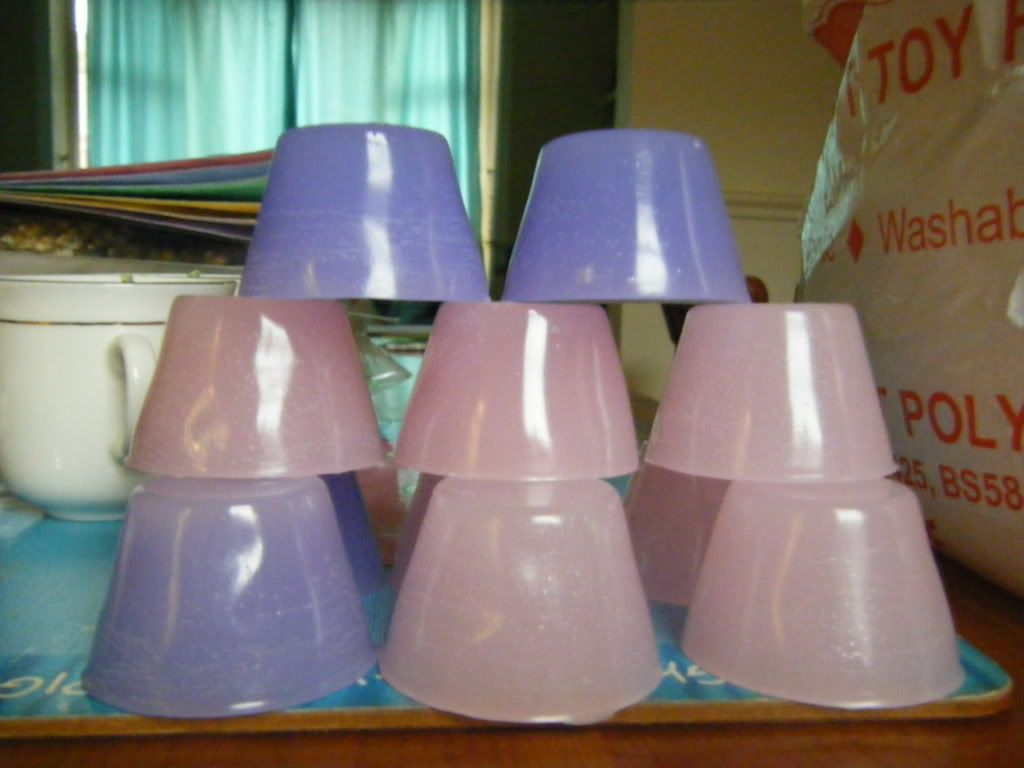 9: Cross stitch cushion
10: Table runner
11: Wine Bottle Cosy
12-13: Wash bags
14-19: Spa Kits
Which actually adds up to more than 19 presents, because the spa kit itself is a bag and contains: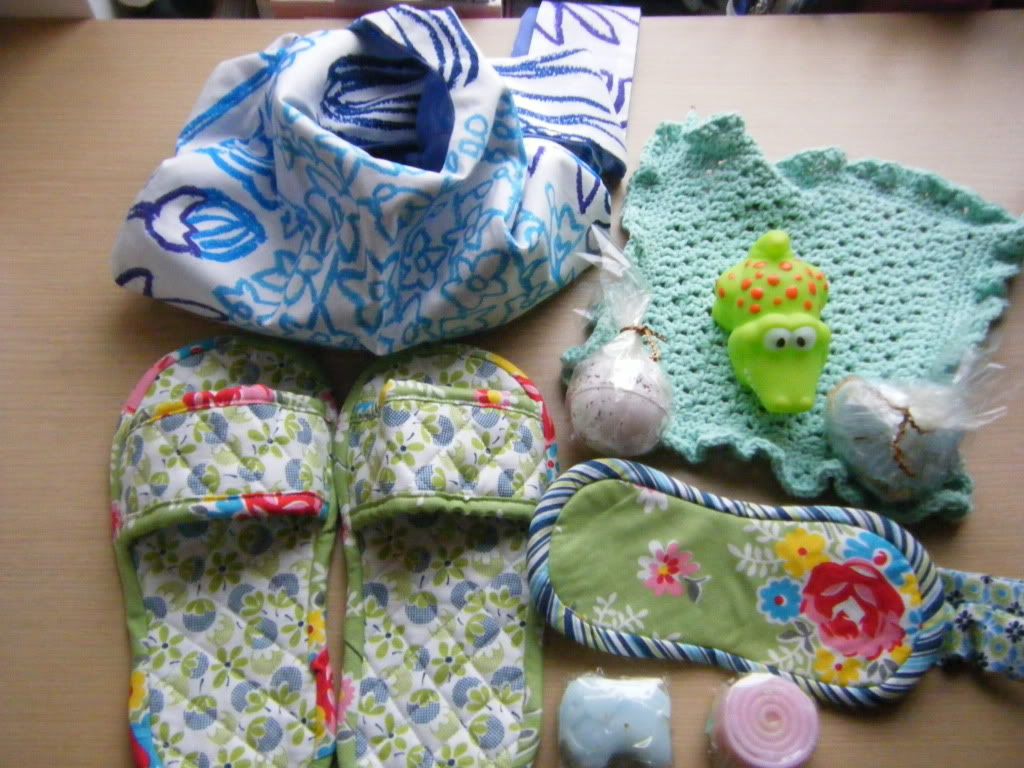 20-25: Spa slippers
26-31: Eye mask
32-37: Crocheted wash cloth
38-47: Homemade soap
48-57: Home made bath bombs
And there's more!! In the photographless category we have:
58-63: Glass candles
64-70: Birdfeeders
Not a bad effort! I've still got some work to do, but I've still got a few days (including two full days where I don't have to go to work). My list of things to make is:
1. Finish off the 6 glass candles I've made (just topping up around the wick)
2. Sew up the glasses cases
3. Crochet 3 x scrubbies
4: Crochet 1 x washcloth
5: Crochet 1 x keyboard duster
6: Crochet Yoda ami
7: Crochet ami pig
8: Finish the bird feeders
9: Assemble cookies in jars
10: Assemble the reinbeer
Numbers 6 and 7 can be left off if I run out of time, so I'm feeling pretty confident that Christmas will be ready!