A few days ago I showed you the wonderful parcel that the lovely Katherine had sent me. Well, now I'm a little ashamed to show you the pathetic parcel I sent her. Rest assured, her generosity will not me going unreturned, there'll be another parcel going out to her next year - maybe for some event like Shrove Tuesday (eh, Sandra?).
Katherine had told me she liked red and blue. To be honest, that didn't come as a surprise as I've been following her blog for ages! I decided to make her a crafty accessory set in Bliss.
Eagle-eyed and elephant-memoried (yes, I did just make that up) readers may remember that Katherine made me this exact same needle case from Sew Pretty Homestyle.
Except Katherine's was much more skillfully sewn!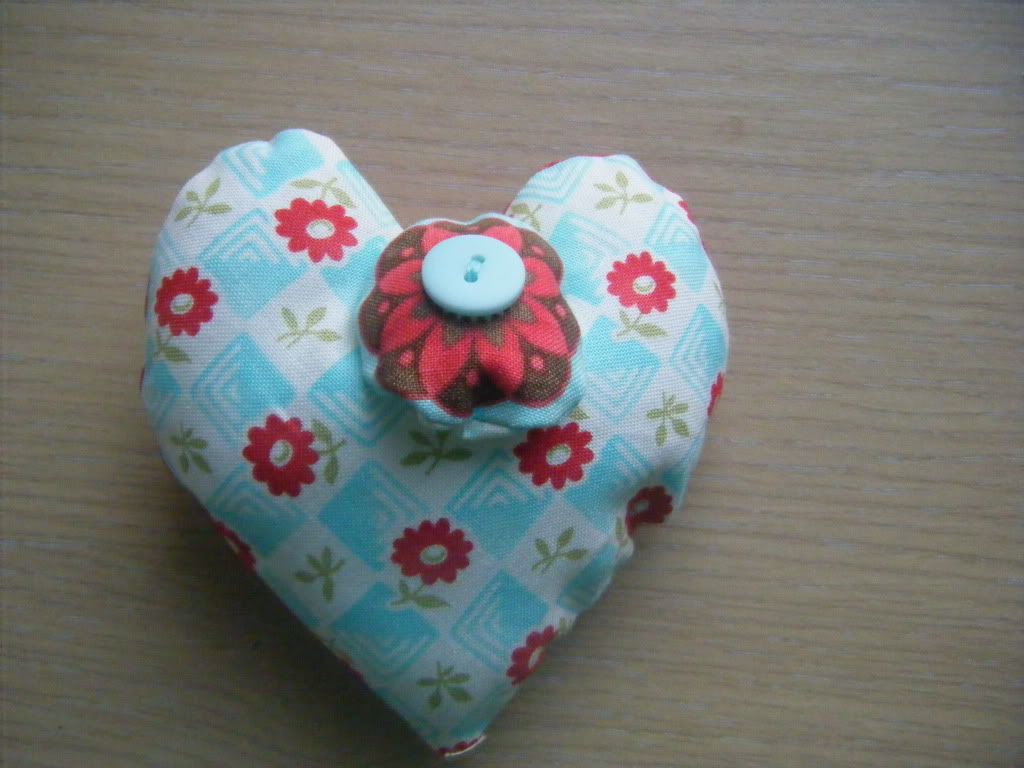 I added a little pin cushion heart with a strange cut out and sewn flower type affair on the front.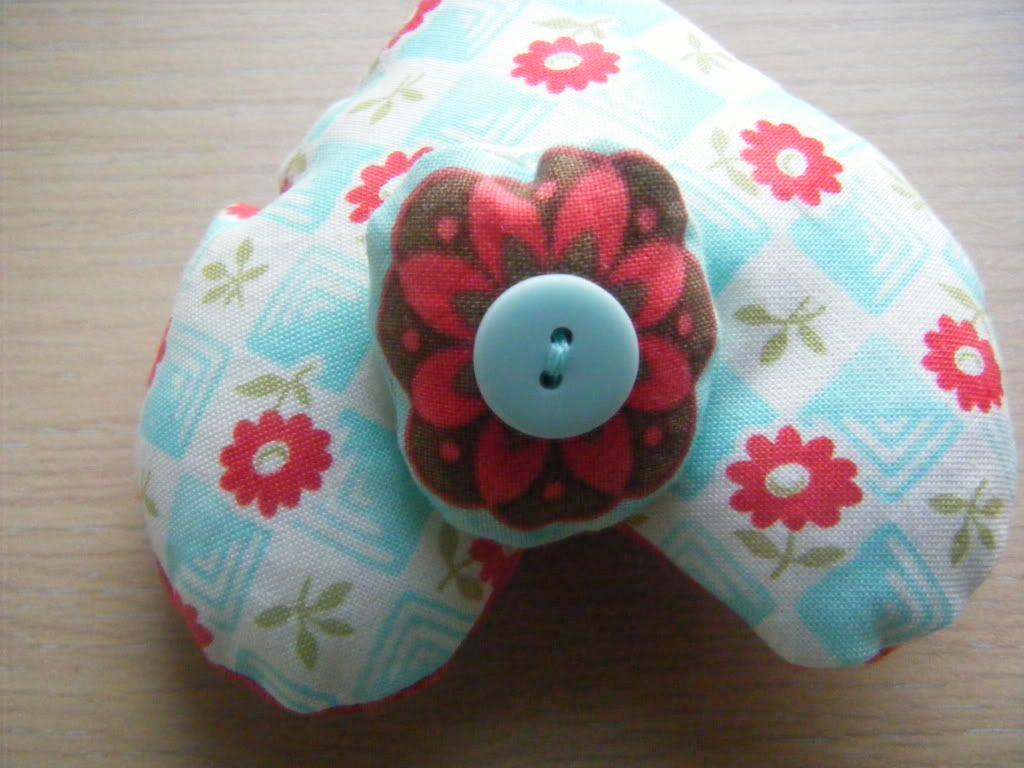 It doesn't look quite so strange from this angle...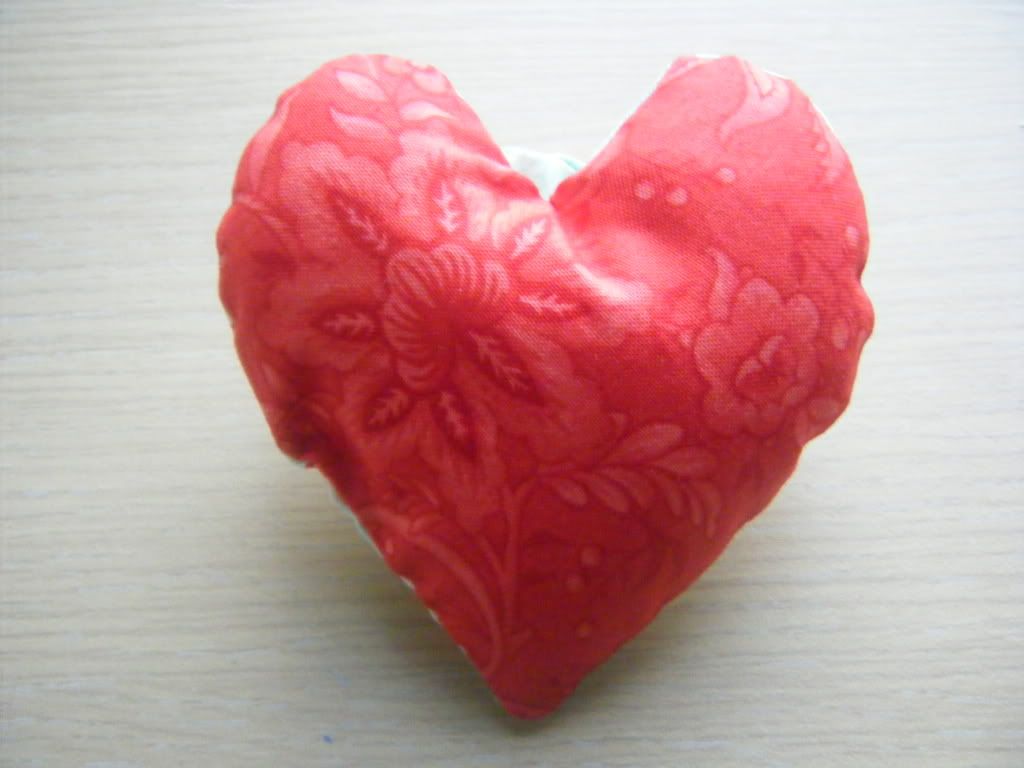 It has a naked backside.
I also made a little fabric tray from the 2010 Sewing Calendar, much like the one I made for myself. A little confession here Katherine, that red dot print isn't Bliss... I just didn't have any more pieces big enough so had to break out some Michael Miller dots.
Hmmm... I've seen better but it was made with love and I was trying my hardest to make it neat. It's not like I just whipped up any old thing. The self-pity! Stop whining Wendy.
Lastly came a little button bag from Sew Pretty Homestyle. I really like this one and think it worked out quite well.
And here's the combined contents of my meagre parcel together. I'm sorry Katherine, I didn't even send any chocolate. What is wrong with me?!?