I'm not sure what's wrong with me but I'm finding it hard to get into the swing of things. I don't seem to have made anything and I don't seem to be blogging much. It's going to get worse before it gets better as I'm off to Tunisia next week on business (potential burglars! It's just me that's going, my husband will be at home!), so wont be making anything and wont be blogging. I'm hoping to find time to still do my usual blog reading though!
I have managed to make a little something, a very little something, for the weekly sew along over at Sew Much 2 Luv. I've actually made two little somethings as I royally buggered the first one up! Let's dive straight in and show you the buggered-up one.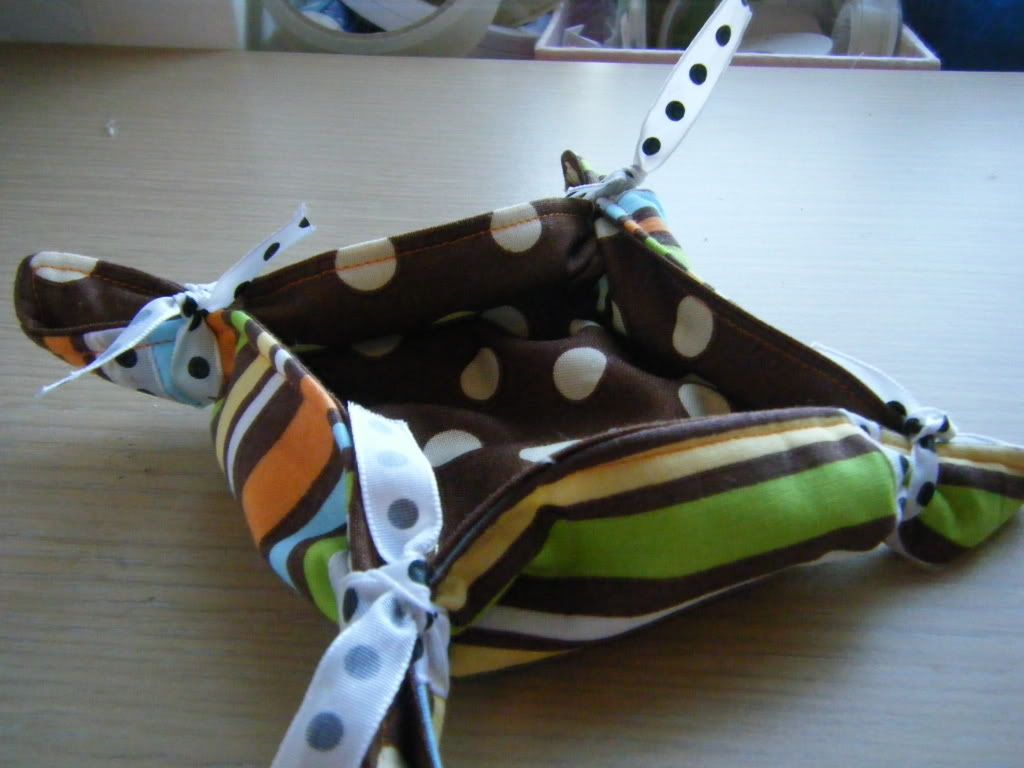 I've actually made these little trays on two previous occassions. The first time, I made the same mistake as I did above. I just went to look for the post so I could provide you with a link, but I can't find it. I got the pattern from the 2011 Sewing Calendar but it is a free tutorial online. Somewhere! See what I did? I sewed the ties too far down and where they cross so that you can't tie the corners properly. I started again.
Edited to add: I thought I'd had a bit of strange comment on this post, then I looked and saw that Blogger has stolen half of my post again! Damn you Blogger - why??
So, as I was saying before Blogger so rudely stole my words, I made another one. This time it went much better.
I think I blathered on for a while after that, but I can't remember what about, it was last night after all! Right, back to my Bills of Lading...