Evening ladies. I planned to write this post yesterday, then earlier today but work has been crazy busy, I've been staying so late I'm days behind on blog reading and emails so please forgive me, I'm not ignoring anyone.
I think I've mentioned once or twice (or hundreds of times) that my only brother is about to have his first child, so I've been frantically working away. I managed to get the baby blanket finished on Tuesday and posted off yesterday. Want to see?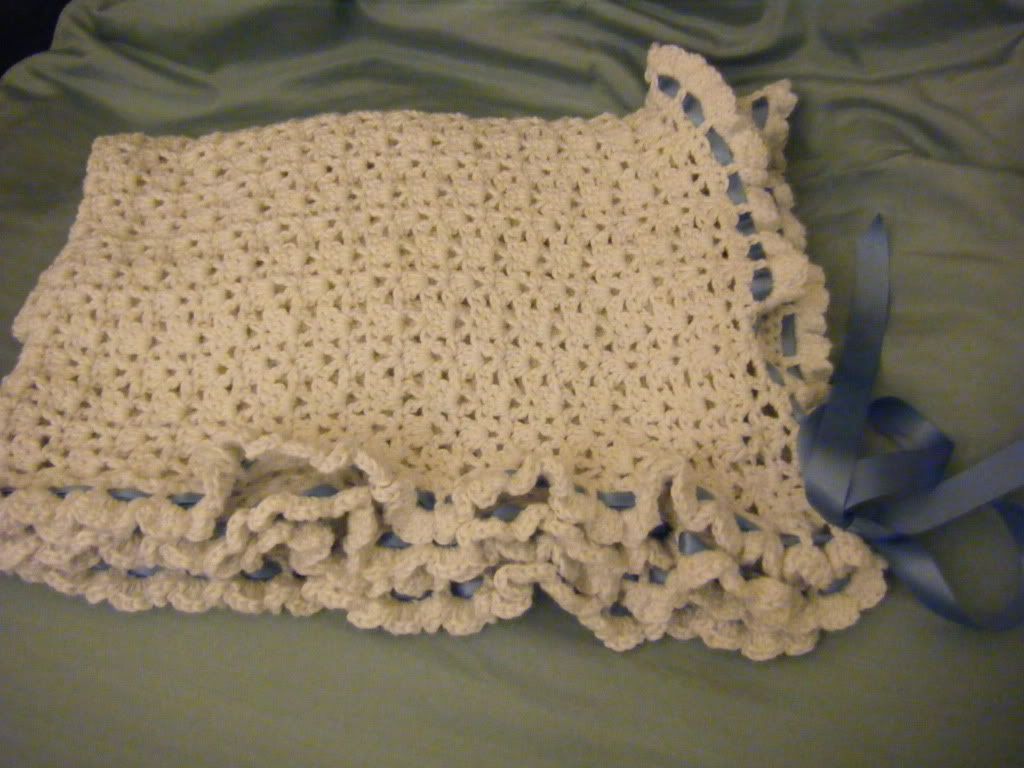 I used a V-stitch for the main part of the blanket, just judging the width and length, then I finished it off with the same shell border I used for this blanket.
I couldn't get brown satin ribbon like on the previous blanket, but as I knew that my nephew will be a nephew, I went for blue. It took ages to get it all in place!
Since I finished that, I've been hard at work on his quilt. Hand quilting has commenced and I LOVE it. I thought it would be laborious and tedious, but it's not, I love it!
I'm quilting it in perle cotton in 4 different shades and enjoying every stitch. When he arrives, I wont be able to go down to see him until the weekend as my brother lives about 3 hours away. He's due tomorrow so if he's on time, I'm going to be in trouble as I've still got 30 squares to go, then the binding to make and sew on. If he's born next week, I might be in luck!