There's nothing like killing three birds with one stone, is there? Actually, I'd hate to kill any birds with a stone or any other implement, even the damn pigeons that poo in my gutters. However, this is a different kind of bird and a different kind of stone.
This is my March entry for The Embroidery Journal Project which now has its own blog here. I completely failed with January's entry, but pressed on and did my teeny tiny flowers for February and this for March.
This is also a LANT as it's my first attempt at Blackwork and it's a Craft Book Challenge as the pattern and the instructions on technique came from

The New Anchor Book of Blackwork Embroidery Stitches.
These first two pictures show the piece when I'd completed all the outlines and the cross stitch. It only took me a few hours to create this piece and I loved every stitch.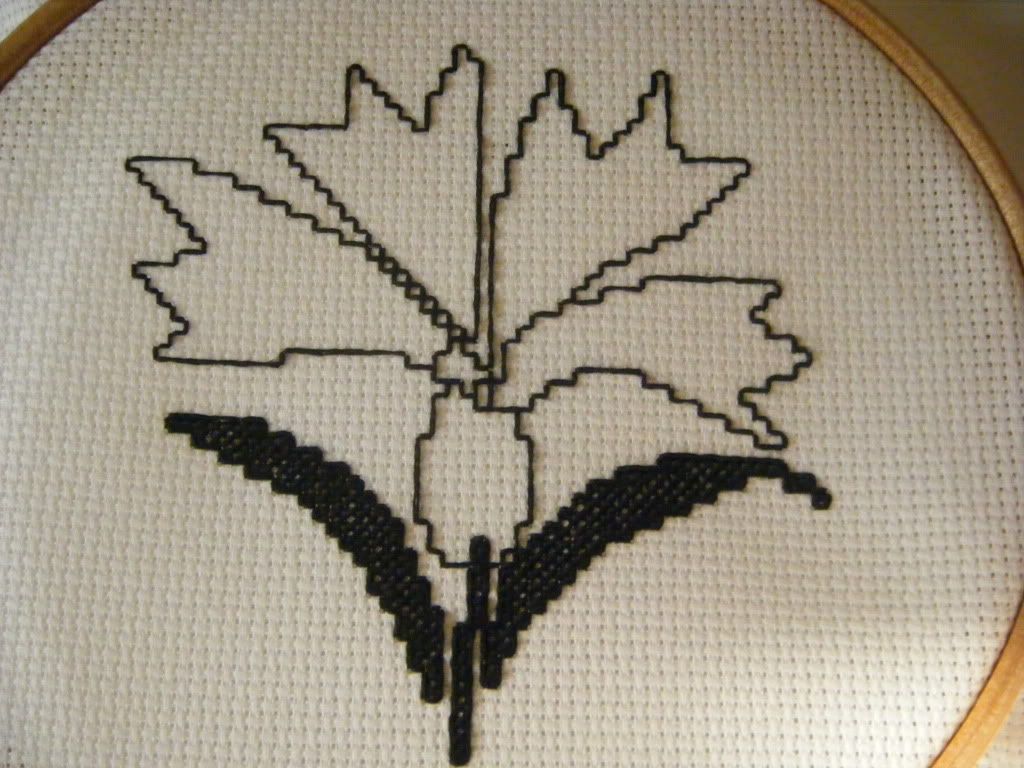 Below you can see the final piece. It's stitched on 14 count Aida using purely black thread. The leaves show a variety of filling stitches. This is a really relaxing technique and if you like cross stitch, I recommend giving this a go. I'll certainly be doing it again.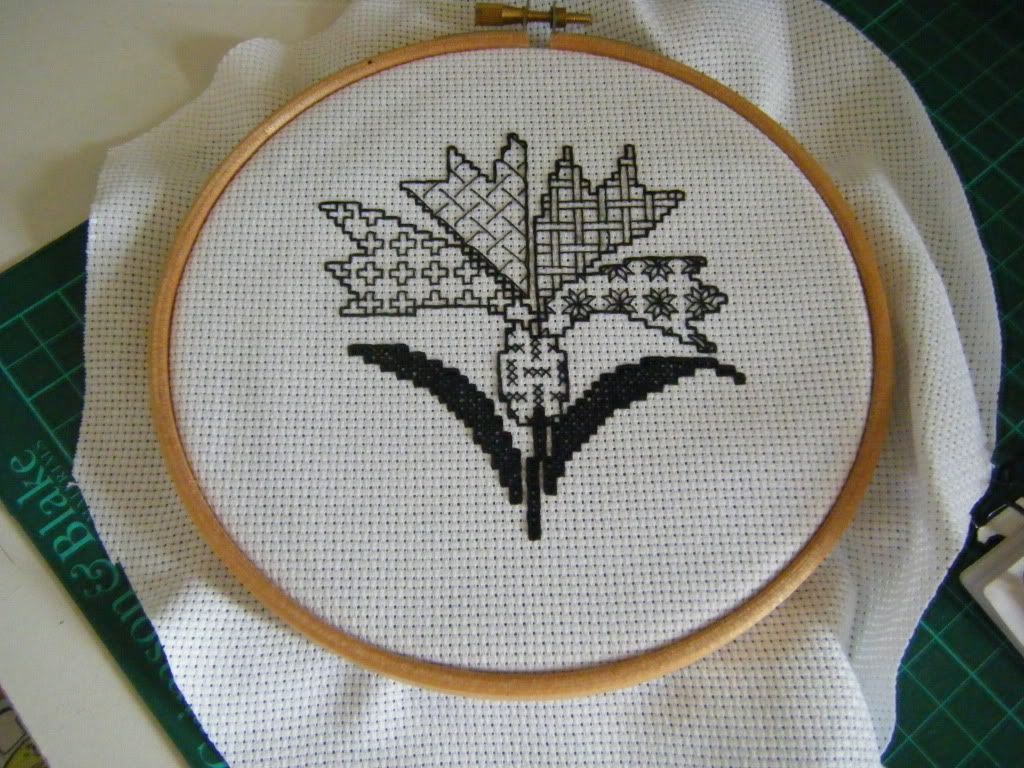 I don't have a picture to show you yet of the final piece hooped up as I decided to paint the hoop white. I'm not sure that was a good idea, but I'm going to have another look at it today and see if I can rescue it from my appalling painting! It'll be joining my tiny embroidery on the wall of what will soon be my "gallery"!
I don't have much to say today as I'm still reeling from the whacking great £1,600 gas bill that hit the mat yesterday. No, it's not down to our overconsumption of gas, it's down to a series of billing mistakes from one of the hated gas companies in this country (I think it's fair to say they're all hated). But, on the plus side, the migraine is well and truly over!