Hello ladies,
I'm still pretty busy this coming week or so, so I'm actually writing this on Sunday. That becomes a bit confusing as I'm planning on posting on Tuesday... so I wrote this on Sunday. The past, not the future.
I received an entry for my Something Old, Something New competition by email from a non-blogger, so I'm showing her entry here. There's still loads of time to enter the competition, closing date is now 31st July. You can enter by posting on the original post (
go here, see all the rules and bumpf etc too
) or by emailing me as Laura did.
If you want to help spread the word, the button is to your right. Remember, you can enter as many times as you like!
So, without further ado, here's Laura's entry:
Hi Wendy,
I came across your contest at the perfect time … I was already thinking about this project and now I had the motivation to finally do it.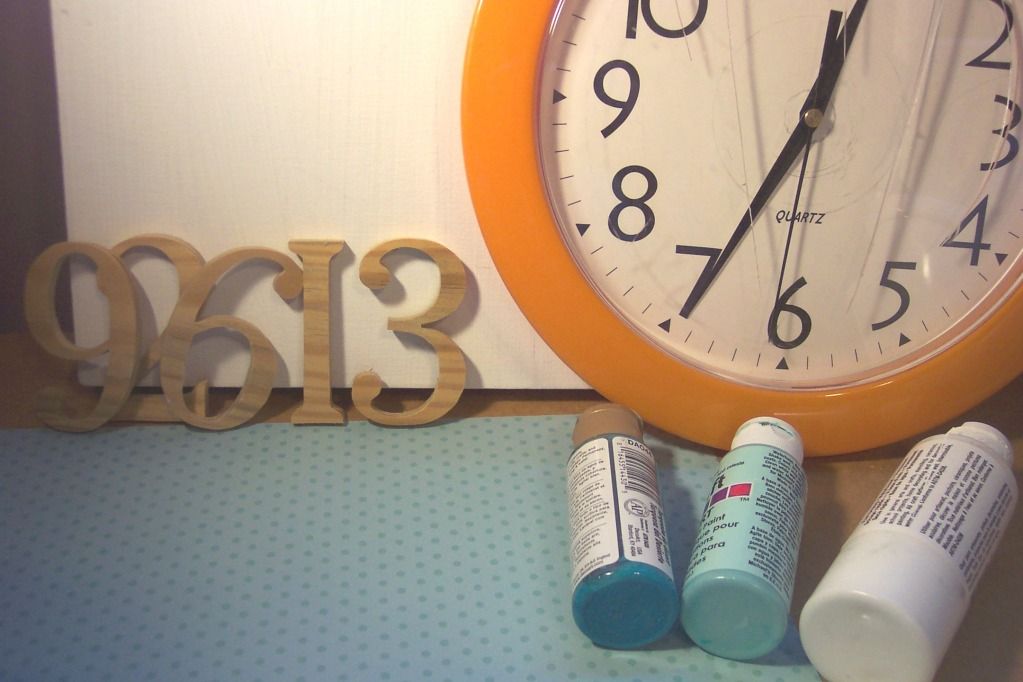 This photo shows the raw materials before I started. My "something old" is the clock which was in a box under the stairs and got broken. I wanted to repurpose the clockworks into a new clock using "something new" which is the 12 inch square canvas. My hubby had cut out these numbers and my plan was to glue them onto the canvas and somehow use the scrapbook paper.
And here is the finished product. I didn't us the paper because there wasn't enough contract with the turquoise paint and I decided to trace the numbers and paint them instead of gluing them onto the canvas. I also painted the hands of the clock (they were black) and added some self-adhesive glittery jewels to take it from plain to fun.
I hope that I have embraced the intended spirit of your contest and I had a blast working on this project. Thanks for that.
Laura
Yes Laura, you certainly did embrace the intended spirit and thanks so much for your entry. Now you just need to start a blog and show us all what else you make!
I'll be back soon with a curtain update!
EDIT: update - I've had several comments saying that people can't see the pictures, I can so I'm a bit confused. I've taken them out and put them back in again, I hope this works...