Well it's been a long time since I did any Pretty, Crafty Homing, but I succeeded at the weekend.
I made one of these:

Do you know what it is? It's being blocked in the photo above, and below you can see it hanging.
I've hung it in the bathroom. Mr CA hasn't noticed yet. Or at least he hasn't mentioned it! I can just imagine what he'll say when he does.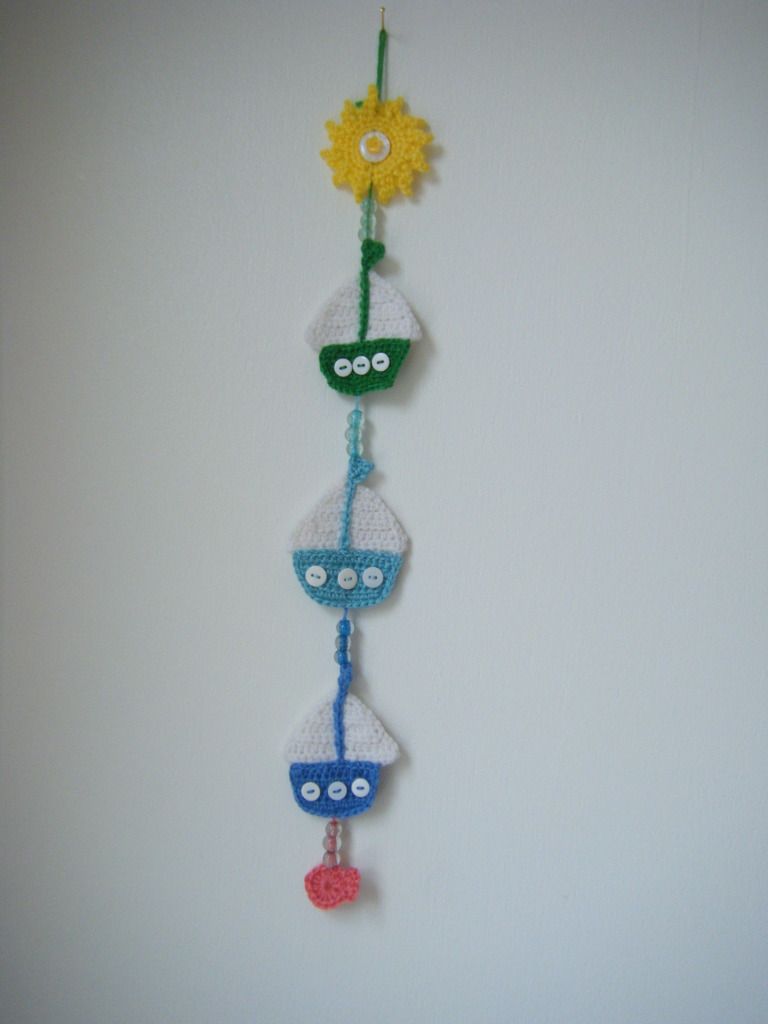 The pattern is by

Bunny Mummy

. It's a fab pattern. It works up quickly and uses tiny bits of yarn. I shamelessly copied and added the same kind of embellishments.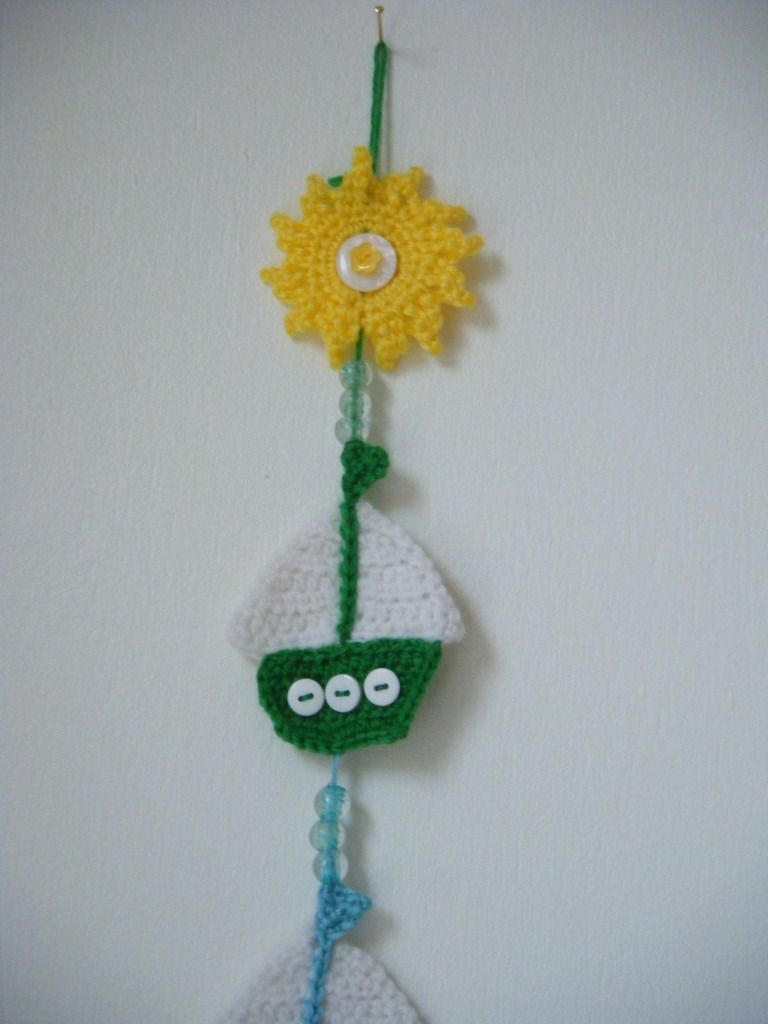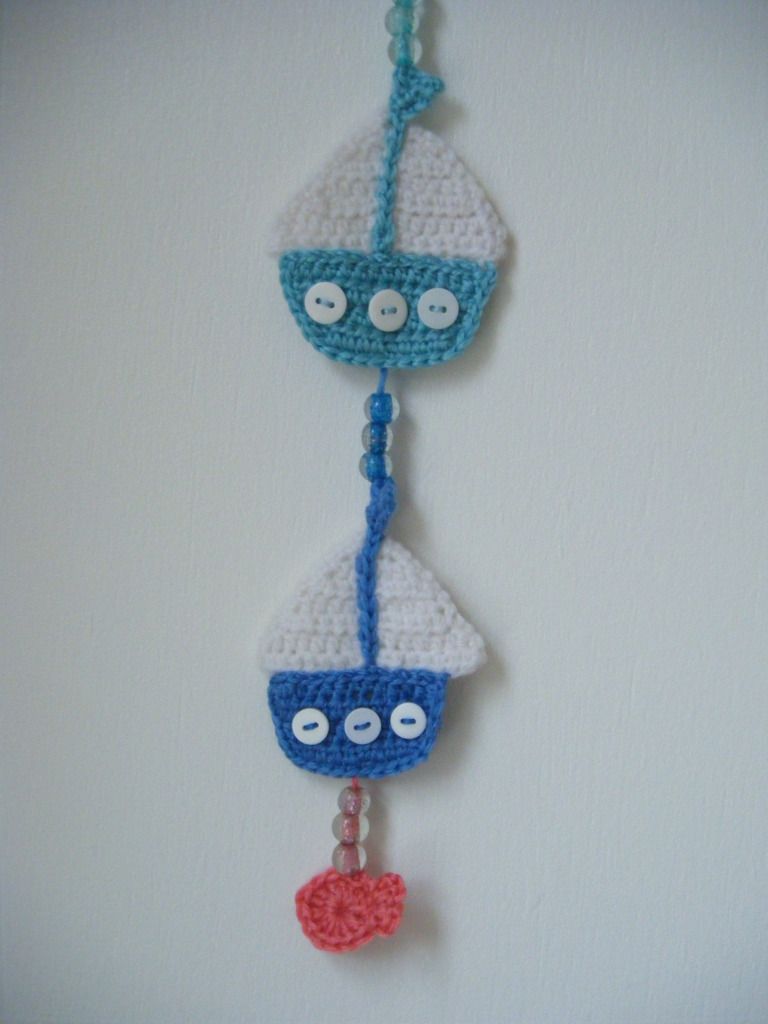 The chunky glass beads and the little fish finish it off nicely. I think so anyway.

And that's it today. Not feeling very wordy. I've spent hours and hour and hours today listing items in my new shop (I'm writing this post on Sunday). Want to see my new shop? Go on then, it's here.
Don't forget to enter my
Something Old, Something New competition
. The deadline is 31st July and there is a prize!