Good morning! I'm up bright and early today, well actually I'm usually on my way to work at this time so actually I'm up later than usual, but it's fab to be at home at this time. I've got the second jewellery workshop today so no work! I'm just having a quick blog hop whilst I drink my first coffee of the day, then I should really go and do some exercise... we'll see how that goes!
I had so much love for my
polymer clay cane
post that I wondered if you fancied a tutorial? Let me know in the comments and if there is enough interest, I'll put one together.
I had a super productive Sunday, but I don't want to show you everything together so I'm just going to show you the cards I made in this post. It's a friend's birthday on Monday and I wanted to make her a card. I had a bit of an idea...
It started with this sketch: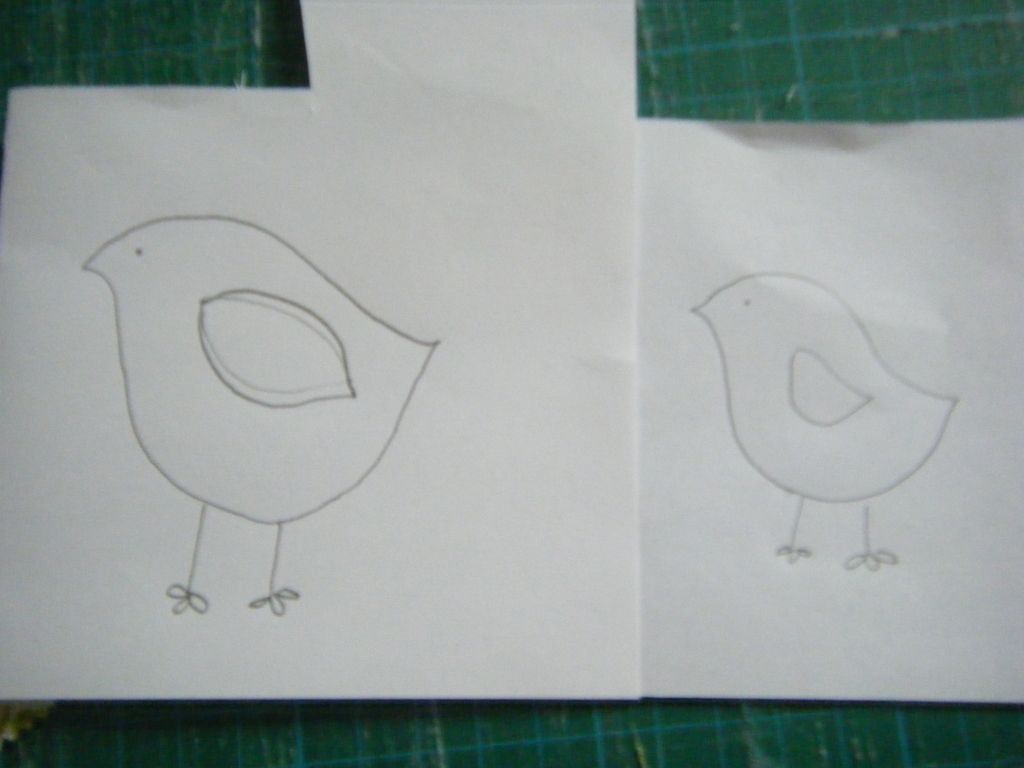 And then I thought I might as well make 10 as make 1 as I hope to be able to sew some at a craft fair I've signed up for. I got my scrap bin out and started cutting...

I sewed a strip of fabric on the bottom of each card to be the grass. I used a very long stitch length so as not to perferate the card. Some went well, others are a little buckled...

I added the birdies. Now, I didn't do this the easiest or best way. Originally I was going to applique the birdies on to the card, so I didn't want to back them with Heat and Bond as I had problems sewing through the stuff. By the time I got to adding the birds, I realised that stitching round them with a long enough stitch not to perforate the paper would be messy, so I stuck them on with glue. Should have gone with the H&B...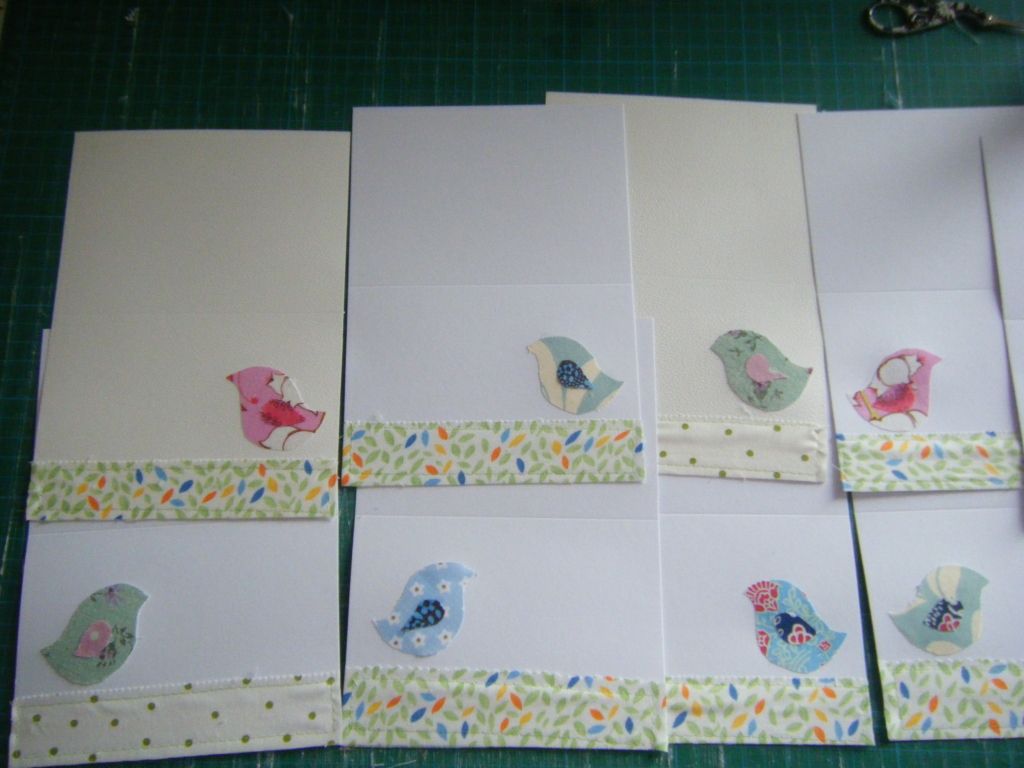 Then came the bunting, that was fun. I cut tiny triangles, stuck them down with a mini-dot (little glue circles), then put a piece of ribbon over the top and sewed down it.
Loads and loads and loads of thread tying later... I had my 10 cards, all slightly different.

I seem to have forgotten to take a photo, but I added a rectangle of pretty patterned paper which went well with the fabrics to the inside of each card to hide the stitching.

So what do you think? Success or mess?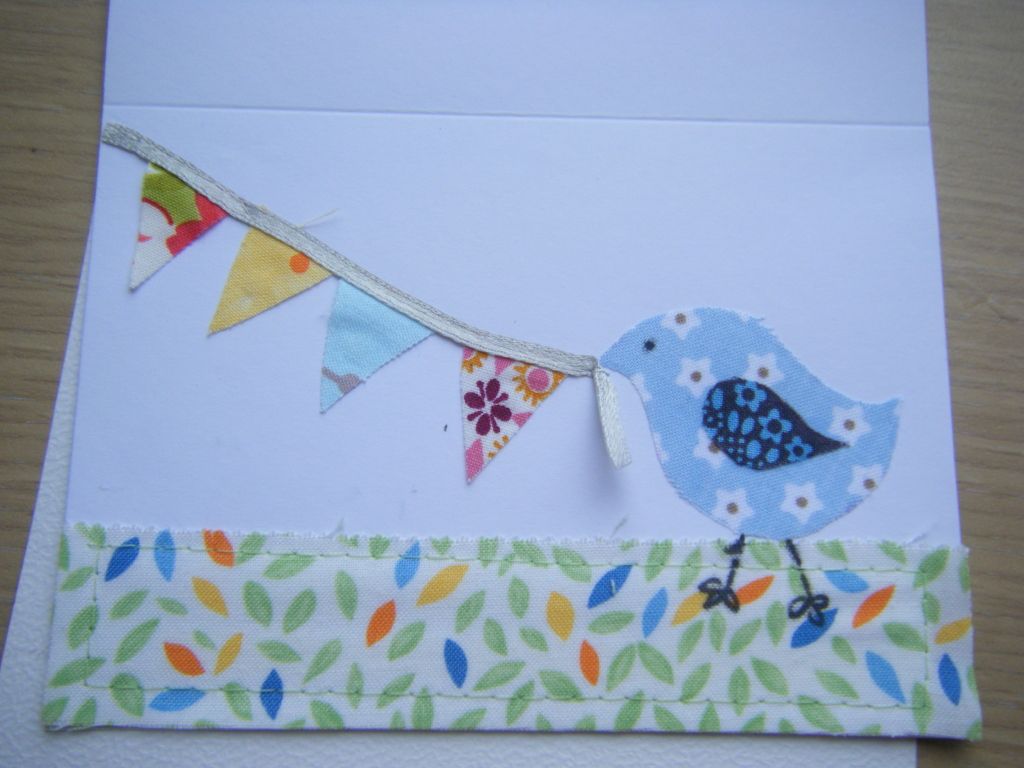 Don't forget to enter my
Something Old, Something New competition
. The deadline is 31st July and there is a prize!