I'm back from the dentists and it's now time to announce the winner of the Something Old, Something New competition! I had lots of non-entry comments on the post which I didn't want to delete, and also emailed entries, so I've been collating them all together and putting them in this post. I've assigned each one a number and I'll let Mr. Random decide.
Here are all the entries. If you haven't seen them yet, go and have a look!
1.
Recycled denim trivet by Steph Jacobson
2.
Denim fabric baskets by Pam at
Threading My Way
3.
Pocket Purses by Sewing for Utange
4.
Sunflower totes by Sewing for Utange
5.
Owl purses by Sewing for Utange
6.
Monster purses by Sewing for
Utange
7.
Belinda bags by Sewing for Utange
8.
Little boys' ties by Practical Stewardship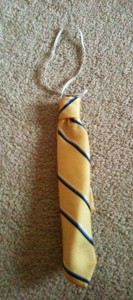 9.
Toddler dress by Randi at Regal Rhino
10. Canvas clock by Laura (by email)
11.
Bag from skirt by Vexa at Halabala Style
12.
Doorstop from Fiona at Celtic Thistle
13. Coffee mat by
Duff at Bacon Then Eggs
14. Rescued window frame by Laura
17.
Crochet coat hanger covers by Highland Monkeys
18.
Pouches by Sandra at Sandra
Sews
19.
Tea towel bag by Nancy at Heaven is
20.
Blanket to bag interlining by Sandra at
Handmaid Sandra Sews



Wow, that's a total of 20 entries! I never expected that many. Hey ladies, you could have a pound each? No? OK then, we'll draw a winner...

How the hell do you get Mr Random Org to show on your blog?? Well, it was number 10. Well done Laura, you won the gift certificate! I'll be in touch.