Morning ladies. I've been on a bit of a felt flower making kick recently. I think I showed you the beginnings recently? I also said that I had some acrylic felt and some wool felt but didn't know which was which as I couldn't tell the difference. Well, halfway through making the flowers I found my wool-felt stash. Completely separate from the acrylic felt and feeling oh so sof. So I can tell the difference!
Do you want to see the first batch? They start off like this, with different layers of petals cut from different colours.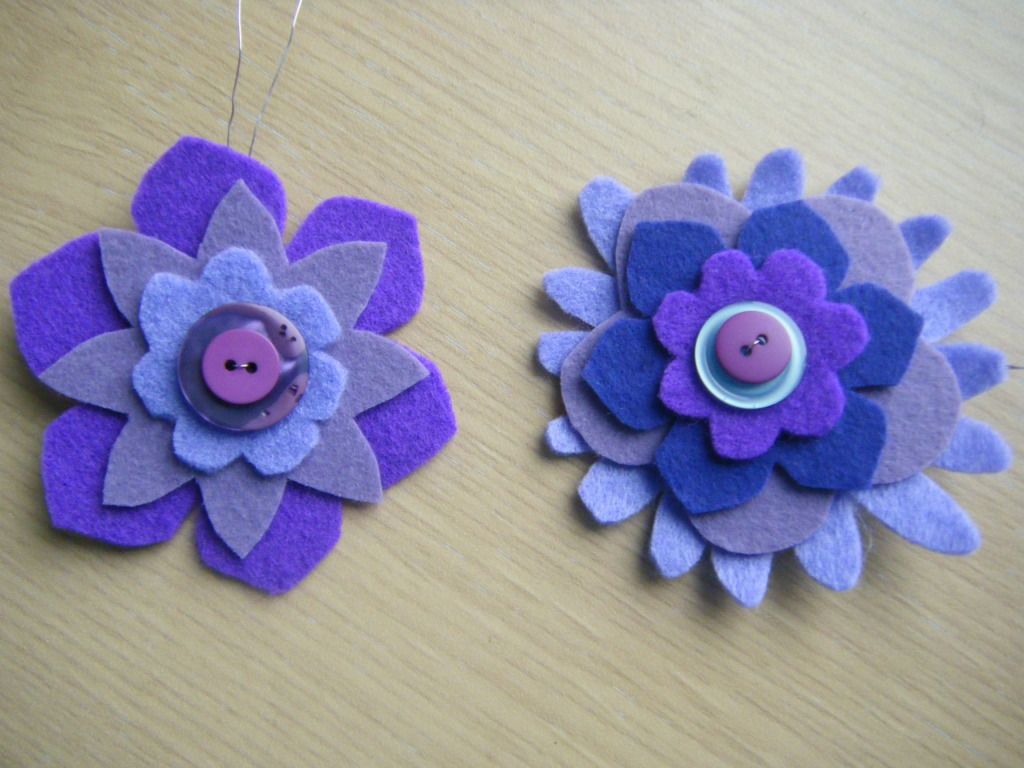 I layer them up and add a couple of buttons. I thread wire through the button and then sew through all layers of felt at once by threading the wire into a chenille needle. I also thread a button on the back to hold the wires in place without risk of it ripping the felt.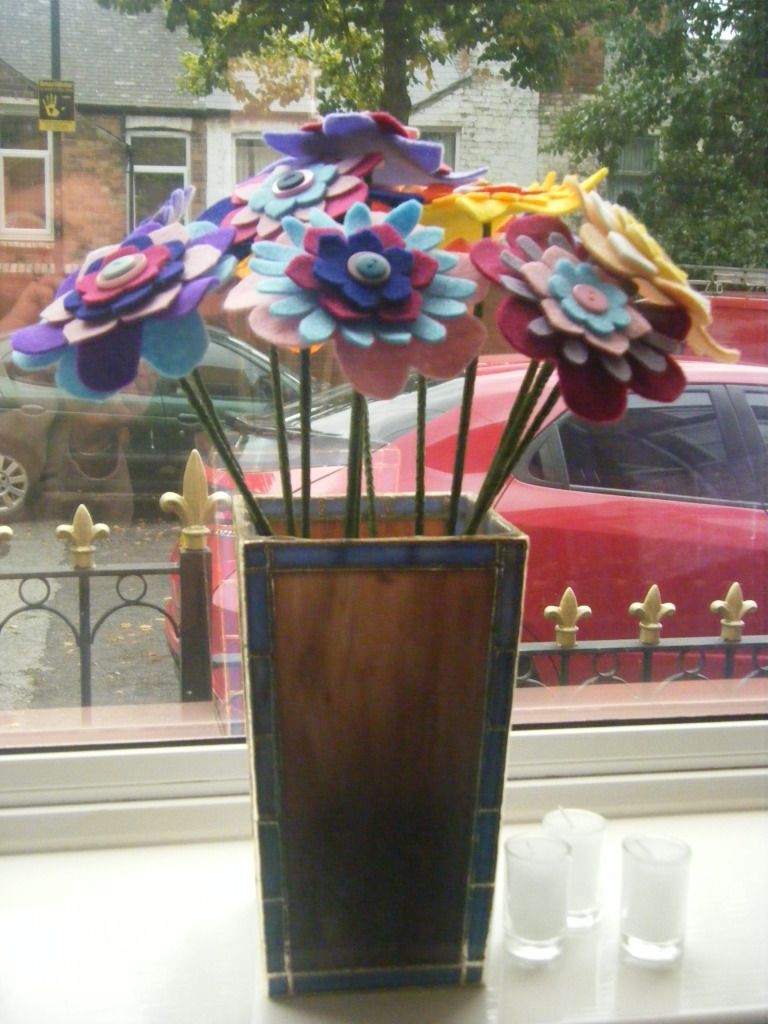 Once that's done, I use my gizmo to coil the two wire stems so they fit around a common or garden skewer.
I push the skewer up into one of the holes on the rear button and stretch the wire down so it holds the skewer tight. I didn't take photos of any of this, but I have more flowers ready to skewer, so if you want a tutorial, I can do that.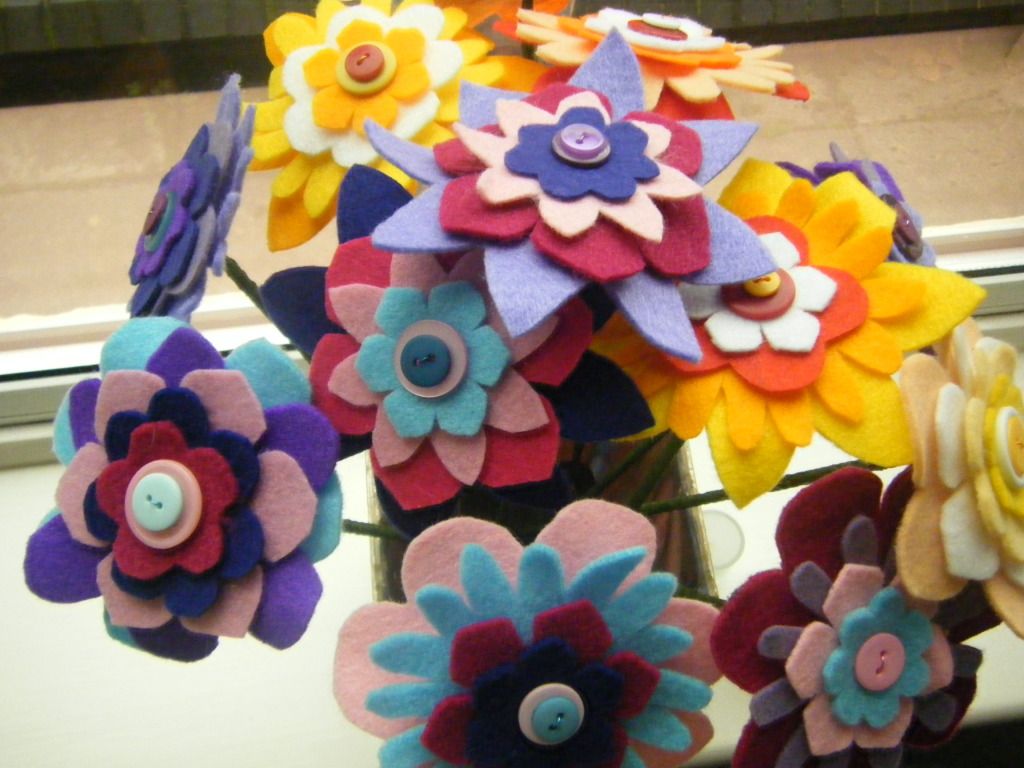 The skewer/wire is then wrapped with floral tape to make a nice, neat finish.
I spent hours cutting out various colours and sizes of flowers, then spent a while layering them up in nice combinations. I used the templates (but not the tutorials) from
How Joyful's Camelias
and
Red Brolly.
Red Brolly embroiders her flowers. I started to do that, but wanted something quicker so abandonned it. I have one half embroidered that I will finish and use as a brooch.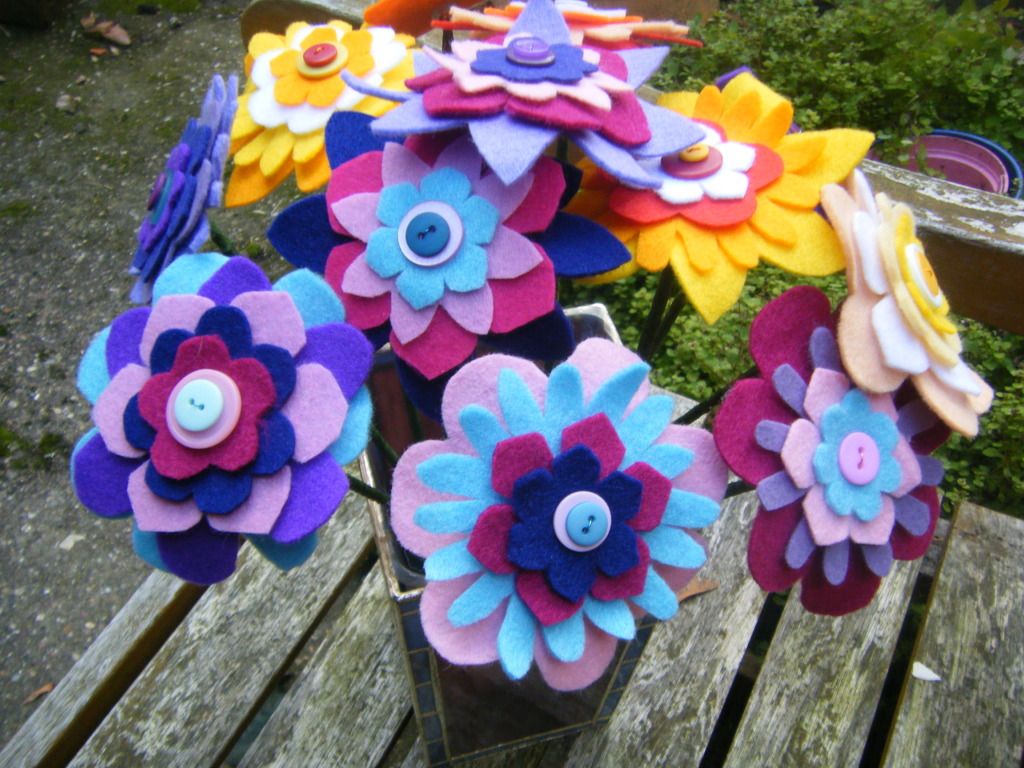 There are 12 flowers here, 2 little ones and 10 big. I have another 8 cut, layered, and buttoned, just waiting to be skewered!