The end of the world? Probably not. But, before we get to the ending, I have a couple of photos I squirrelled away that I want to share with you.
Remember my needle felted butterlies?
I finally got round to making them into brooches! I sewed the brooch back on. In the book I used, it said to place a bit of roving over the brooch back and needle felt it in place. Having observed that the front comes through to the back when needling, I decided to just sew them on instead!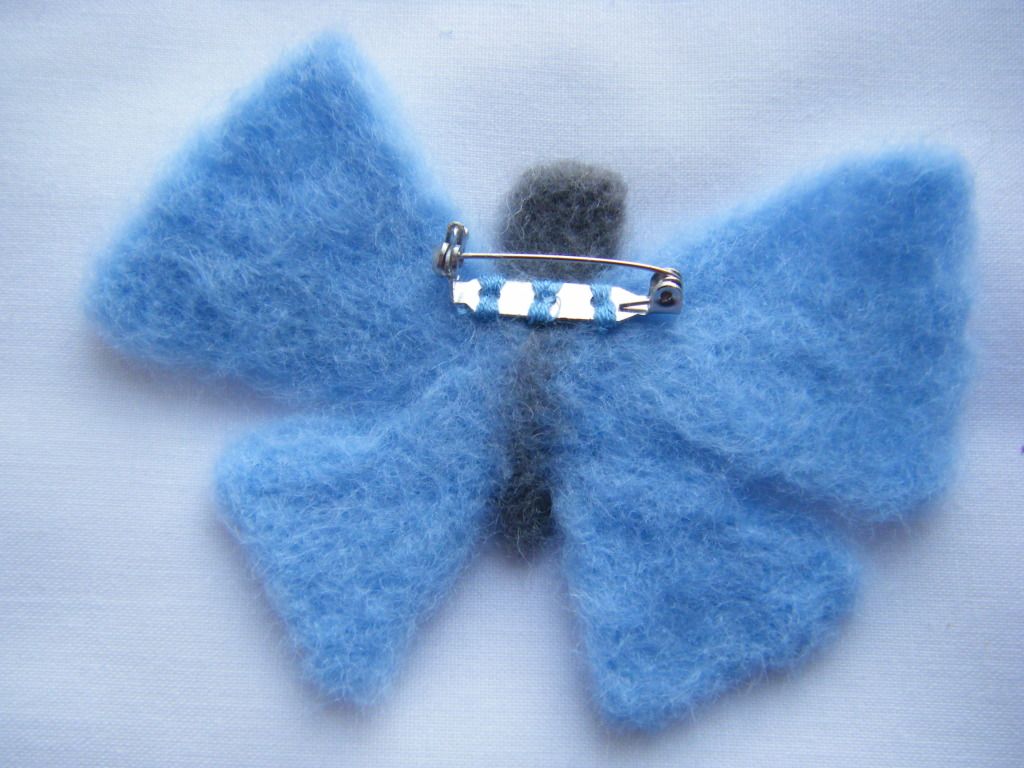 I also realised I've never shown you the talents of Mr F. He has many talents, though only one in the craftosphere that I've found so far. He makes these bracelets:
I believe it's a form of macrame. I bought him a book for his birthday and he branched out into patterns such as this: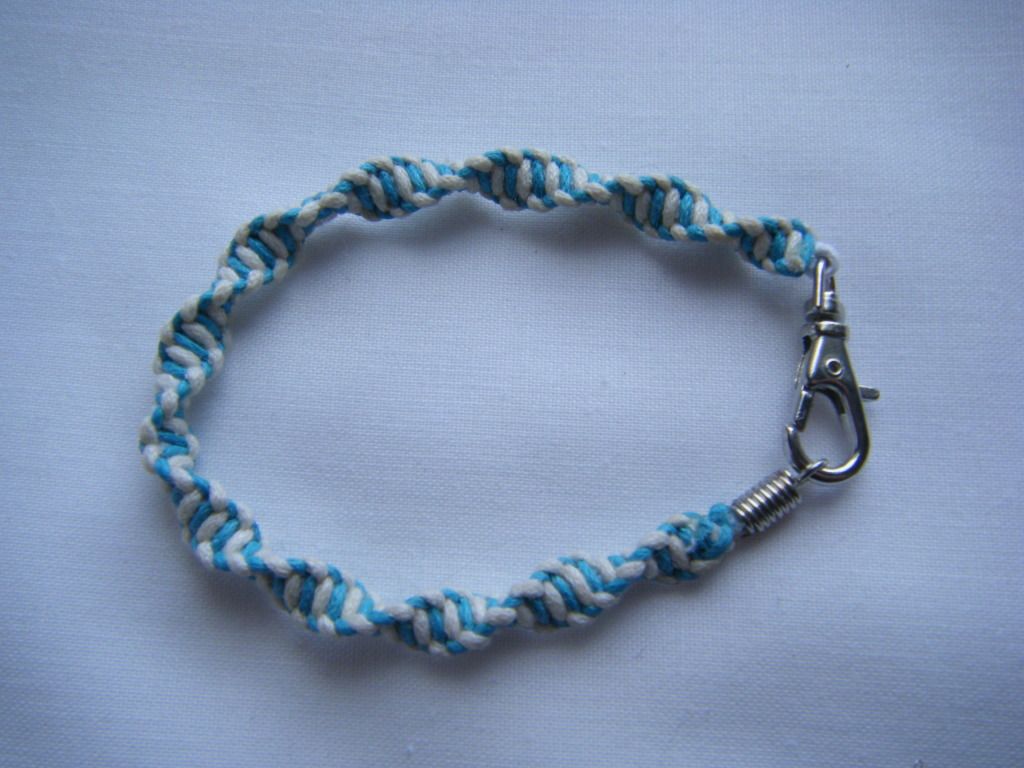 and this! Pretty impressive, eh?
So, this here ending? Do you remember this?
and these?
It's been a while since I updated you on my weekly glass class. Mainly because we broke up for summer. We started back the week I was in Tunisia, clearly I didn't start back that week, I started back last week. I got quite a bit of cutting done.
Then on Wednesday night I finished all of the glass cutting completely.
OK, that's a bit of a lie. I clearly haven't cut out some of the areas where the fused glass leaves will go, and I have to cut holes for glass nuggets all round that clear border, and some in the "patchwork" panel too. But the outline is done!
Next week I start leading. I'll have to do a bit of cutting (for the nuggets and leaves), a LOT of grinding (to get the edges to fit nicely in the lead), then I'll be adding pieces of lead to the whole thing and cementing it! Still loads of work to do, but it feels so great to have finally finished all that cutting. I got more cutting done in the last two weeks than I did in the entire first term.
You'll have to excuse my glass photos, I have to take them in the workshop, at night, with no natural light. Also, as the panel is so big and I'm so short, I have to hold the camera above my head! Hopefully I'll be able to update you more next week.
Tomorrow I have a craft class at the Bead Shop, so loads to share next week.