You know how it is, you've got a mountain of WIPs so high you can't see over them and a list of projects you want to make, not to mention pinboards full of projects and a bookshelf crammed with books overflowing with sticky notes. So what do you do? You find a cross stitch project. For no reason. In particular you choose
this pattern by Gazette 94
. Or is that just me?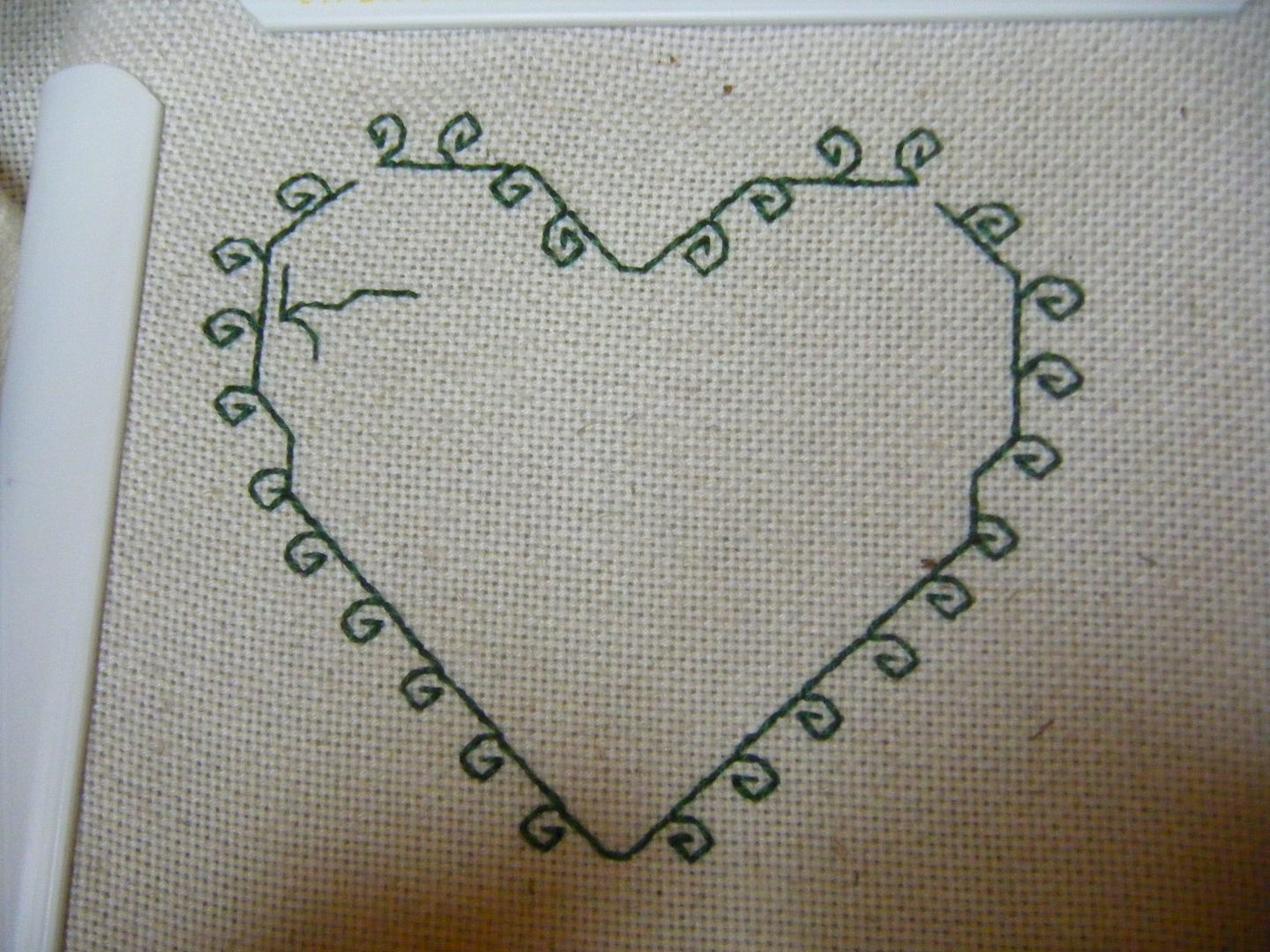 I started with the back stitch as the crosses were quite far apart and I was bound to make mistakes galore. I used some lovely rustic evenweave.
It progressed really quickly and I enjoyed every stitch - probably because it wasn't a WIP or a project I'd promised to do for someone, or something for sale.
Pretty, if I do say so myself! I ignored the key to the project and just used the threads I had to hand.
I tried to use a blending filament with the pink and blue threads, but as I was already using 4 strands (I wanted to get a really chunky feel to the flowers), the addition of the filament was just too much. A few knots later and I gave up.
It will become a lavender sachet at some point. For the time being, it's joined the WIP mountain.