No prizes for guessing what this post's about! It's Christmas Eve and I've finally finished the Christmas cards for my family... so I suppose they'll get them on Christmas Day...
Remember my
reindeer?
I stitched another one. I had to use my own threads as there wasn't enough in the kit, despite the fact you were supposed to be able to get three reindeer from it!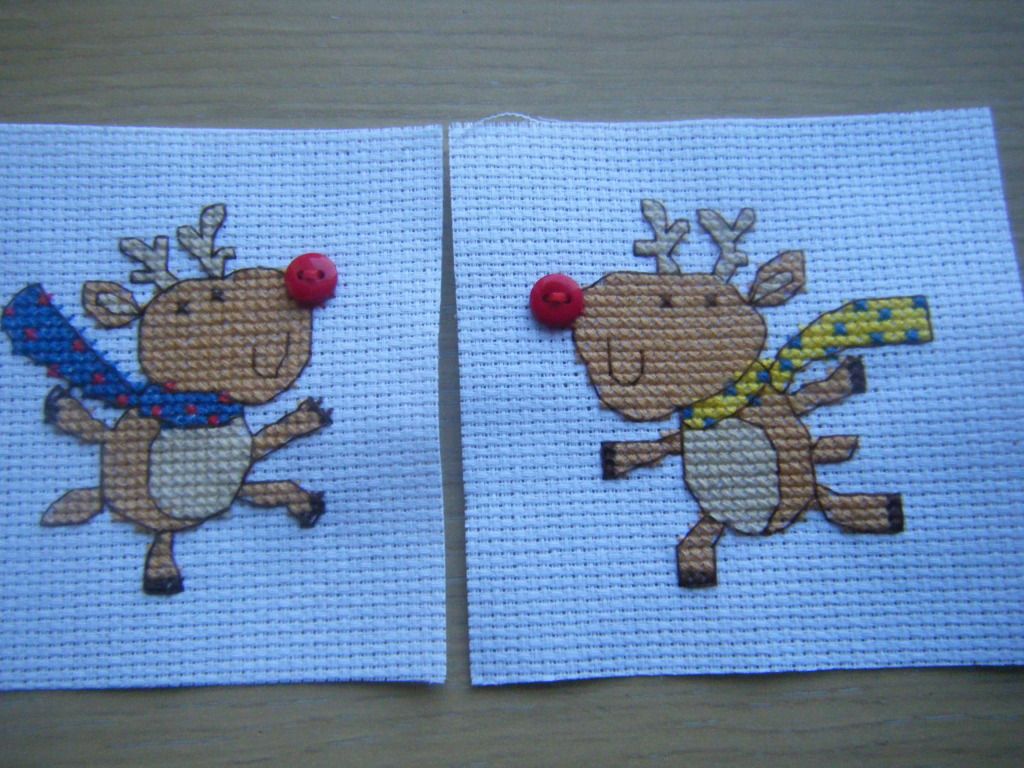 Here they are doing a Christmas jig together.
This little fella was stitched from another cover kit from Crossstitcher. I messed up on the grey - well they did! Where I've used grey, that should be light grey, but there wasn't any provided which is why I didn't notice until I was supposed to do highlights in dark grey...
I attached him to a piece of paper with brads and stuck it to a card blank. This is for Grandma CA. She's Mr CA's grandma, I lost all my grandparents and Mr CA only has the one, I have adopted her as my own grandma.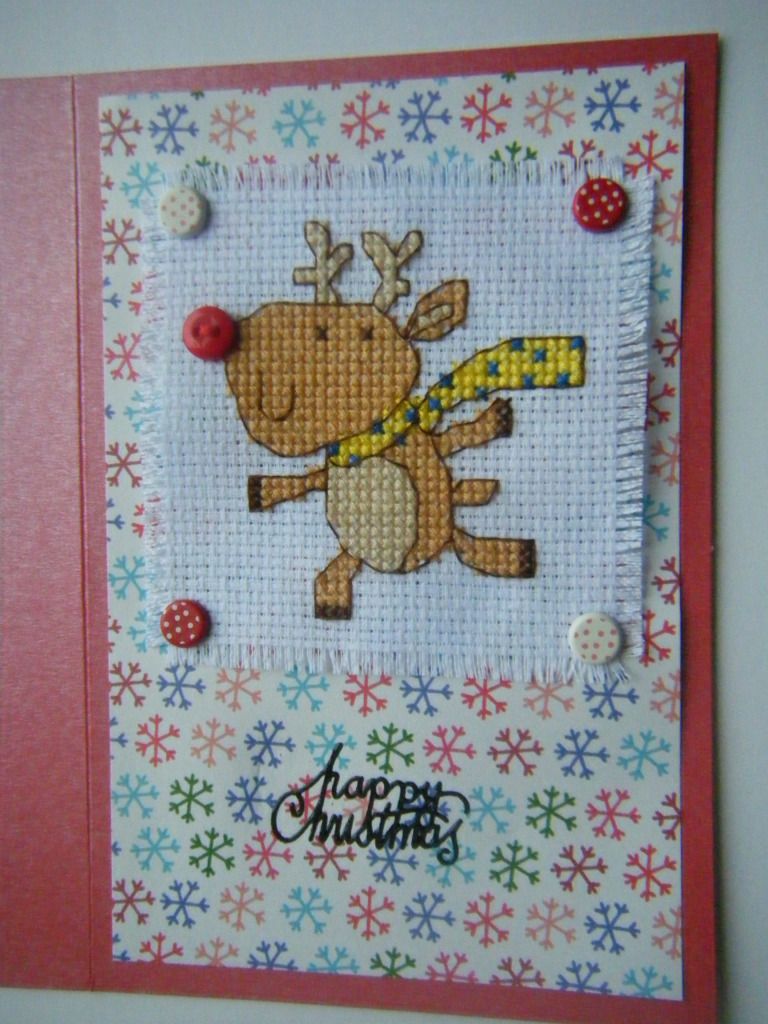 One jiggy reindeer is for my parents - constructed the same was as the robin card.
The other is for my parents-in-law.
I used some of the
beaded snowflakes
I'd made (alas, the orders stopped coming in!) for cards for my brother and his family, and my sister-in-law and family. The snowflake is suspended from the eyelet (stuck on the back with an easy-peel sticker) so they can put them on their trees afterwards.
The bottle caps were ready-made so I just glued them on.
This is definitely my last post before Christmas, so I wish you all a good one!