After yesterday's "slightly" bizarre post, I bring you back down to reality and prove that I have not lost my mind, nor got excessively drunk on Bailey's coffee. Though there's still time for that.



My brother and his family came up to see us on the 28th. I'd bought most of their presents from their wishlists, but wanted something extra for Anna, his girlfriend. She loves owls so I started looking at owl jewellery, but quickly decided to order some components and make my own.



The owl is ceramic, he came in a pack of 5 and I intended to make earrings. I asked my brother if Anna wears earrings. He didn't know. I soon found out she doesn't, so the other 4 beads remain in my stash. I loved this little leafy connector, but it only came in antique gold. That meant I had to order a load of antique gold findings to go with it!

I added in the lucite flowers as I know she likes blue and they seemed to fit so well, especially with the little pearls.



I came unstuck when adding these beaded sections to the connectors - I hadn't ordered any antique gold wire and this was Christmas eve. Silver it is. It's not that noticable to be honest, it shows up more in the photo.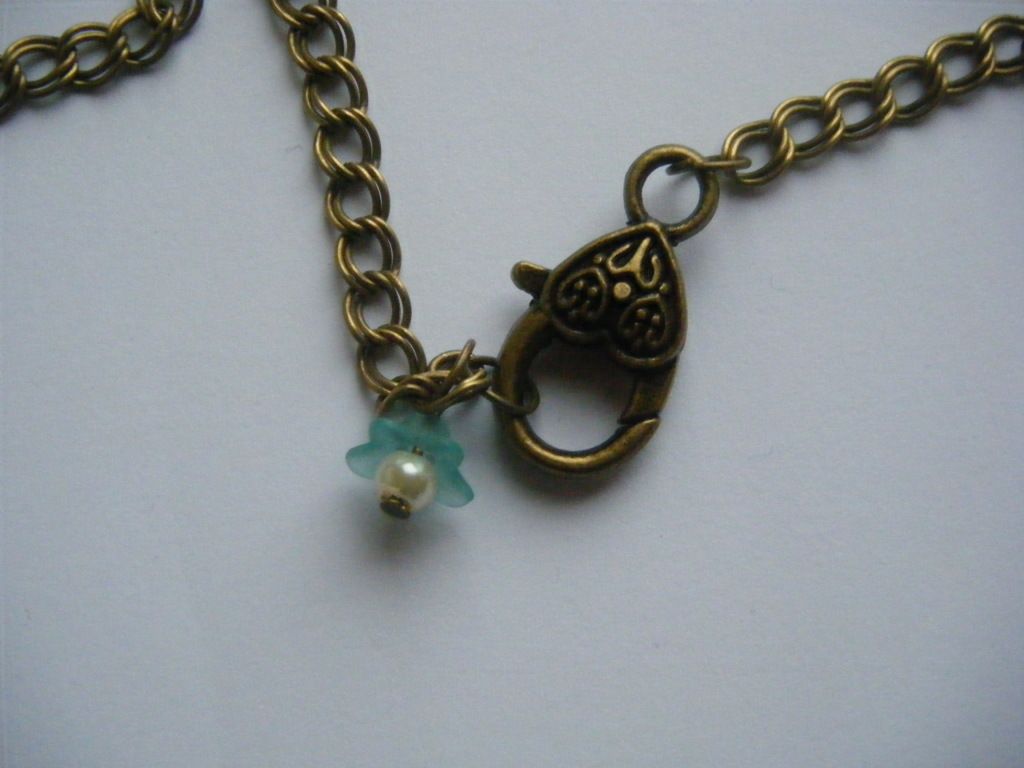 When making jewellery, it takes me ages and lots of wasted chain to get the right length. This time I only had to cut it 3 times! I used this funky double chain, added the heart clasp and a little lucite flower to finish.

I'd better design some more owl jewellery with the other 4 beads... oh, and some ceramic bunnies might have snuck into my order...