Morning ladies. I don't have anything completed to show you, so today I've got some shots of what I'm working on. I'm afraid I snapped some of them this morning before work in the poor light. You'll have to live with it!
Yep, it's a new project, but it's also part of Wipocalypse, this one is WIP #27. All the stones are glued in place, I just need to add the grout. I spent a couple of hours laying out the number and getting it right, then adding a few of the white tiles around it. The borders were done in short bursts as I alternated between that and the computer. I found this better to do as if the glue was not dry, I'd risk nudging them out of place. I finished it off after dinner on Sunday waiting for Junior CA to finish her dinner (I swear that girl is the slowest eater in the world) so I could sit at the table with everyone but still have something to do. Oh, it was from a kit I got for Christmas. More details when it's finished.
This is a secret project and it may be a few months before I post about it. This is really a sneak-peak for
Jillayne.
This one is completely off the list and took me by surprise! I randomly decided to have a go at the Mini Mystery hosted by
Laura of the Two-Handed Stitcher.
I wanted to try needlepoint again, as my first attempt was quite paltry, containing only tent stitch. Wow, this is really hard! I think most of what you see there has be unpicked and restitched at least once!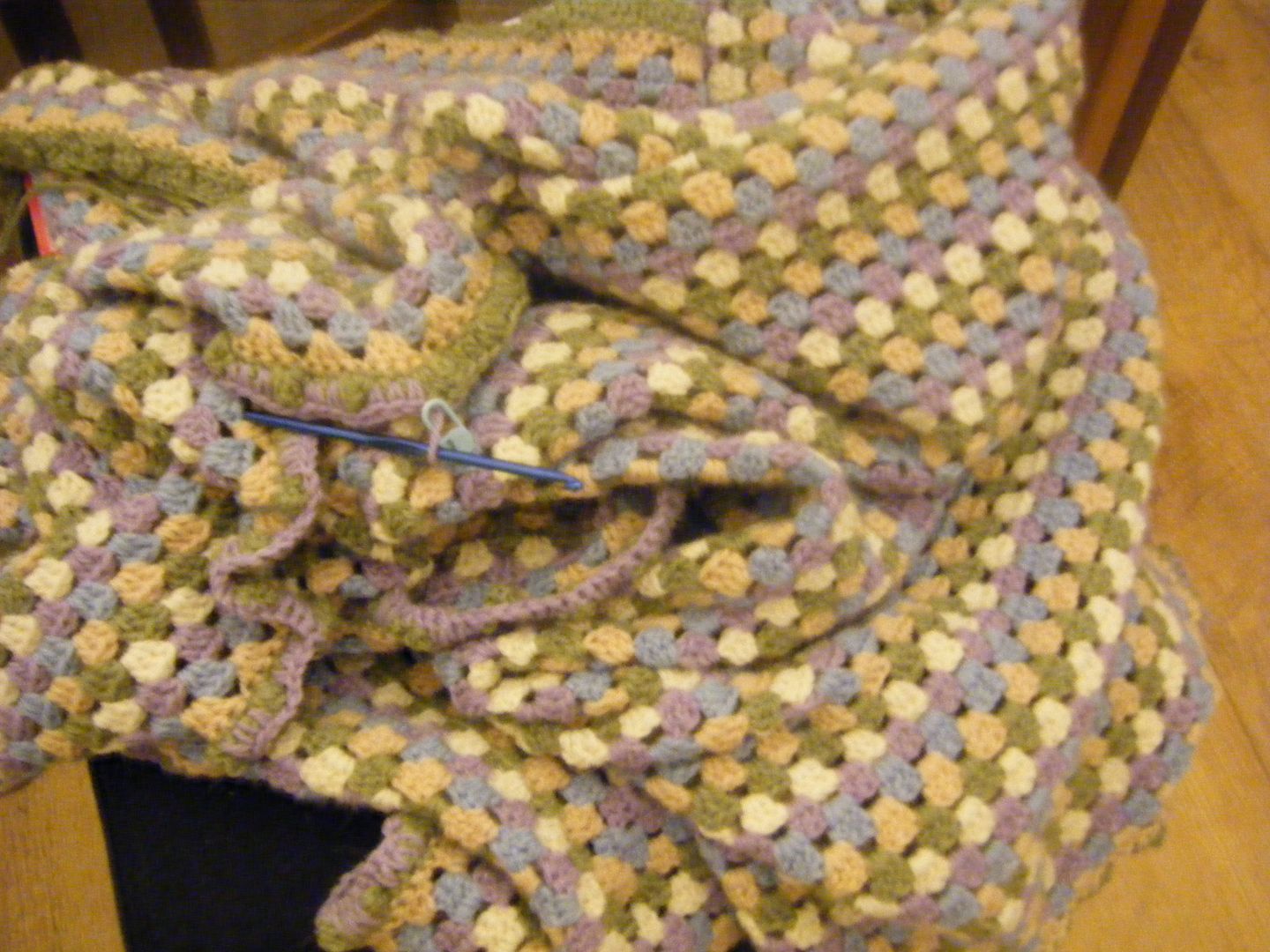 And last, but not least, the giant granny is still being worked on. I'm getting very close to the end on this!
I also have my stained glass window, but I'm going to class tonight so I'll post about that later, I have some pictures from this morning and I'll take some tonight so you can see the lack of progress. I've got two beading classes tomorrow (day off work, yay!!) and will try to write another post tomorrow, depends how things go. Bet you can barely contain your excitement.