Well hello and happy Sunday! I quite like Sundays, until it gets to about 4pm, then I start feeling like my weekend is running out... How much I wish we were rich and I could just sit about making stuff all day long. I really should have married a millionaire like my mum advised, I just couldn't find one!
Last weekend me and my wonderful mum went to another craft class at
The Bead Shop Nottingham.
They've just released the workshop schedule for the next few months and we've been happily plotting what we're going to learn next! This workshop was on mould making. No, we had no idea what that was either, seemed like a good enough reason to go along!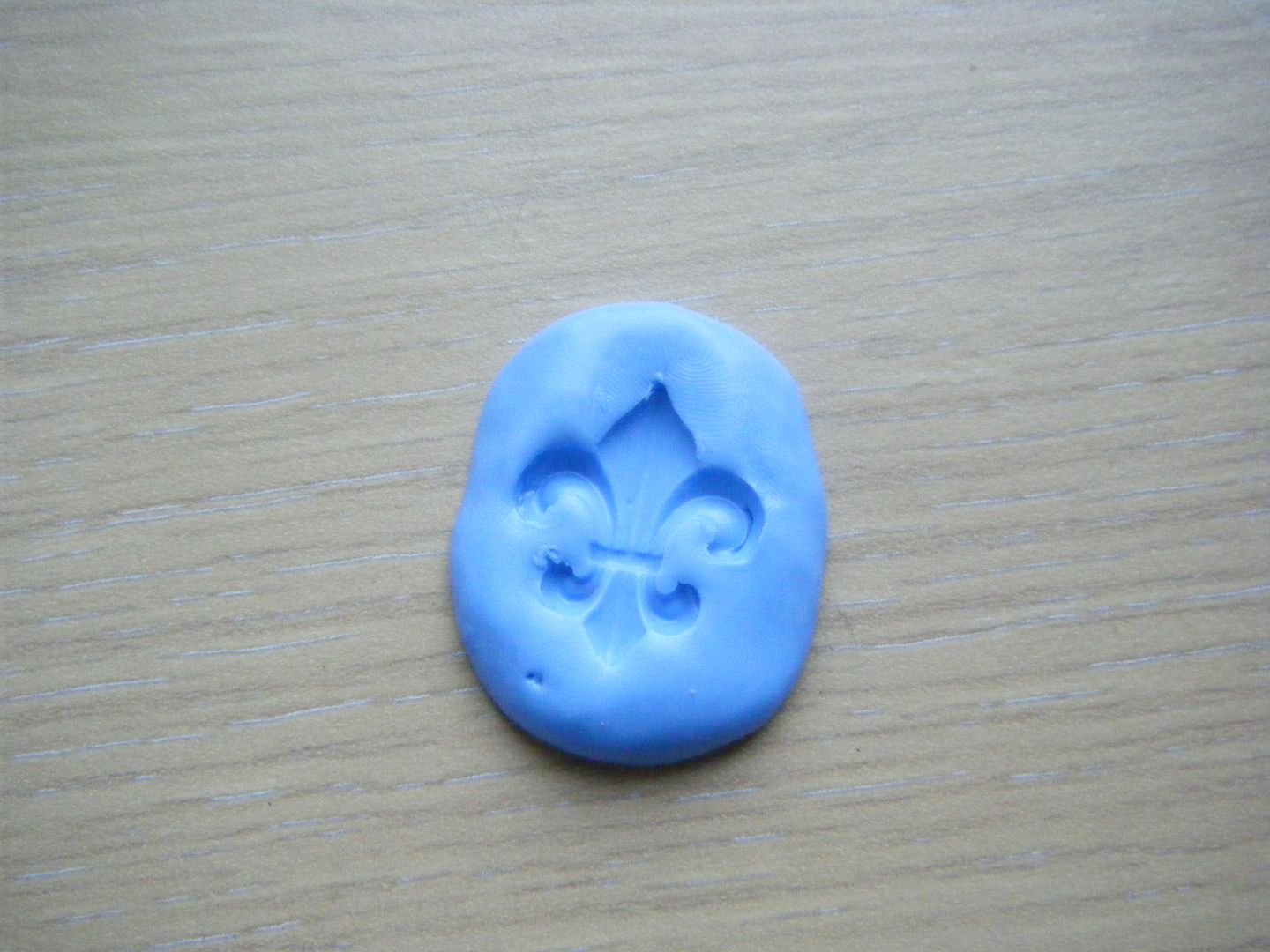 This is one of my finished moulds. It's actually a faulty one, if you look closely you can see the impression isn't that great. The thing is that we made moulds, played with polymer clay, then filled them with resin so they had to stay at the shop whilst the resin set. Mum went to fetch them on Friday (along with the actual mould making supplies) so I'll show you next week.
I'm not explaining very well, am I! Basically, you use a two part compound. It's a bit like blutack, but not as dense or as sticky. You take a blue blob and a white blob and mix them together. You then have roughly 5 minutes before it sets hard and can't be altered. We used a selection of buttons and bits and bobs the tutor had bought in.
Above are the polymer clay things I made from the decent fleur-de-lis mould. I pressed silver clay into the mould, then I tried lilac, then I did another lilac one and very carefully cut around it so it leaves a free standing shape. The other one is a flower button from one of the moulds my mum made. I pressed the silver clay in first to form the centre.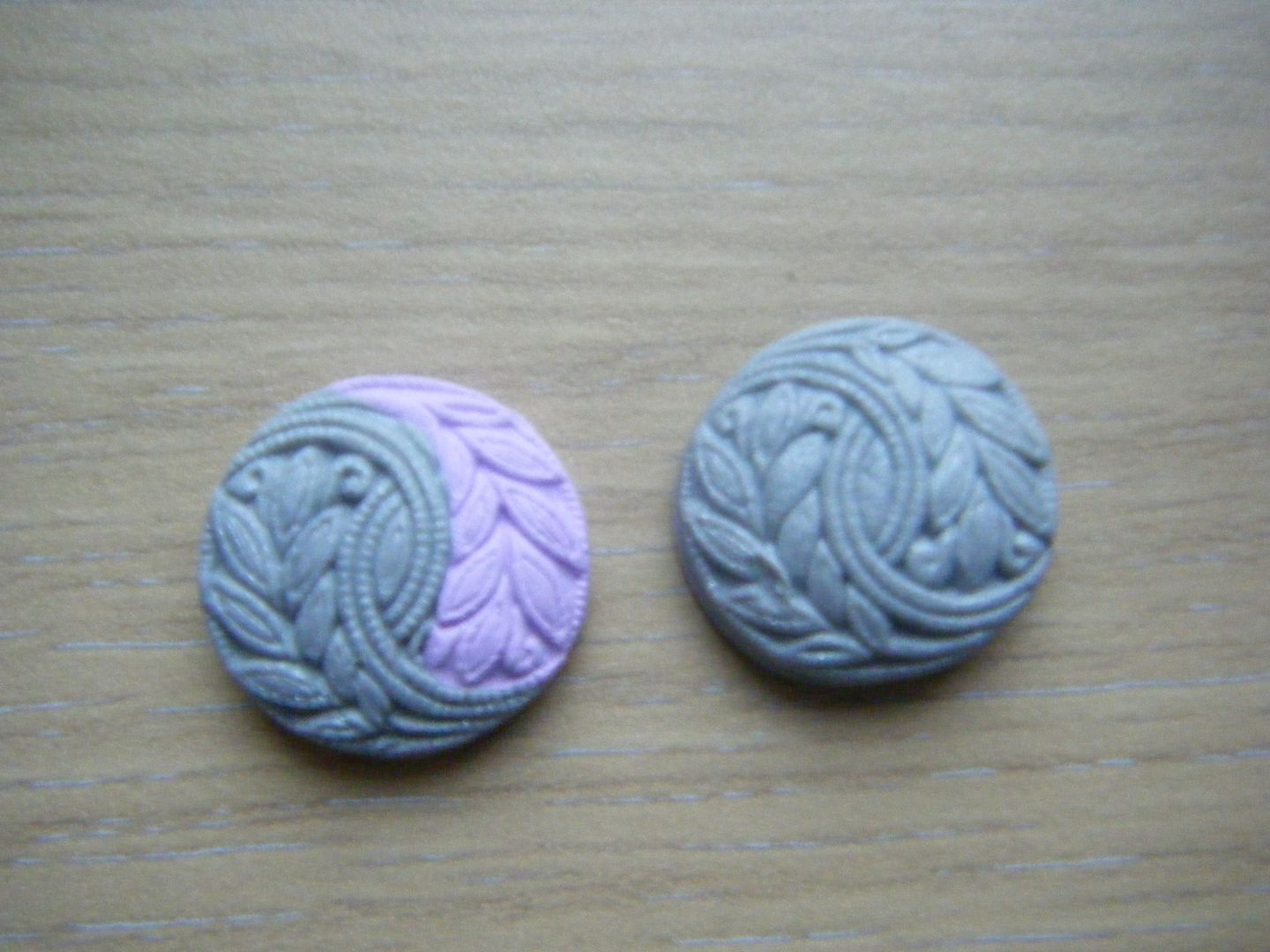 I love this mould. It was cast from a rather horrific looking gold-coloured plastic button, but wow, what a difference a bit of clay makes! As you can see, I made one in silver, then experimented to make a two tone button. I'm looking forward to getting hold of this mould to play with it some more.
You can also use the moulds with resin, and I'm going to give them a go with UTEE (Ultra Thick Embossing Enamel). I'll be sure to show you the results!
Oh, if you're wondering what all this is for, well I can use the moulds to make custom buttons or bits and bobs for jewellery making. You can cast pretty much anything and coming up with a use for them will be half the fun. I'll be back before long to show you the actual compound, the successful moulds and the resin experiments!