Good morning! It's time for another glass update, I really feel like I'm making progress this term so I plan to show you my progress each week. First of all, let's see where I got to last week:
Again, I have to apologise for the photos. I'm working on the paper which is on top of the ply wood, so I can't change the background. I also can't really move it around to get better light as it's pretty heavy and very big! I was asked last week how big it is so I've measured it for you, it's about 800 x 450mm (31" x 19").
I managed to get the rose in this week, along with the stem, a leaf and another nugget. I don't know if you remember, but I made the rose, stem and leaves right at the beginning of the project back in
June last year.
They're fused, so only the edges need leading. It was a bit of a struggle getting the rose in place!
It's all starting to come together!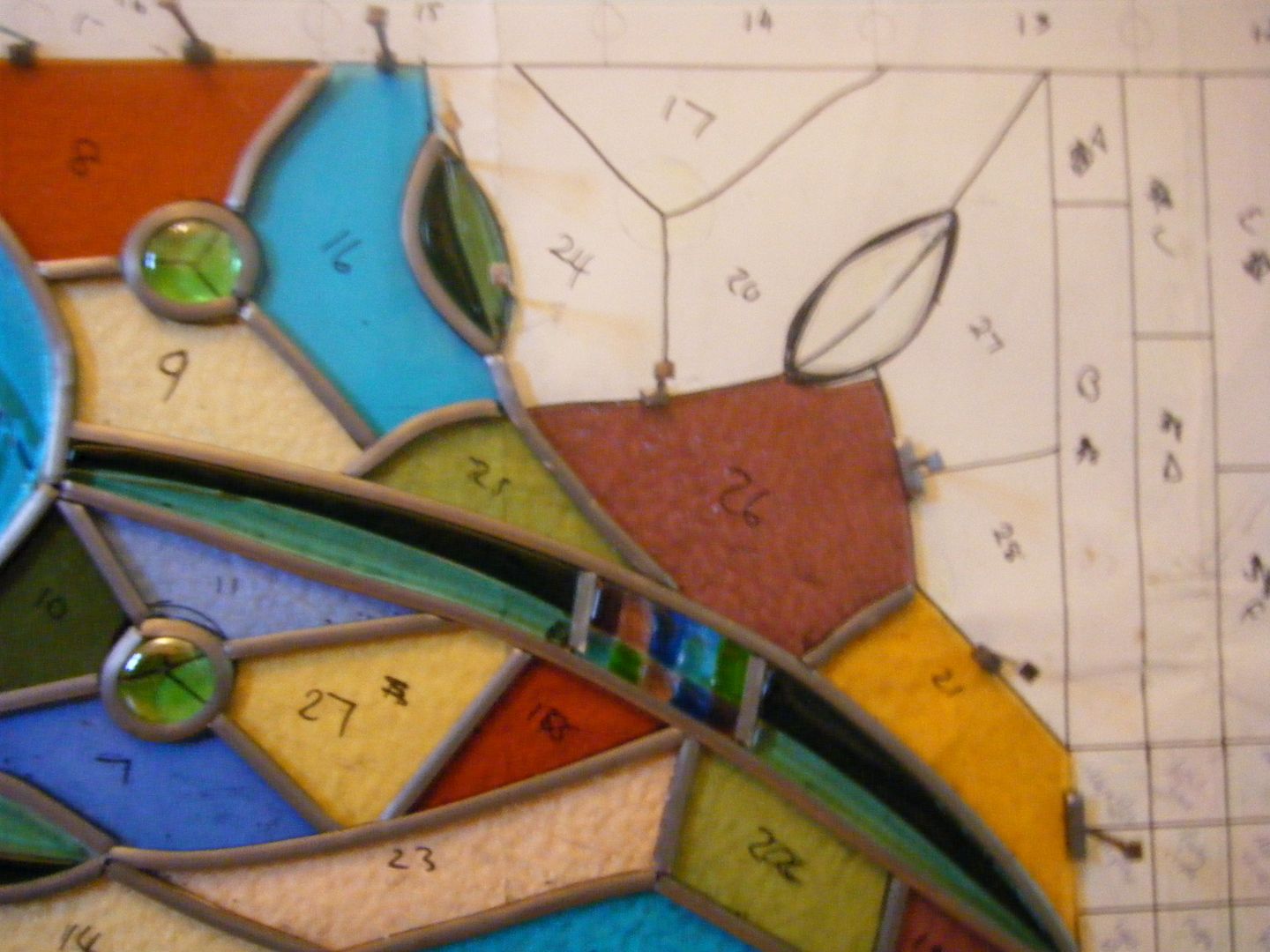 I have high hopes of getting the rest of this section done tomorrow, then I can fit in the fused glass square and add the straight bits. After that it's back to putting the nuggets in the border (much quicker now I can use the bandsaw!) and I'm pretty much there for the leading.