Well I bet you're surprised and amazed by the imaginative title? I didn't invent it. That was Kristy at

Quiet Play

who also designed this block, block 3 for the

And Sew On paper piecing BOM.
Block three went rather well!
As these were spools of thread, I used solids as I thought they'd be better for thread. Having seen some of the other blocks made, I now realise how boring I am with my solid spools, white wall and brown table!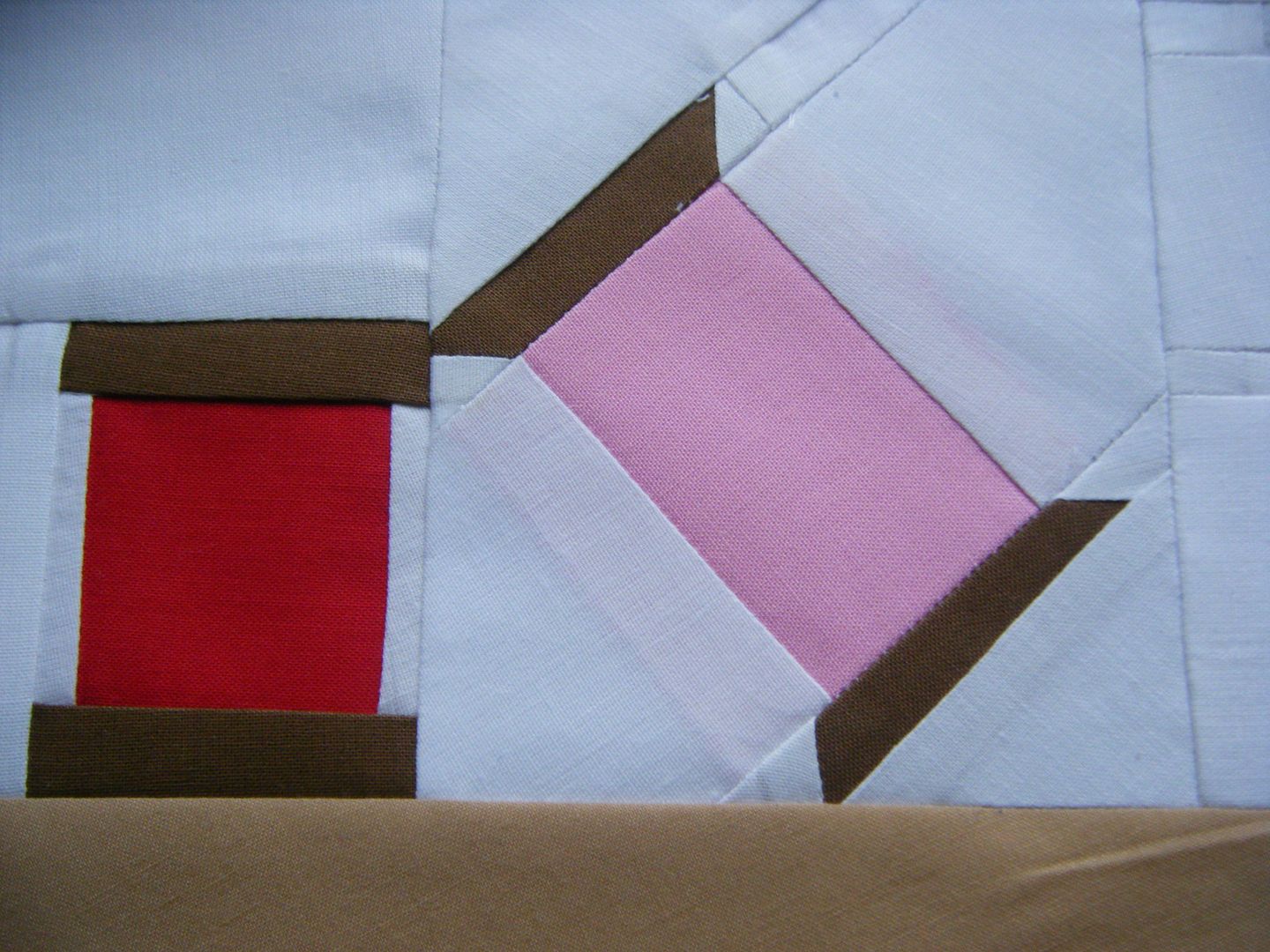 OK, so it doesn't meet up particularly well, but I don't mind that so much. At the bottom it looks like I've used some of the thread.. not so much at the top or in the blue one below!
I did use a little bit of aqua spot for that bottom reel, I really should have been more adventurous but I'm just quite pleased with myself for doing it!
East Midlands Quilt Guild is having their inaugural meeting today. I'm terrified, but also quite excited by the thought of Moira's hat...
Related posts
block 1 - Measure Twice
block 2 - disaster
block 2 - You little ripper