I've been getting some fab mail recently. First of all I got this:
It came from the lovely Shell, Harrington and Hannah. I didn't win a giveaway, Shell is just a wonderfully kind lady and sent it to me out of generosity. Thank you Shell, you really perked me up whilst I'm going through hell*. See the pen? It has Shell's blog logo on it.
Then May's Crafty Creative Kit popped through the door. OK so that's not strictly true, it was delivered to Mr CA's work, the postman handed it to him and he brought it home. Not quite so succinct though...
This month's theme is Glamour and this was the kit, it's to make a beaded hair slide. I may have to make a brooch instead as I don't wear things in my hair. I'd love to but I tend to look like a pillock when I try on slides or headbands.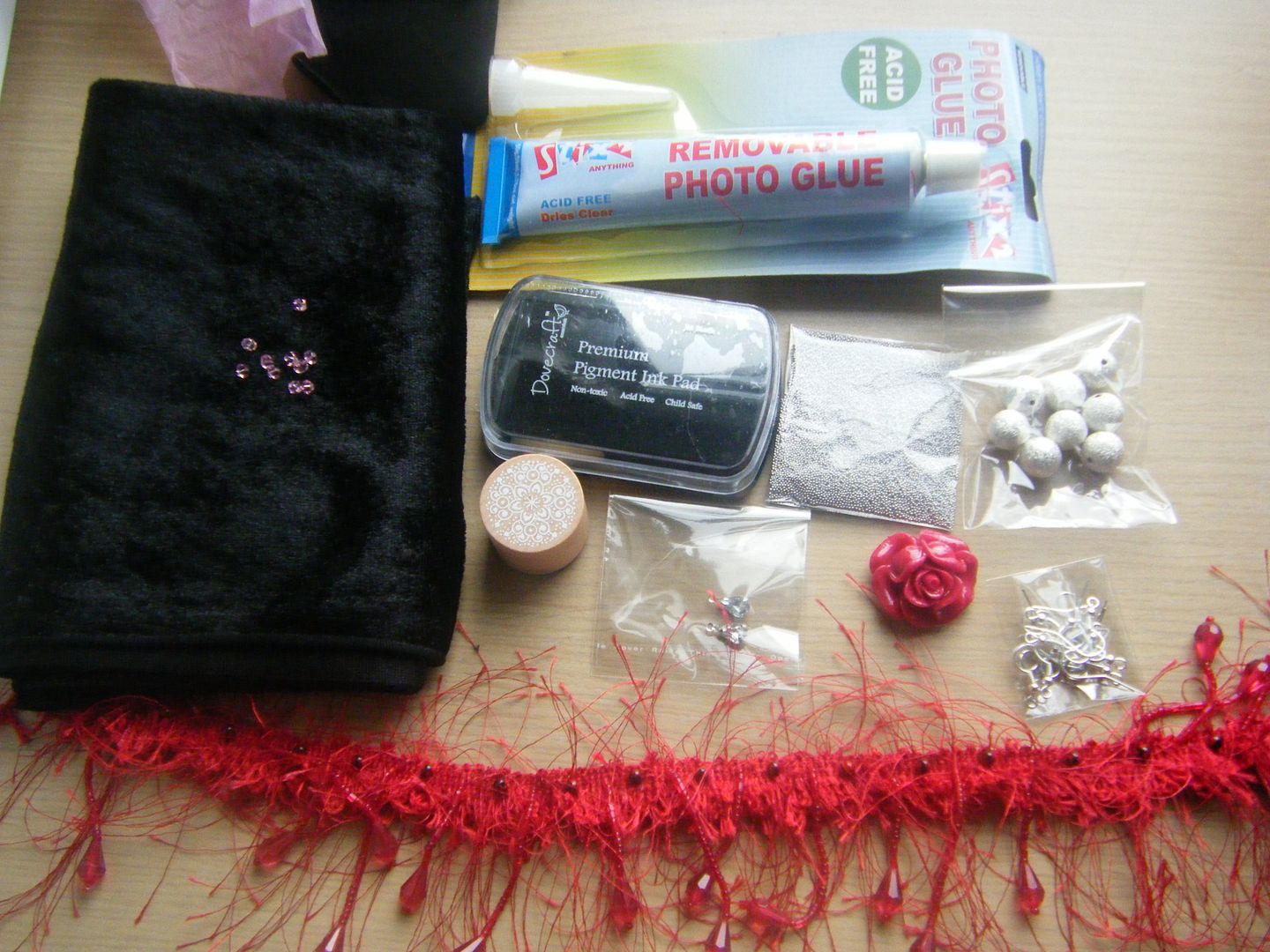 Also in the box was some photo glue, an ink pad and stamp, some beads, pink crystals, a rose cabochon, some funky red trim, an FQ of black velvet that has already died some of my white linen after just a few minute's contact and some e-word hooks. Blurgh. Wish they'd warned me about them, or even better, left them out of my kit!
You are not wrong in thinking I've yet to do anything with April's box, but the blue paint is out on the coffee table waiting for me to begin a project with it! The way I'm feeling, it may be there some time.
* I may be making light of the whole "house falling down" situation but in reality I'm at the bottom of a pit of despair. I find it hard to think about or talk about. Add to that the fact my depression seems to have come back with a vengeance and basically, life is shit right now.