Hello ladies! Well, it's been an interesting day, I can't say I've ever been tear gassed before, but I can now! I've got something to show you from last weekend, or was it the weekend before? I went to another craft class at The Bead Shop, Nottingham, this time we learnt wire wrapping, using the Herringbone Weave.
I am so sorry about the photos. I took them on a piece of blue paper as they looked even worse on white. I think there's a problem with the white balance on my camera, however it's not an expensive camera and I can't figure out how to adjust it...
We used Swarovski pearls, which are beautiful, and wire wrapped them using 0.6mm wire. Confession? I hated it.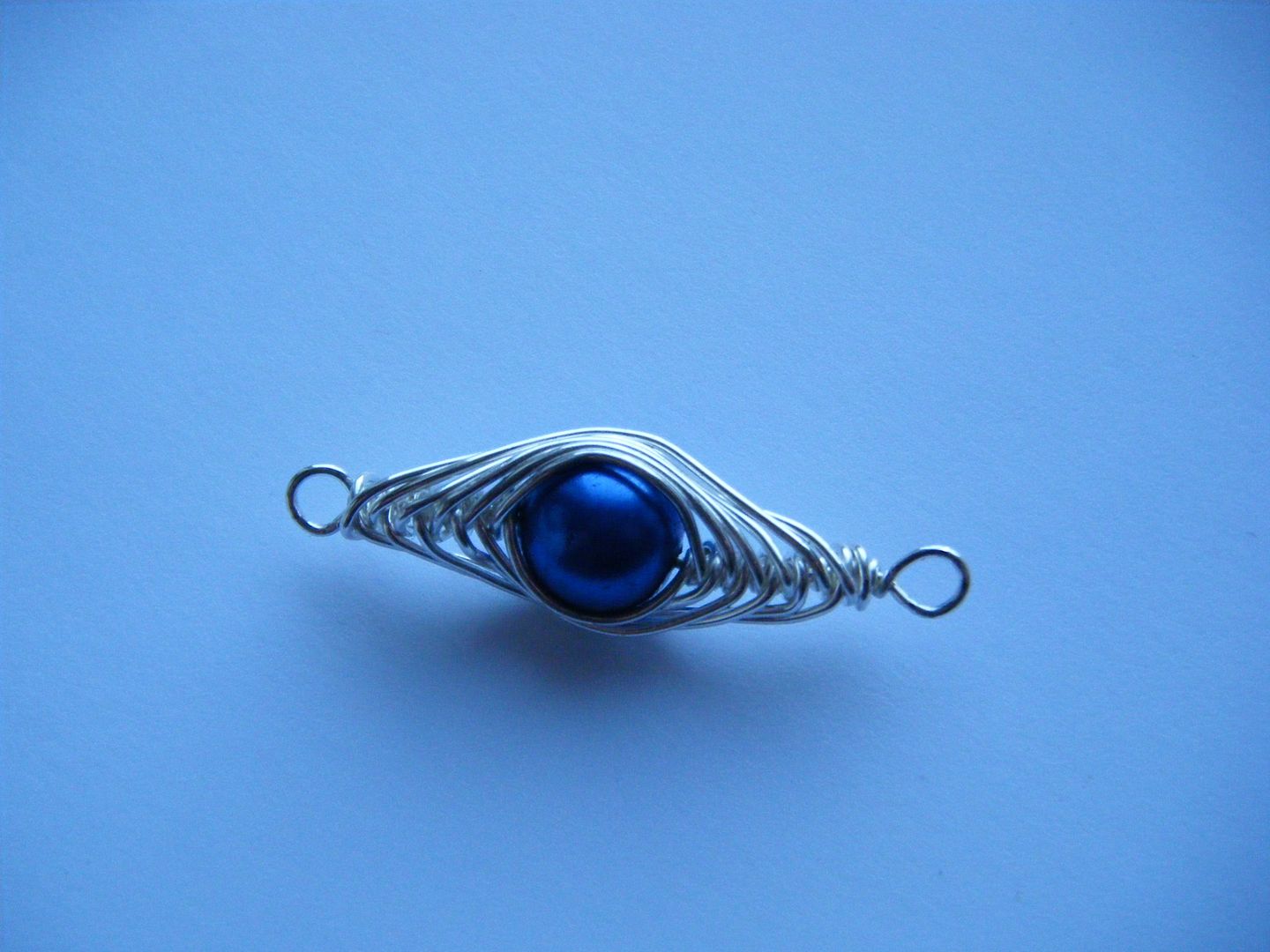 I don't know if it was because I was stressed out, or it was the technique (it certainly wasn't the tutor, she's brilliant!), but I just could not get it neat and that frustrated and annoyed me.
This one (above) is the back. We made links for a bracelet and I have almost enough, but I'm not sure I'll make it into a bracelet, they just look too amateurish for me.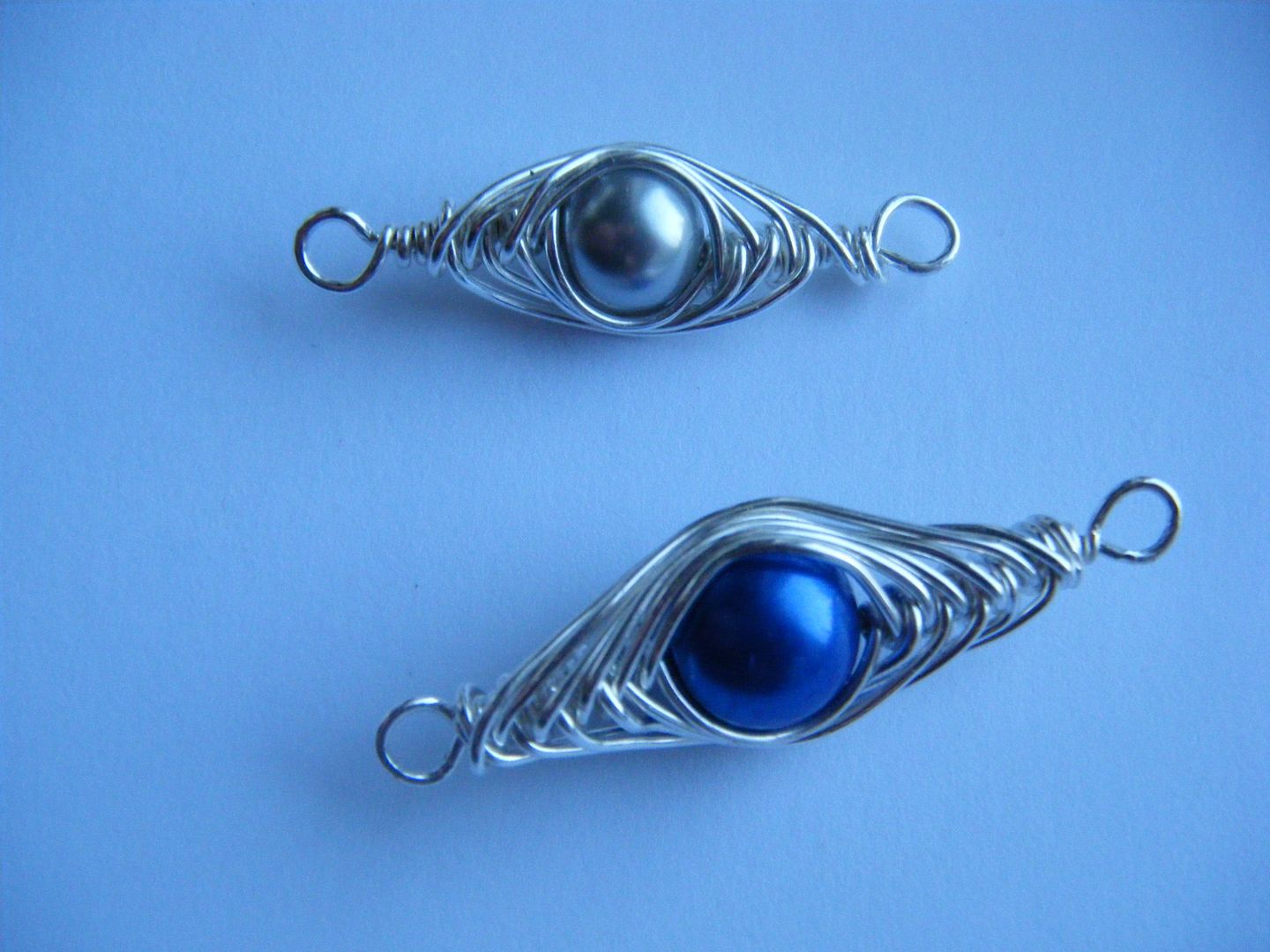 We'd been wrapping the smaller pearls, 6mm I think, so I tried a larger pearl to see if that would be better. Erm... no!
What do you think ladies, do these look like something a 3-year old would make?