Morning ladies. I don't have much to show you this week I'm afraid. I was busy turning up trousers and mending clothes. I got some free time and didn't know what to do with myself! After I'd finished the embroidery on the needle case, it was time to tackle another project from the WIP list. I have to admit I'm not doing well with the list this month. There's something about your house falling down that takes the motivation out of you...
So what did I choose?
3. Cotton granny squares - originally intended to be a blanket, now a footstool cover. And now it's morphed again! I got out the squares that I'd already crocheted.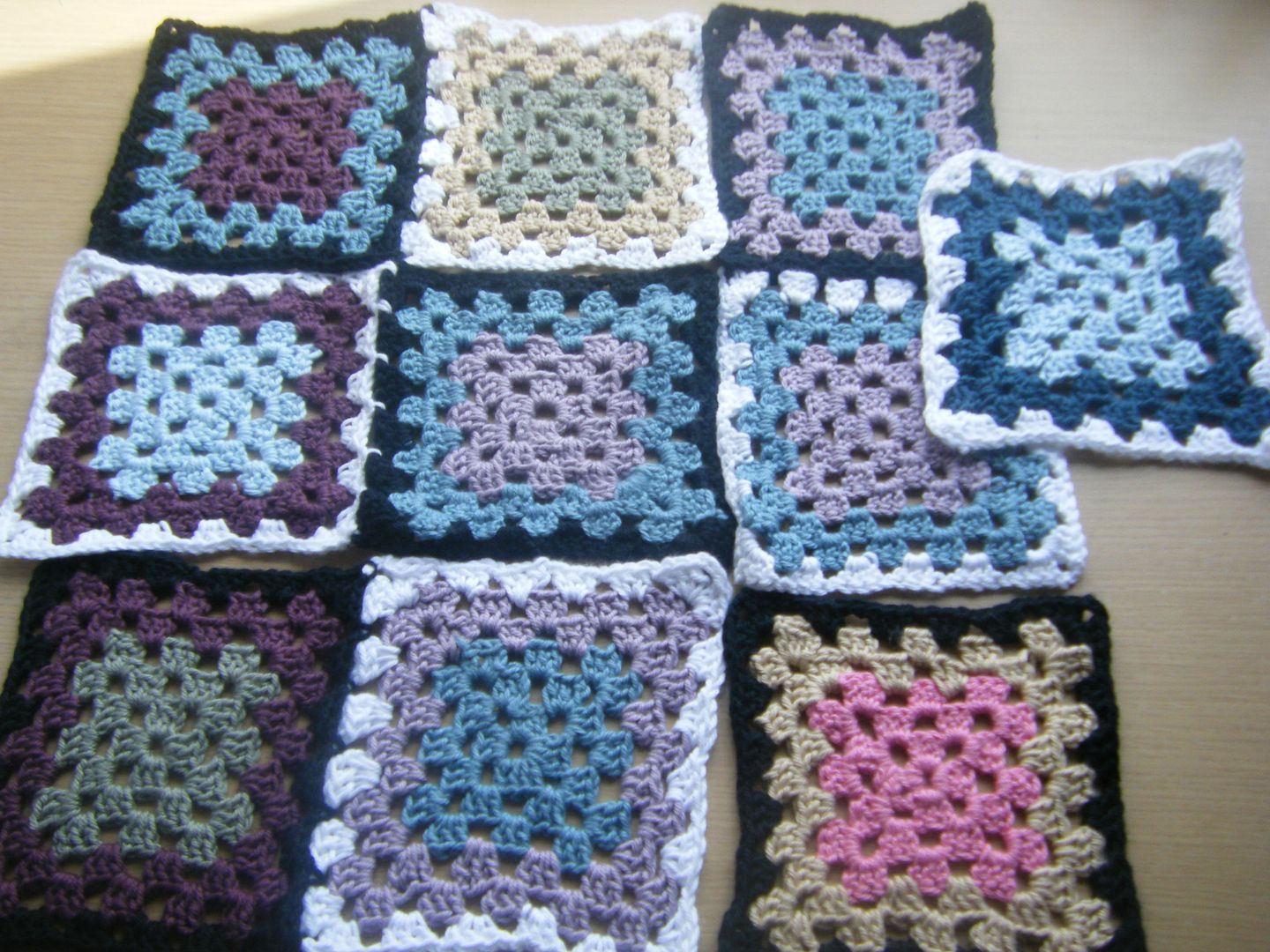 I made these a couple of years ago when I first learnt to crochet, using some lovely Rowan Hand Knit cotton. I intended to make a blanket with alternating black- and white- bordered squares. I made 10. I got it out again last week and planned to make the top and 2 sides of the footstool in black-bordered squares and the other two sides in white. I have no black yarn left and only a little white. New plan!
I decided a cushion cover was in order, because obviously I vitally need another cushion on the sofa... we hate sitting on them and throw them on the chairs where there is a big pile! I plan to just slot this on over an existing plain blue cover. I started crocheting. But which hook? As you can see, I made squares of many sizes. The 4mm hook produced squares that were too big, and the 3.5mm hook...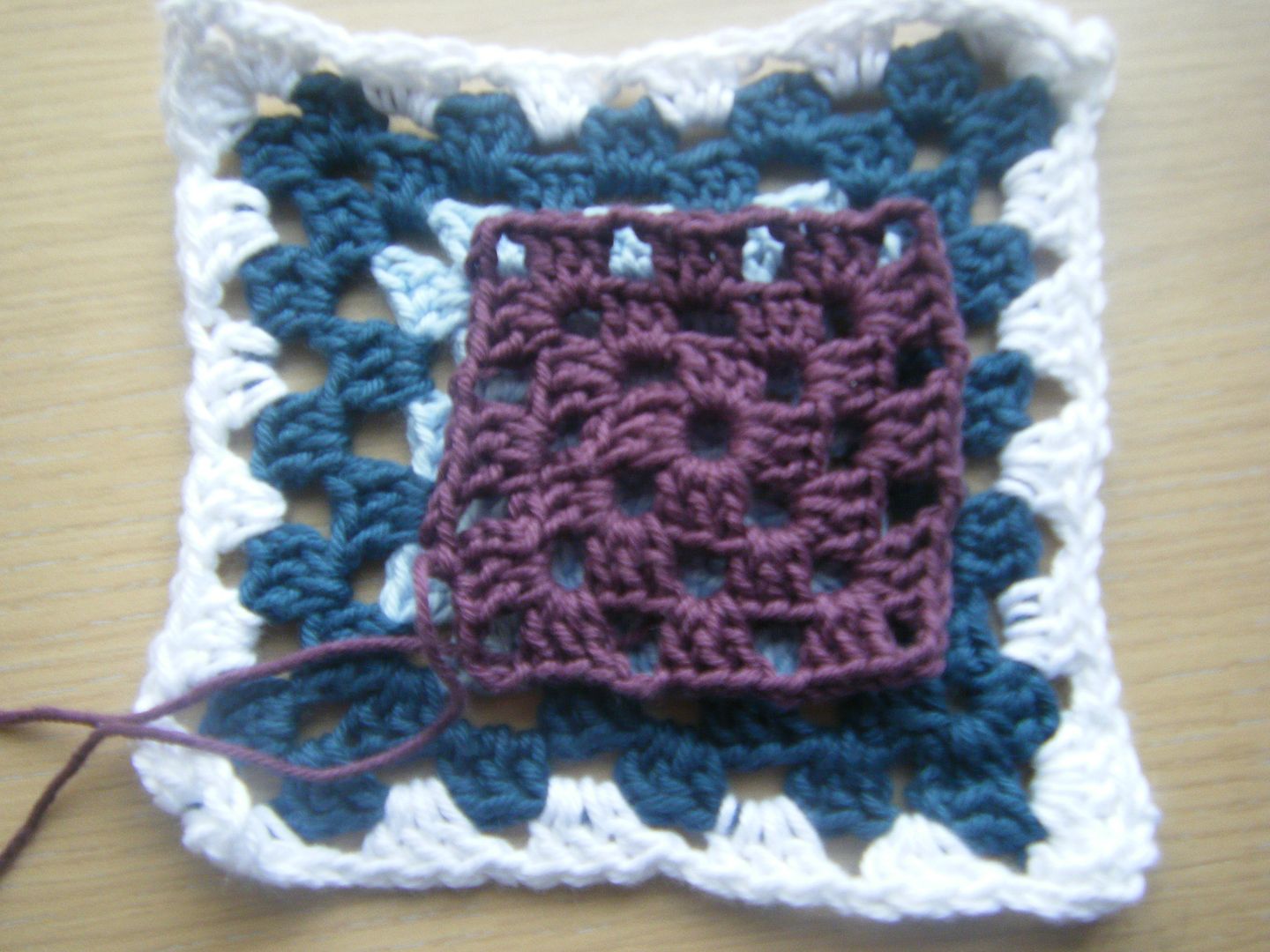 Too small! It was clearly a question of tension so I went back to the 4mm hook and tried to crochet a bit more tightly.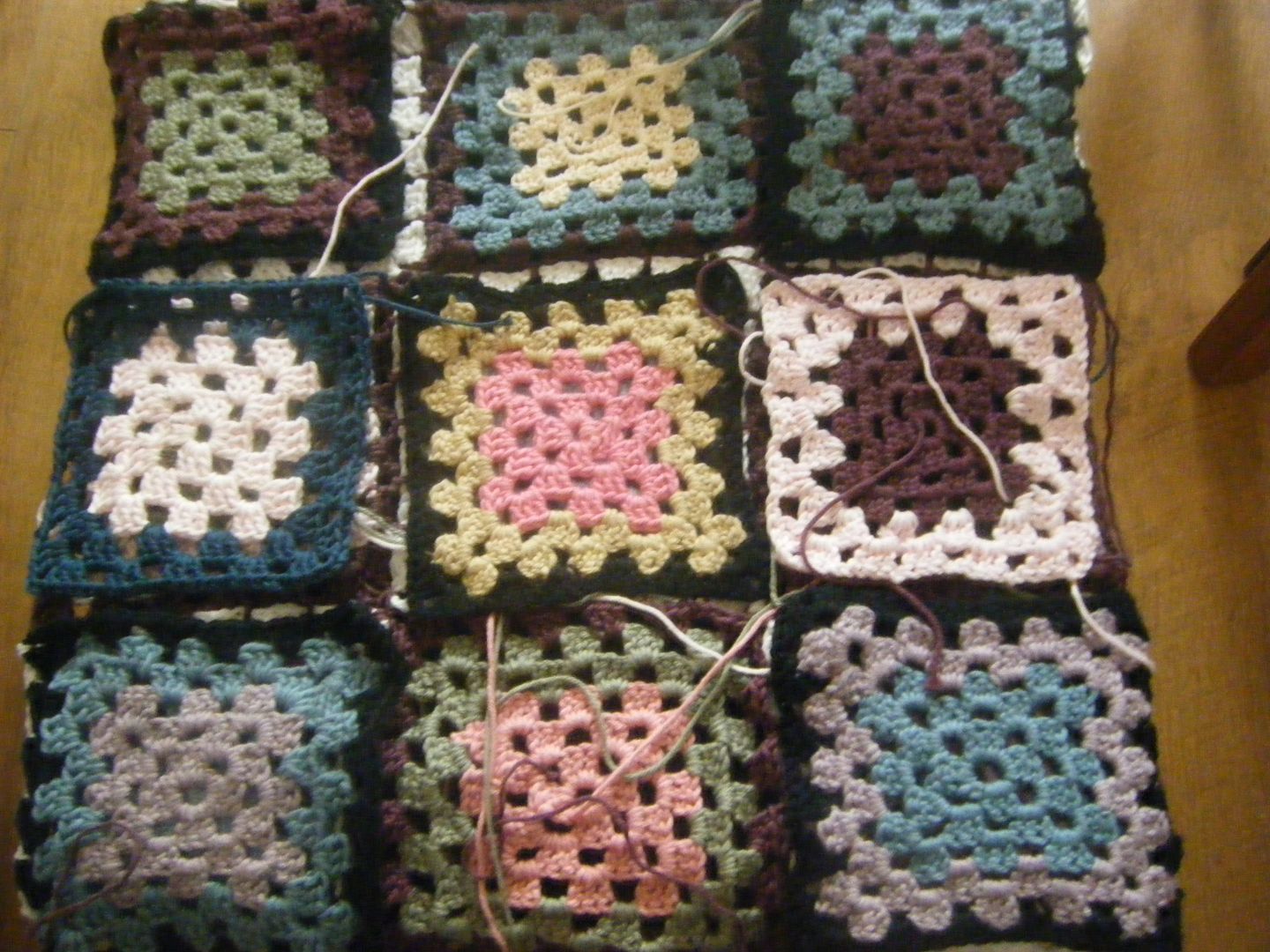 Two more squares to go and I can finish joining them and sewing up the sides...