That title popped into my head and I know it's a reference to something British in my childhood but have no idea what... answers on a postcard.
This time last year (I would never have guessed it was that long ago!) I made a circular brick stitch necklace in a craft class. One of my colleagues borrowed it for the Christmas party and I made her these earrings to go with it, promising her a necklace after Christmas. I forgot.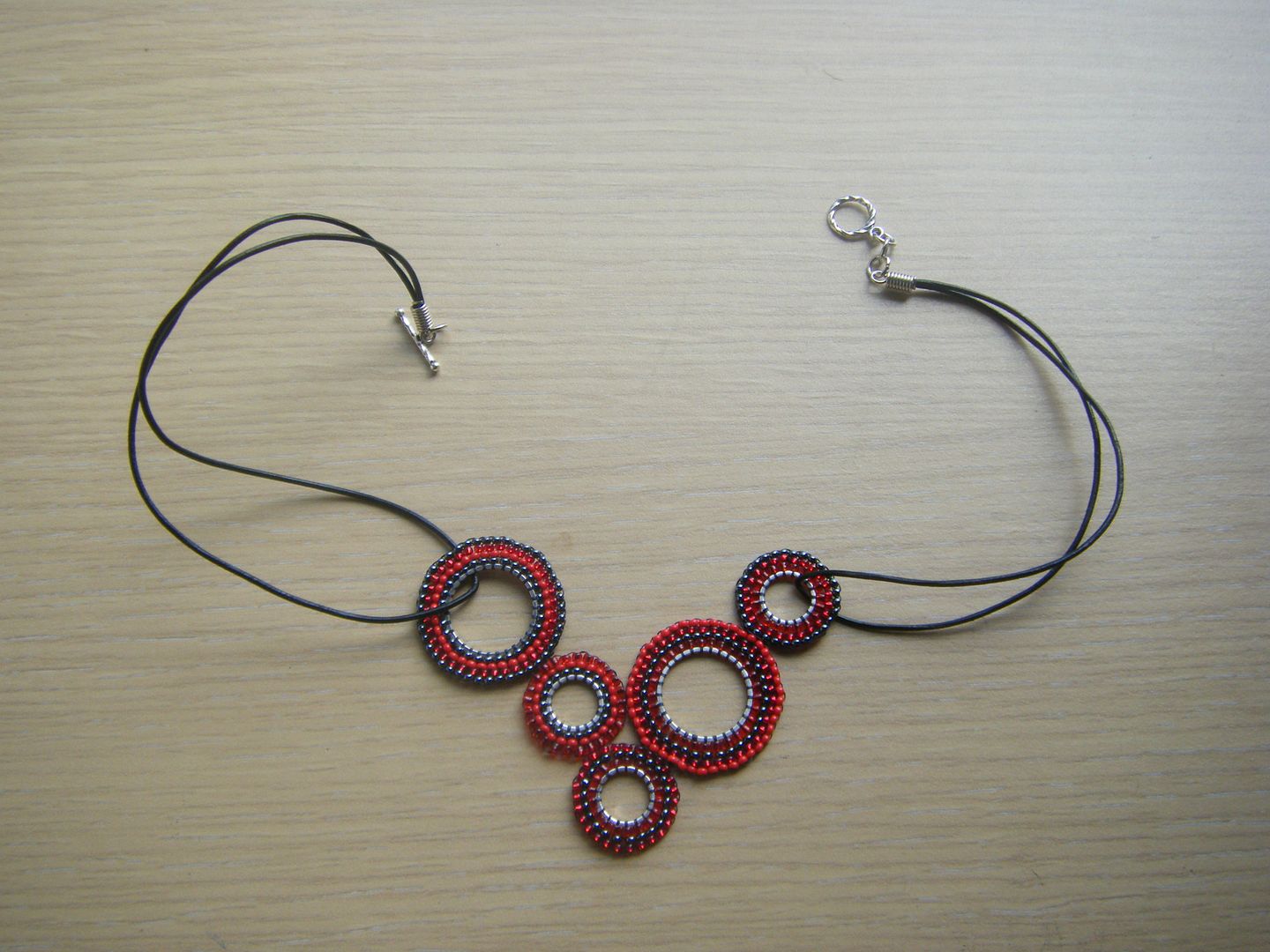 She reminded me on Friday so on Friday night I sat down and made her one. I thought it would take days but it didn't. I seem to have absolutely no perception of time whatsoever!
The original necklace was on a non-silver chain and she said it marked her neck, so I had to come up with an alternative. I was going to go with silver chain, but she asked for cord. I've used leather cord here but I'm not sure I like it. I'm going to take it into her tomorrow and ask her what she thinks as I can easily change it.
The ends of the cord are finished with these coil-type-thingies, I think I can cut the bottom one off, the one that's crushed against the cord to keep it in place, but if not, I'll just cut the cord.
What do you think?