I'm not sure if the title of the post refers to me, or to today's offering. A little of both perhaps...
Remember I showed you some granny squares last week? They were #3 on El Listo Gigantico, cotton granny squares, originally meant to be a blanket, then a footstool, but ended up a cushion. A saggy and baggy cushion.
The original blankets was going to be made of these 3 colour grannies with all the outer rounds in black or white. I didn't have enough black or white, so the 5 black ones I'd made were joined by lilac-outered squares (I'm doing well with made up words today)...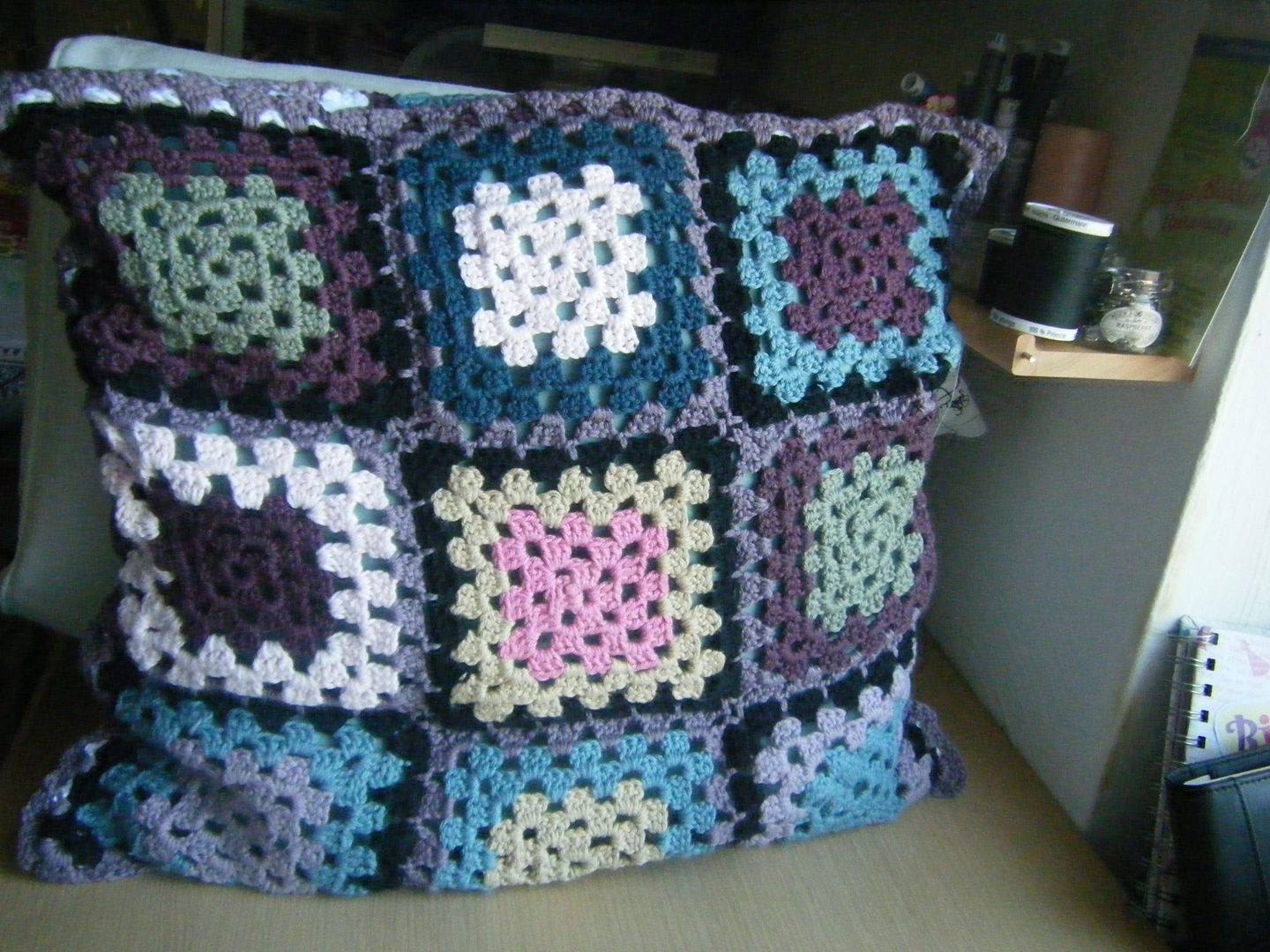 (See, still baggy and saggy when propped against my sewing machine)
And the white ones were joined by aubergine-coloured-outered squares. I didn't make the word "aubergine" up, it's British English for "eggplant". Wonder what it's called in Oz?
I stuffed one of my existing cushions in there, one with a blue cover that matches the curtains, and crocheted the gap up. I added an outer granny border, held it up, discovered it was baggy, chucked it on the sofa and sat on it. That'll teach you cushion, I'm going to sit on you.