I completely failed to do May's block for the And Sew On BOM hosted and designed by the lovely Kristy at Quiet Play, but I did manage to do June. I will have to come back to May later, in fact, I started piecing it at the weekend but my sewing time was very limited so I didn't get it done.
But anyway, this is May's block - A Stitch In Time.
I didn't really have any disasters with this one. It doesn't line up very well at the end but I think it just needs a trim. I also think my hexies are squashed and I'm starting to think my printer resized the templates.
The tea-cup in the pattern has a stripe across it, but I thought this piece of Bliss was reminiscent of my favourite Cath Kidstone mugs - they're the size of a mug and a half and so I have 8 of them!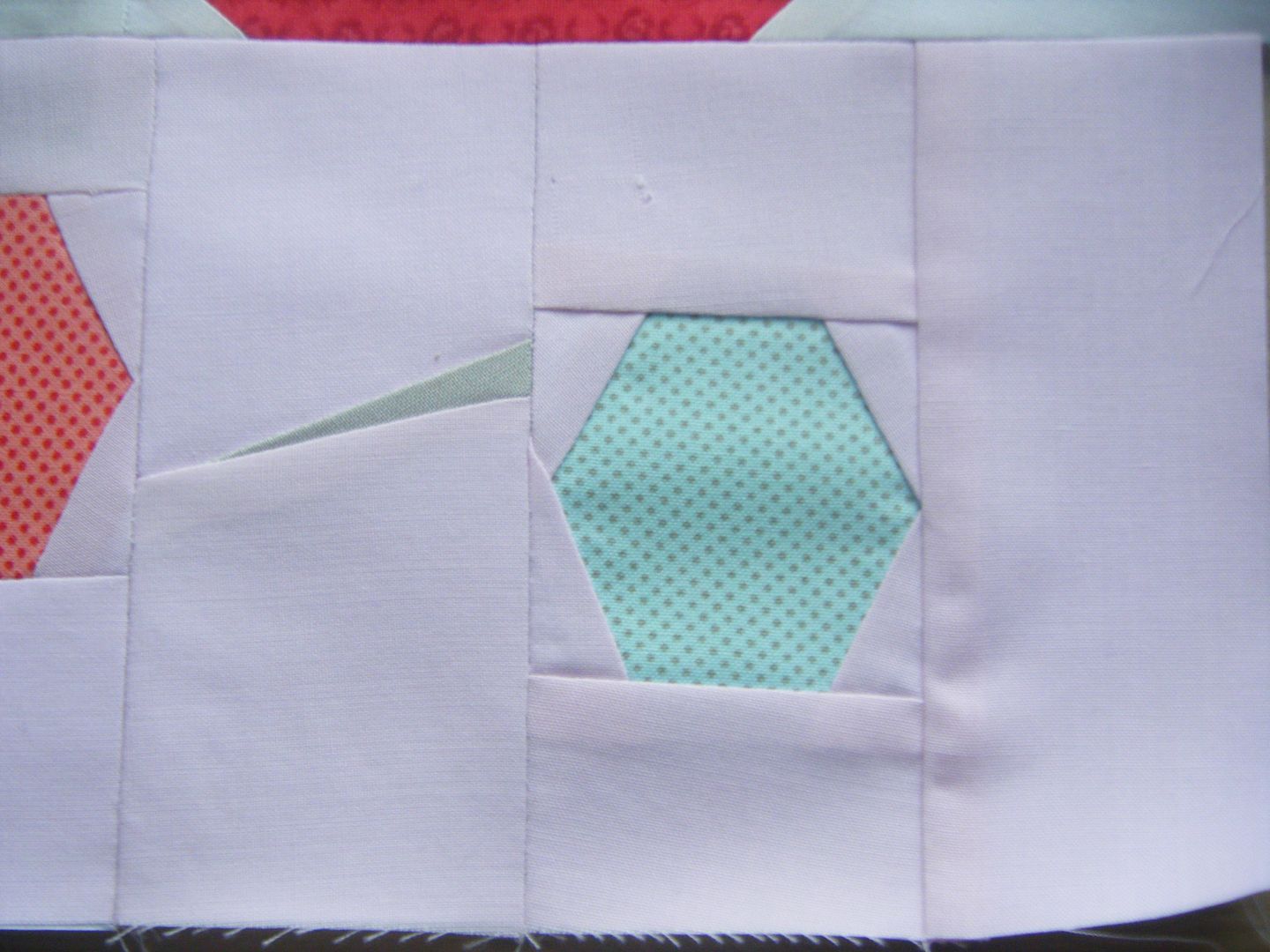 I stuck to dotty fabric for the hexies, thinking it would be easier to piece, they still didn't line up great, but I don't think anyone will be inspecting this!



I'm really enjoying this BOM. Kristy, Derek says thanks!




Related posts
block 1 - Measure Twice
block 2 - disaster
block 2 - You little ripper