Good morning ladies, how was your weekend? Today's post is about something I made a weekend ago, I had quite a few subjects for posts and knew that I'd have less time to make stuff in July, so held some things back. I prefer just having one subject per post rather than mixing things up. Is that boring?
Whilst feeling slightly panicky about the length of my WIP list, I decided to start making some bits for my holiday next month. I used to have the best back pack ever. It was very simple, a draw string bag with the drawstring doubling as the handles. I bought it in a shop in Poland when I lived in Warsaw and so it said "Troll" on it. That was the name of the shop, as far as I know, it's not a Polish word. There were some shops with amusing names and one with a very rude name. I won't repeat it here.
Anyway, aforementioned bag accompanied me everywhere. To the school to teach, to friend's houses and out clubbing containing smuggled bottles of vodka! Yes, I was young once. A long time ago. This perfect bag was stolen in Barcelona during my second out of three muggings. I mourned it for a long time.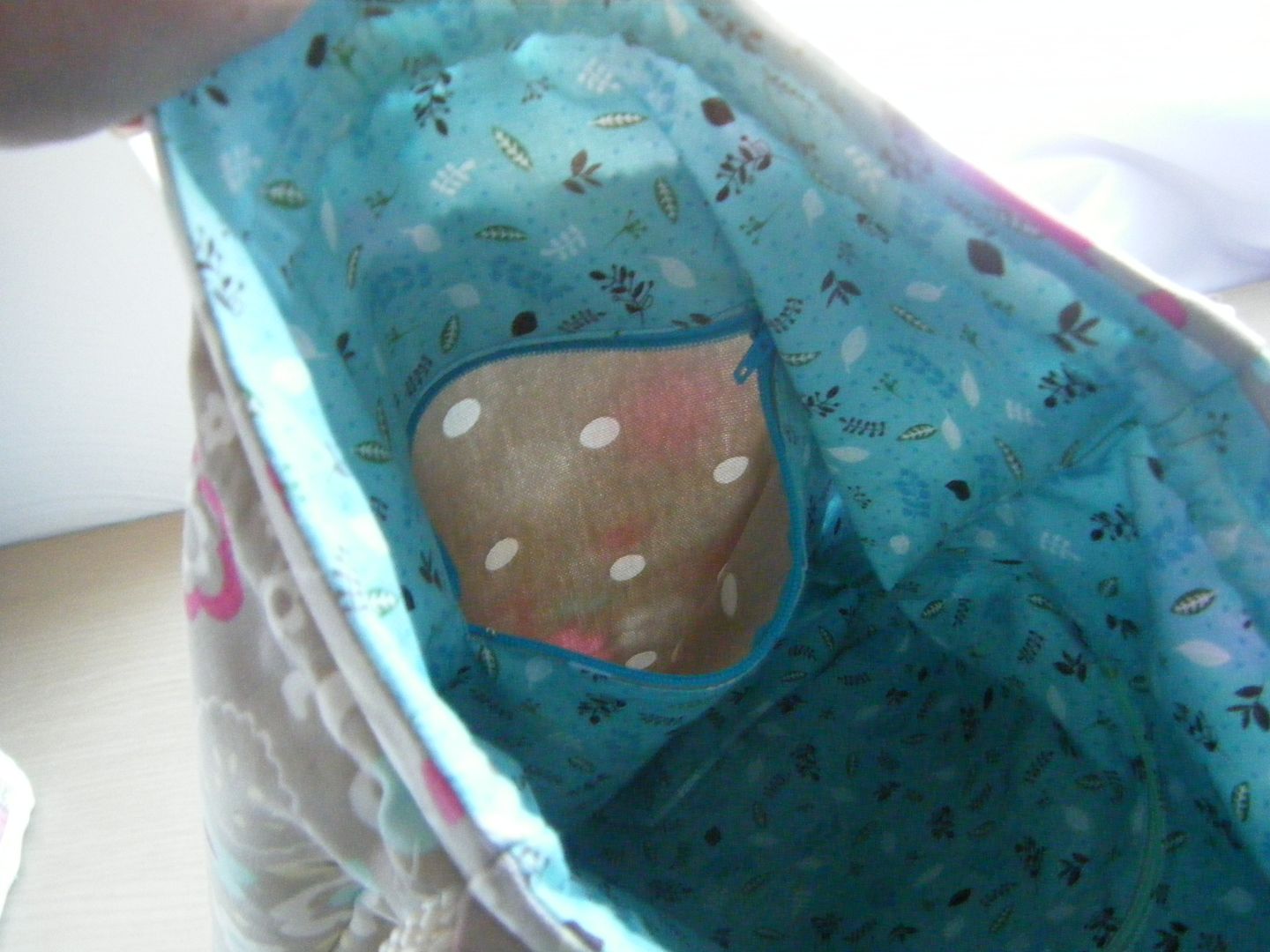 I searched for years for a bag like that, but never found one I liked. It was only a few weeks ago that I realised I could make one. I thought it would be perfect for a beach holiday. Just to be clear, my beach holiday will involve NO lying on the beach. Apart from the fact it's to Devon, which is in England, which does NOT do beach weather, I have to wear factor 30+ sun cream and I still burn. I've never had a tan in my life and I'm often mistaken for a milk bottle. An accidental 10 minutes in the sun last week lead people to look at me in horror and ask what was wrong with my arms due to the odd purpley/red mottled effect the sun gives them. The holiday will involve walks on the beach though, either whilst Mr CA and Junior CA are body boarding, or in the evenings, and a "normal" handbag is annoying.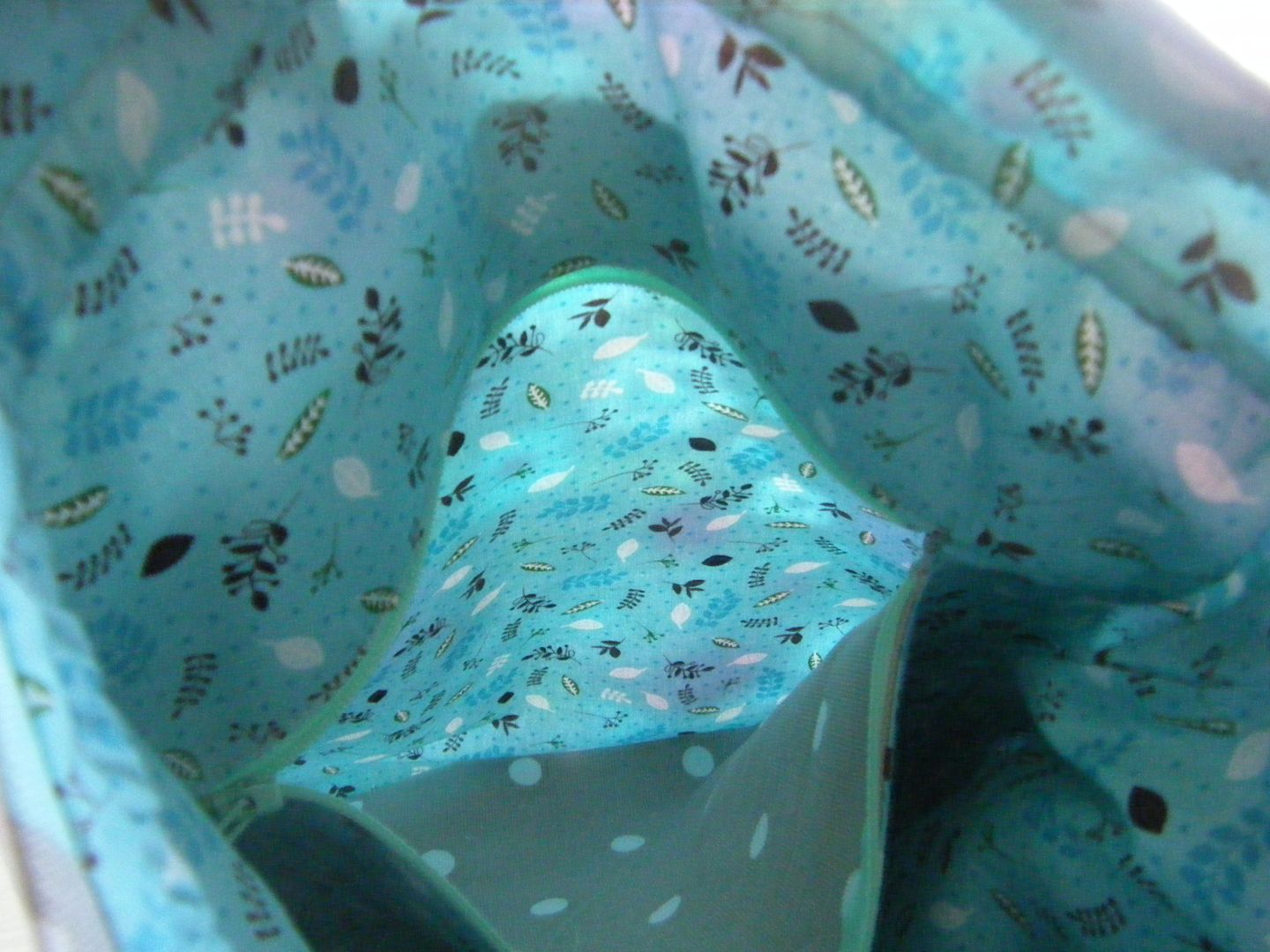 Eagle eyed readers will notice it matches my Weekender Bag. I am such a classy lady. The lining is this lovely print that I bought from Abakhan at the NEC and I originally planned to make the bag in it, until I remembered my Coats & Clarke surplus. It's home decor weight so it's more hard wearing, and I added some medium interfacing too.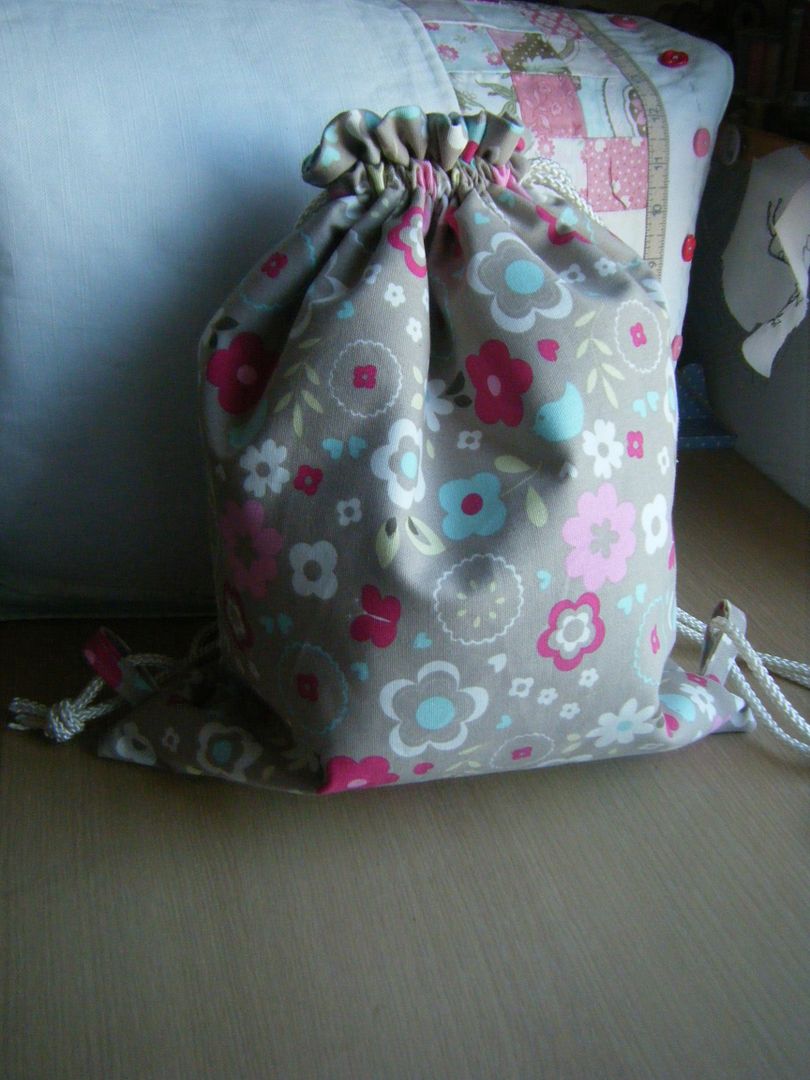 I made the pattern up as I went along. The handles are formed by threading some rope (from B&Q after a fruitless visit to Hobbycraft intending to buy their thickest piping cord. Piping cord just doesn't come that thick. This is 8mm rope) through tabs sewn into the side seams. I didn't want to risk sewing the rope directly into the seams as it's very chunky.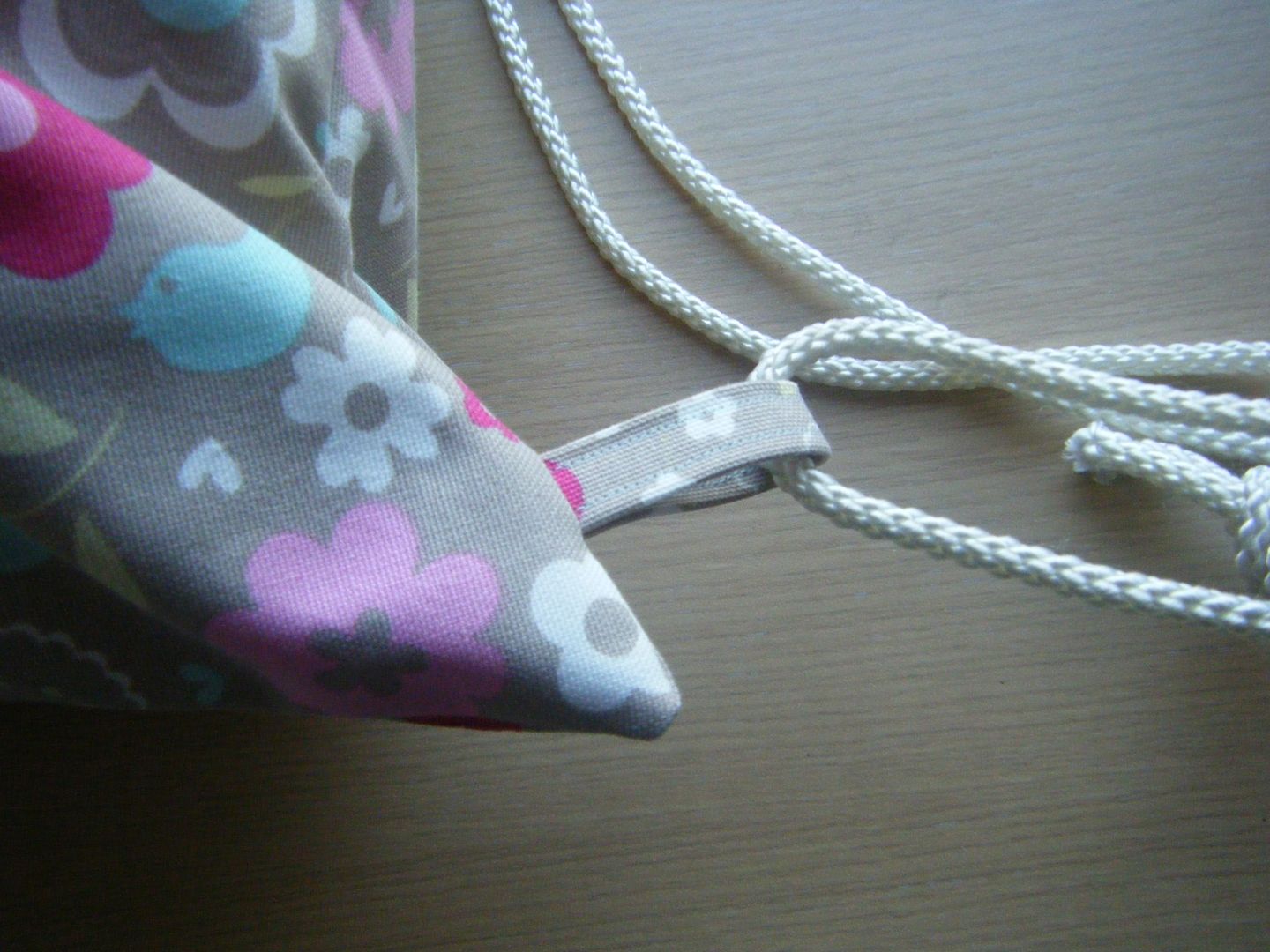 I added 2 zip pockets, one in each size of the lining, one for my phone and the other for my huge variety of migraine/headache pills anything else small that I don't want to risk losing.
This style of bag is perfect if you are a tourist somewhere. Not only does it free up your hands, it would be very hard for someone to slip a hand into your bag as it's tight at the top. Opening the bag involves taking it off and pulling the top open, meaning the handles are too short for you to wear - there's no way anyone could attempt to open it to steal something.
I love it. I'm going to show it to my mum to see if she wants one too, if she does would anyone be interested in a tutorial or is it just too basic for that?