I made a pledge to myself a few months ago to buy one handmade item a month. And then... I forgot! Last week on holiday we visited Lynmouth and Lynton for a day out and came across the Lyn Valley Craft Centre. It was full of the work of various artistes and artisans and I couldn't resist one of the necklaces I came across.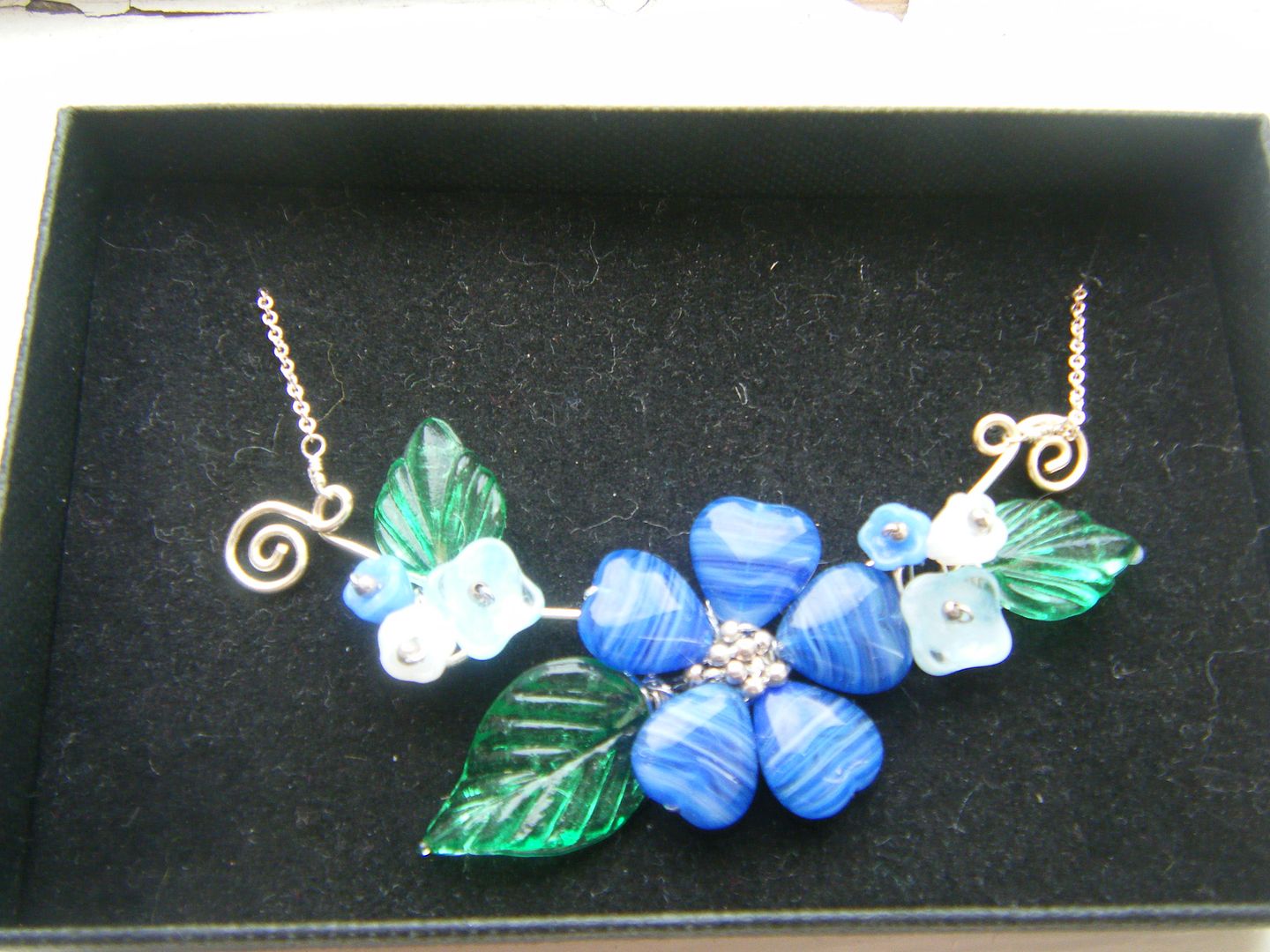 Isn't it gorgeous? It was made by Dancing Dragonflies, that's a link to her Folksy shop.
I must remember to buy handmade more often!