You were supposed to sing the title to the tune of London Bridge is Falling Down - did you get that? So I mentioned we'd been on holiday, we went down to Devon with my family and had a lovely, sunny week. The same week, the builders started work on our tumbling down house. This is what I got back to...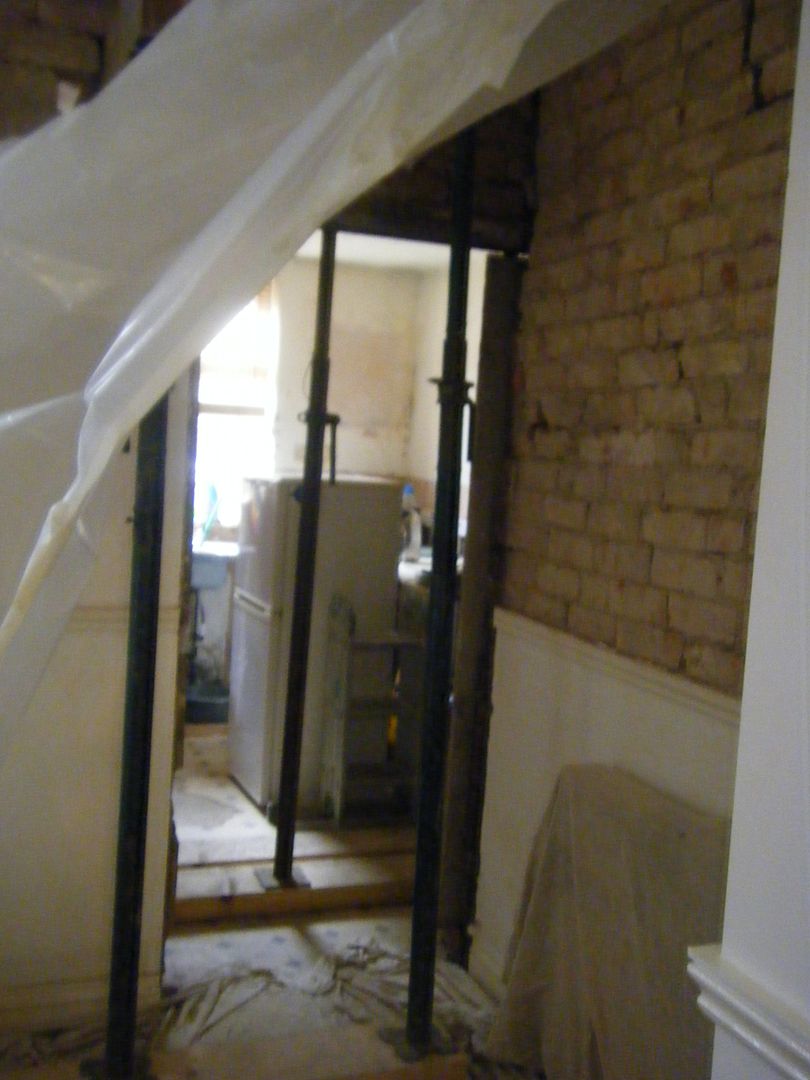 That's the view from the dining room to the kitchen. That's the wall we knew was falling down. When work began, we also discovered the wall between the dining room and the cellar is falling down. Check out this crack.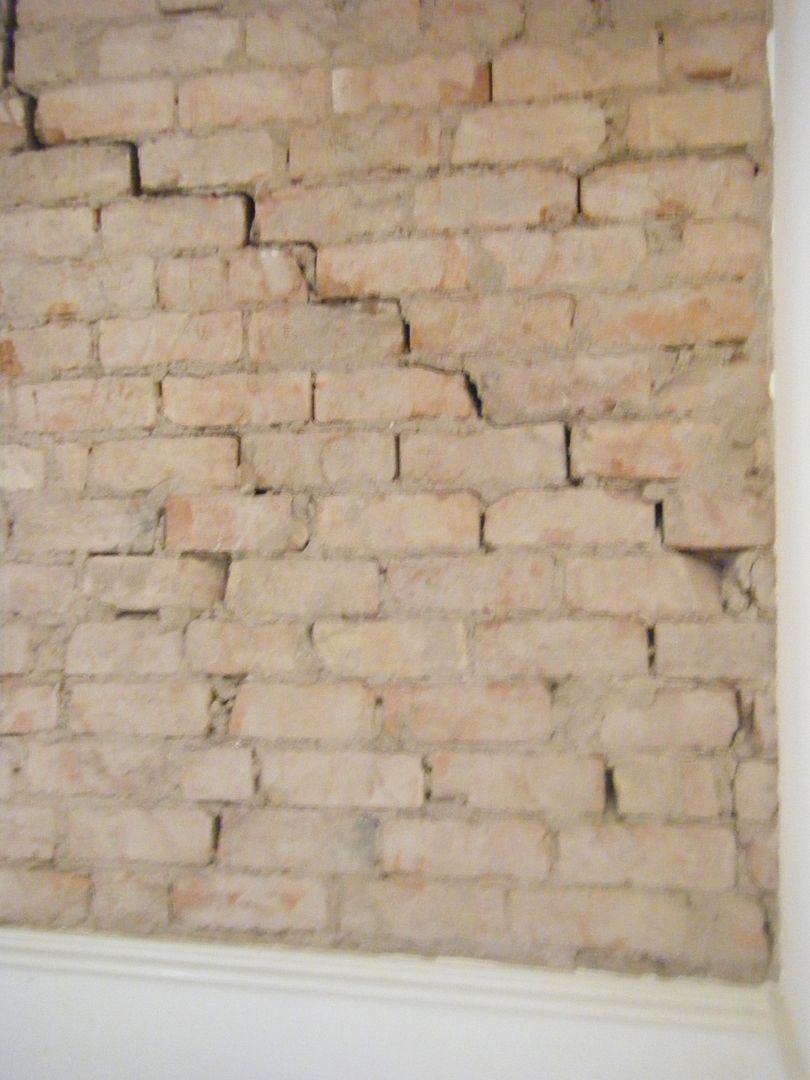 Here we're looking from the kitchen into the dining room to the right and the cellar to the left. They were going to replace both lintels, but the lintel goes all the way through to next door - not normal! Instead, they're going to brick up the entrance to the cellar and make the doorway from the dining room (where the crack above is) as that wall has to come down now anyway.
Those big metal poles and beams of wood are holding up the house... quite scary as we have to edge past them to get to the kitchen (not that we have much of a kitchen, but the temporary sink and the fridge are still in there), Mr CA has cut himself on one of them already.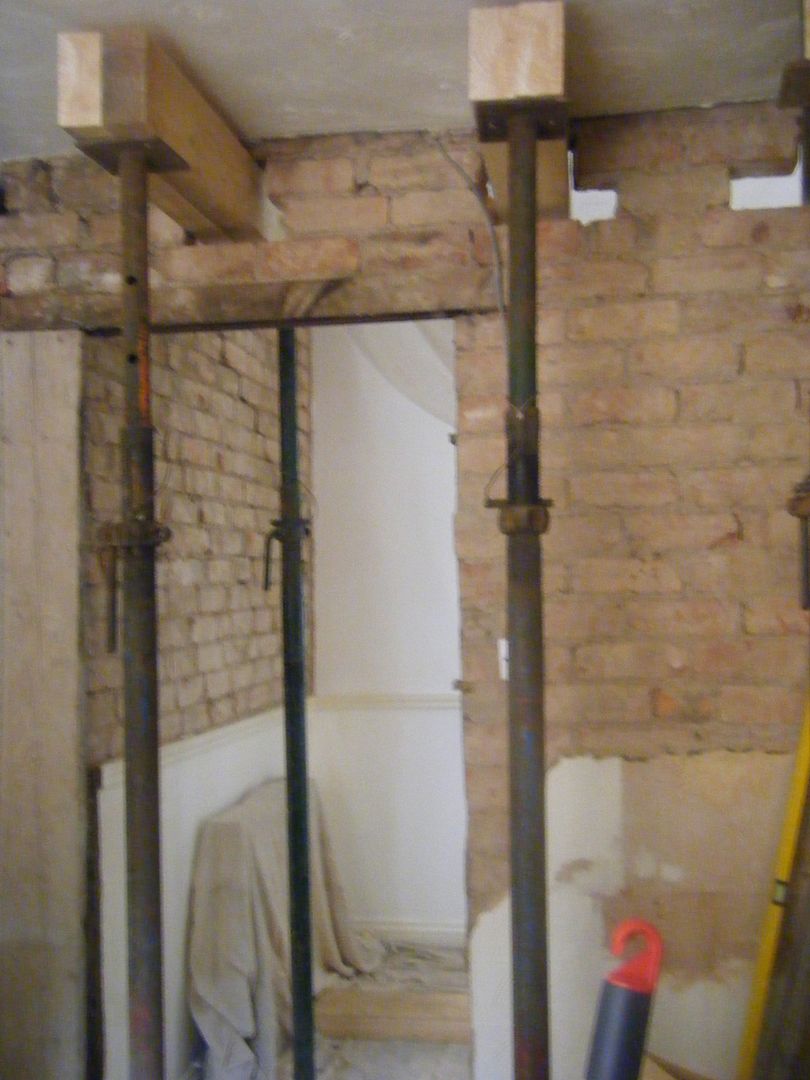 This is the first floor landing, through that door is the bathroom. As you can see they've taken all the plaster off, added wire mesh and great big metal brackets to hold the walls and floors together.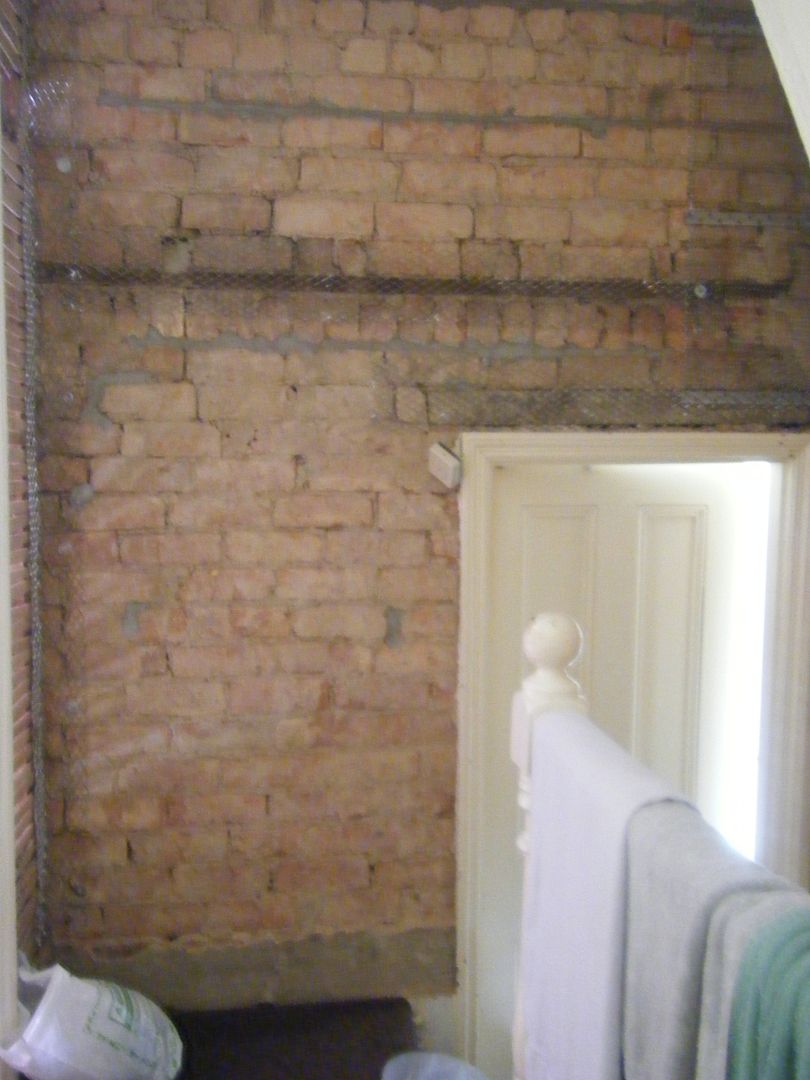 This is the top floor. That slat wall is an old-fashioned stud wall! Again, it's all had steel added to hold it in place.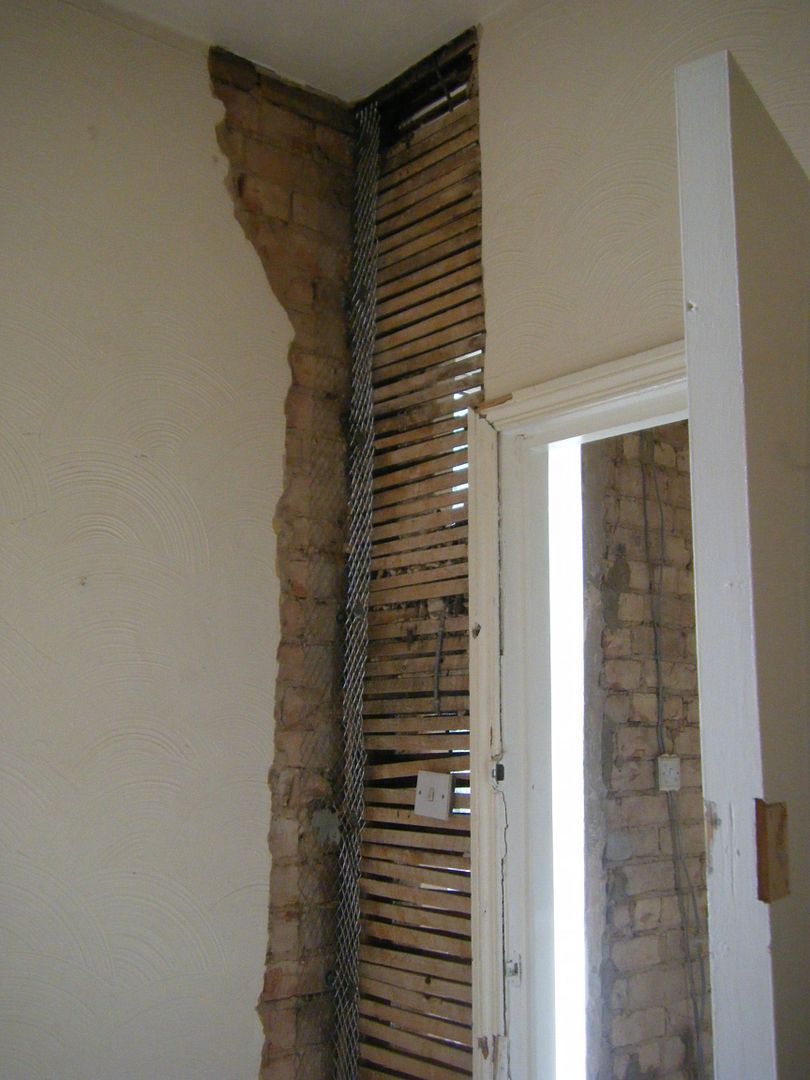 There are also random patches that have been steel-meshed.
I couldn't get a picture of the top floor landing, but it's the same as the one below, with the addition of a bird's nest above the window!
We've been to the beach so there is sand everywhere, with the added bonus of brick dust everywhere, and I mean EVERYWHERE ... How does that stuff get in your EARS??