I've been chain mailling again. Same pattern as I've done in the past here, here and here. I know, I need to branch out!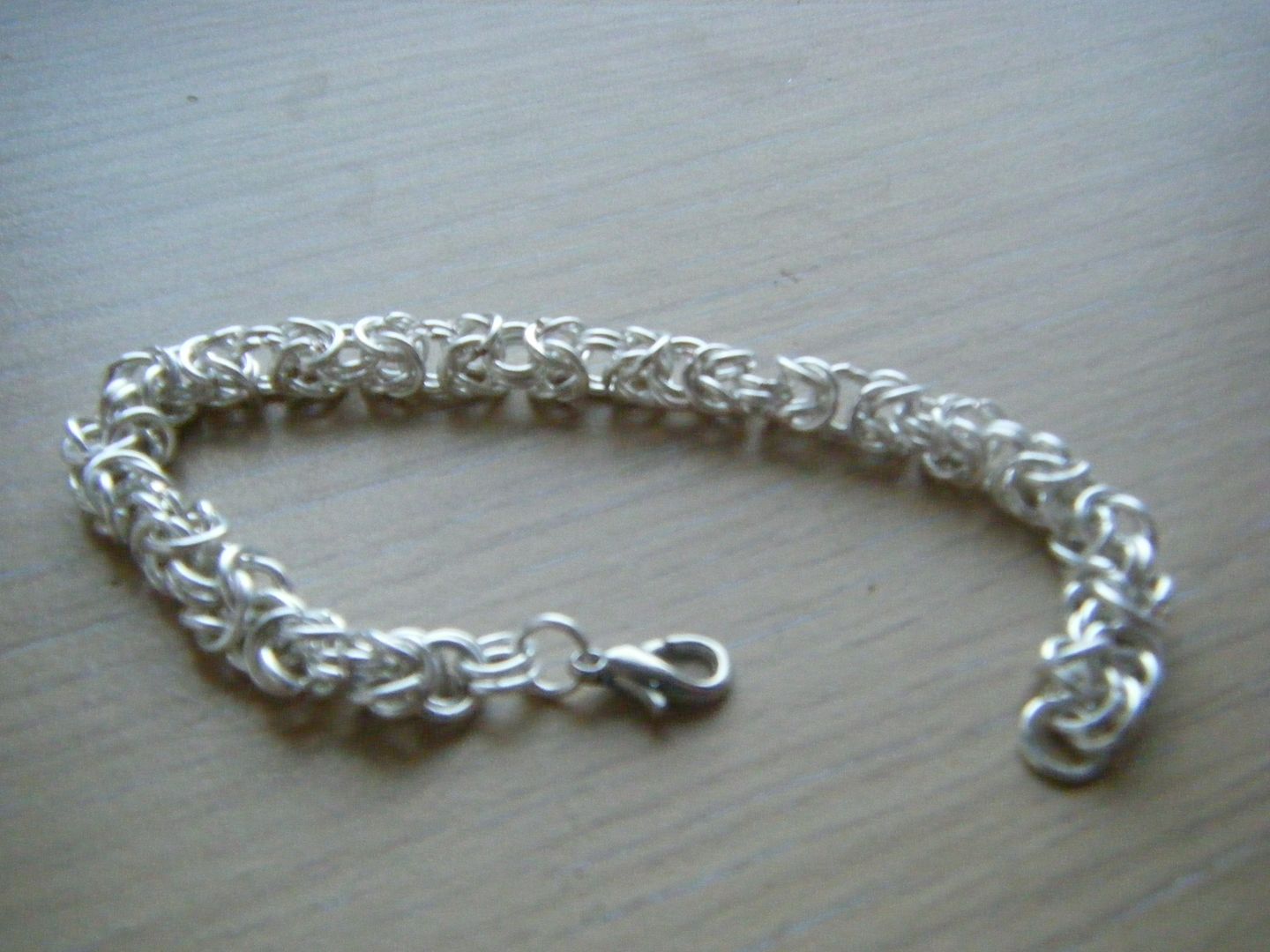 This silver one was made for a lovely friend/stalker for her birthday. She's 52 now, don't let her try to tell you otherwise.
The photo above shows the new bracelet (on top) with my bracelet that I've been wearing a lot. See the difference? I must have very grimy skin.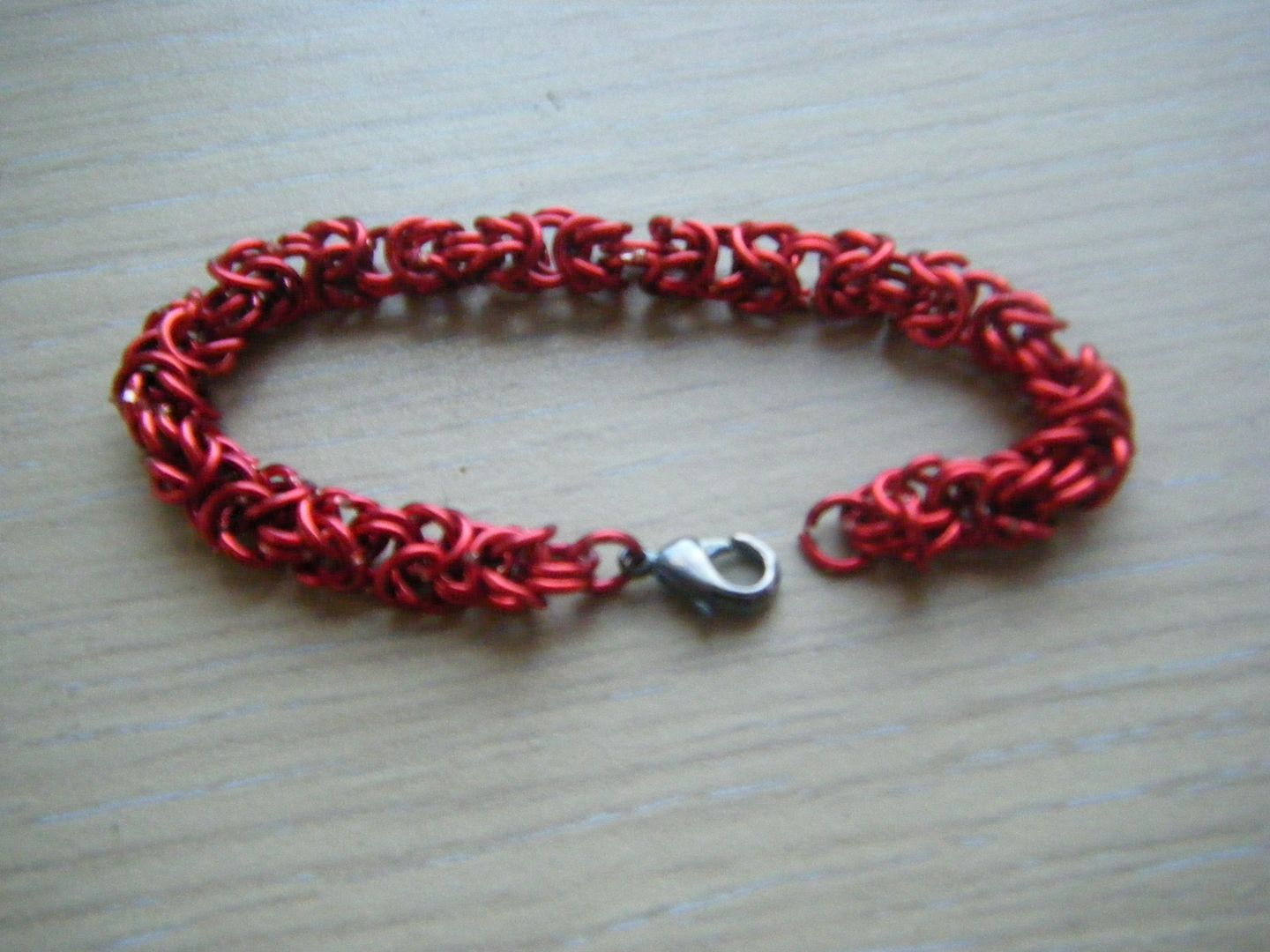 While I had the Gizmo out, I thought I might as well whip up a red one for me. Such a shame I don't have any matching lobster clasps.