I had a little kit for a cross stitch which came with a 3" plastic hoop for framing. I didn't much like the project so had a quick look in my books for a different design. I found one in Picture It in Counted Beadwork. This little fella is made from size 11 seed beads. The book said to use Mill Hill beads but I had Mikiyaji and they seemed to work just fine. I've never done counted beadwork before, but it was simple. I used 14 count Aida to go with the size 11 beads and it was simply a case of doing a half cross and threading on a bead.
Yes, I know, that hoop is not plastic, it's felt. I didn't like this design in the hoop, not sure why. Rooting through my drawers (of the chest-of-variety, I don't keep craft supplies in my (UK) pants) I found this felt frame that must have been free with a magazine.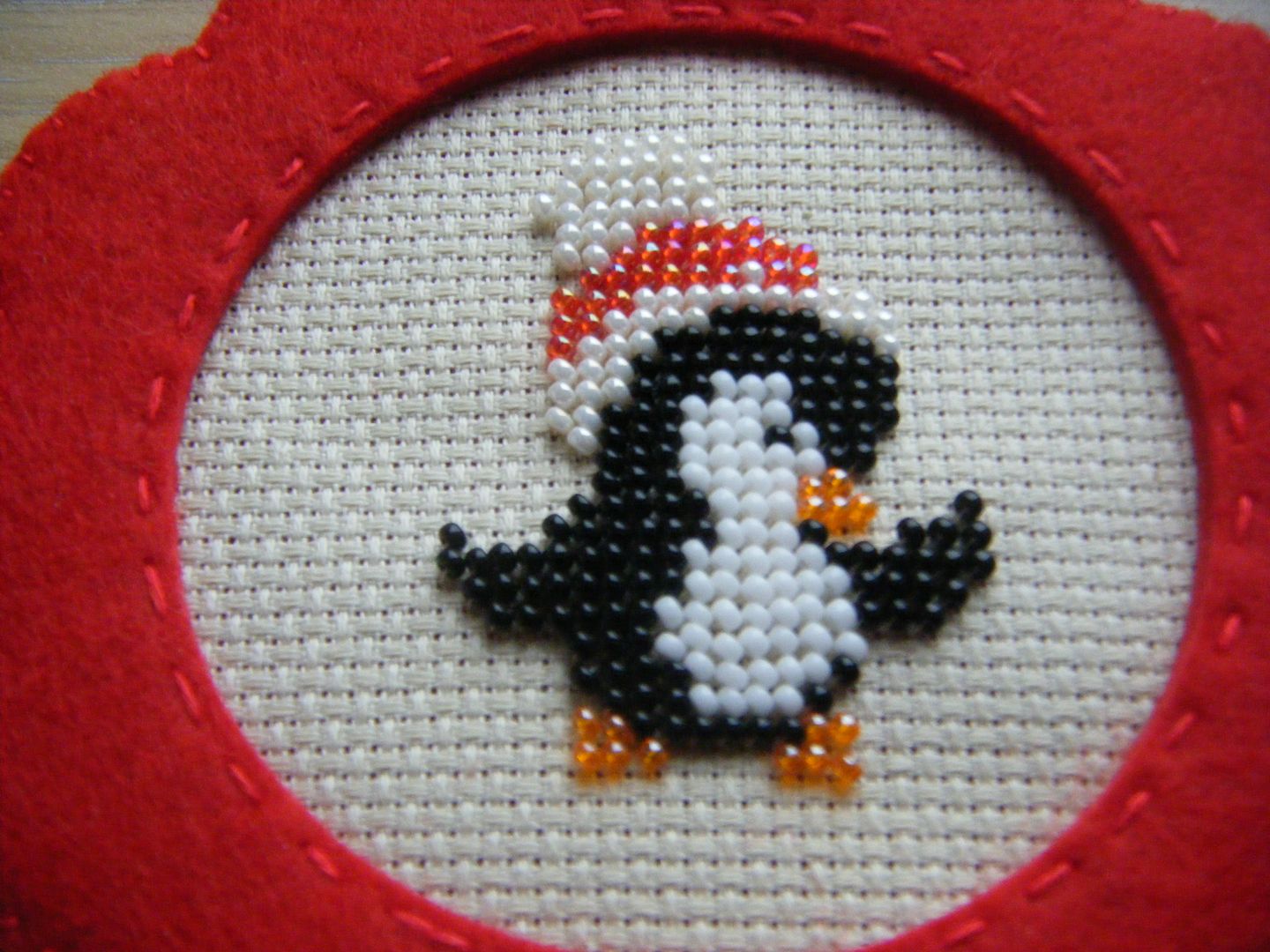 Mr Penguin looks quite happy to be in it. I did a running stitch round the circle and then blanket stitched round the edge. It took forever. Well, about an hour.
I wasn't watching my stitches on the back, but I think they blend in well enough.
Sick of Christmas decorations yet? Tough...