I was a very lucky crafter this Christmas, I got a lot of craft books, a couple of kits and a set for starting to make metal jewellery! Now I'm just waiting for my order of copper to arrive... I'm not going to bore you with all that, but I am going to show you what my lovely bloggy friends sent me.
Sandra sent me this cute little purse and an apron that was far too small for and had the letter "J" appliqued on it... Whilst Sandra learns to spell ( ;0) ) I gave it to my lovely nephew!
Jillayne sent me this wonderful stack of fabrics, including fabrics to go with the pattern she sent. How lovely is that pattern?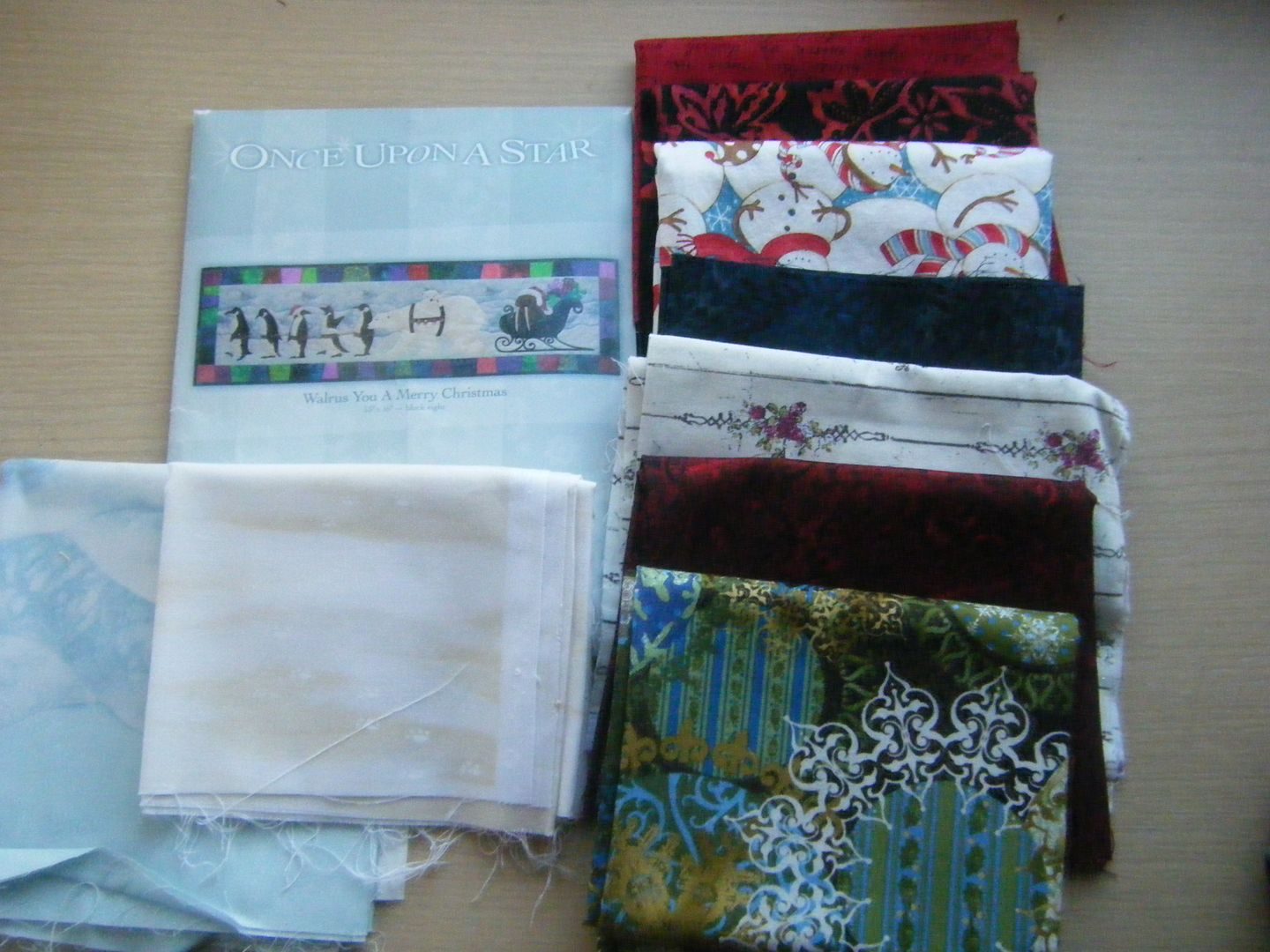 Samantha sent me a fab Christmas pressie, check this out:
I stole that picture from her blog (thanks Samantha!) as I'm crap at taking photos as you well know. You can see more photos of this awesome bag on her blog here.
Thank you ladies, you all made my days (individual days, depending on when the parcels arrived) and I appreciate your thoughtfulness very much.
I really do need to take some photos as I've got loads going on. There's been crocheting and cutting and hooking and weaving and sticking...