Between Christmas and New Year I was looking for a project, something quick and easy that didn't involve me going upstairs to my craft room to fetch anything. I chose this Round Cable bracelet kit from Beadmerchant which I bought at Harrogate.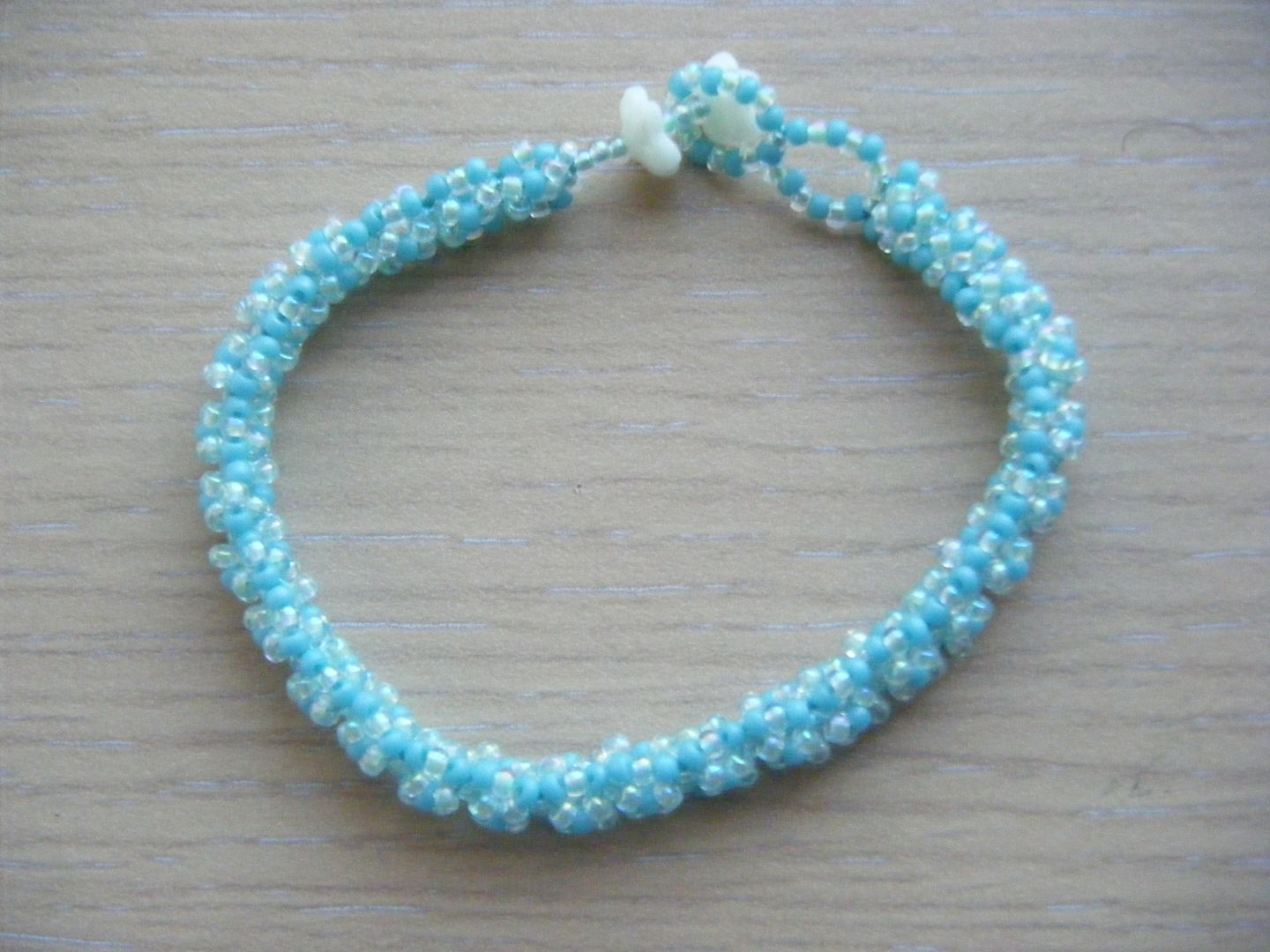 It was a great kit and the instructions were good, I'd recommend these kits. This one was a beginner's kit, but they also do intermediate and advanced. I chose it for the pattern rather than the difficulty rating as I have done some bead weaving before.
The kit included the beads (size 11s in 2 colours), a full spool of Nymo thread, the needle and the little buttons for the closure. It was quick and easy to put together and I enjoyed it. I enjoyed it so much I started the other one straight after...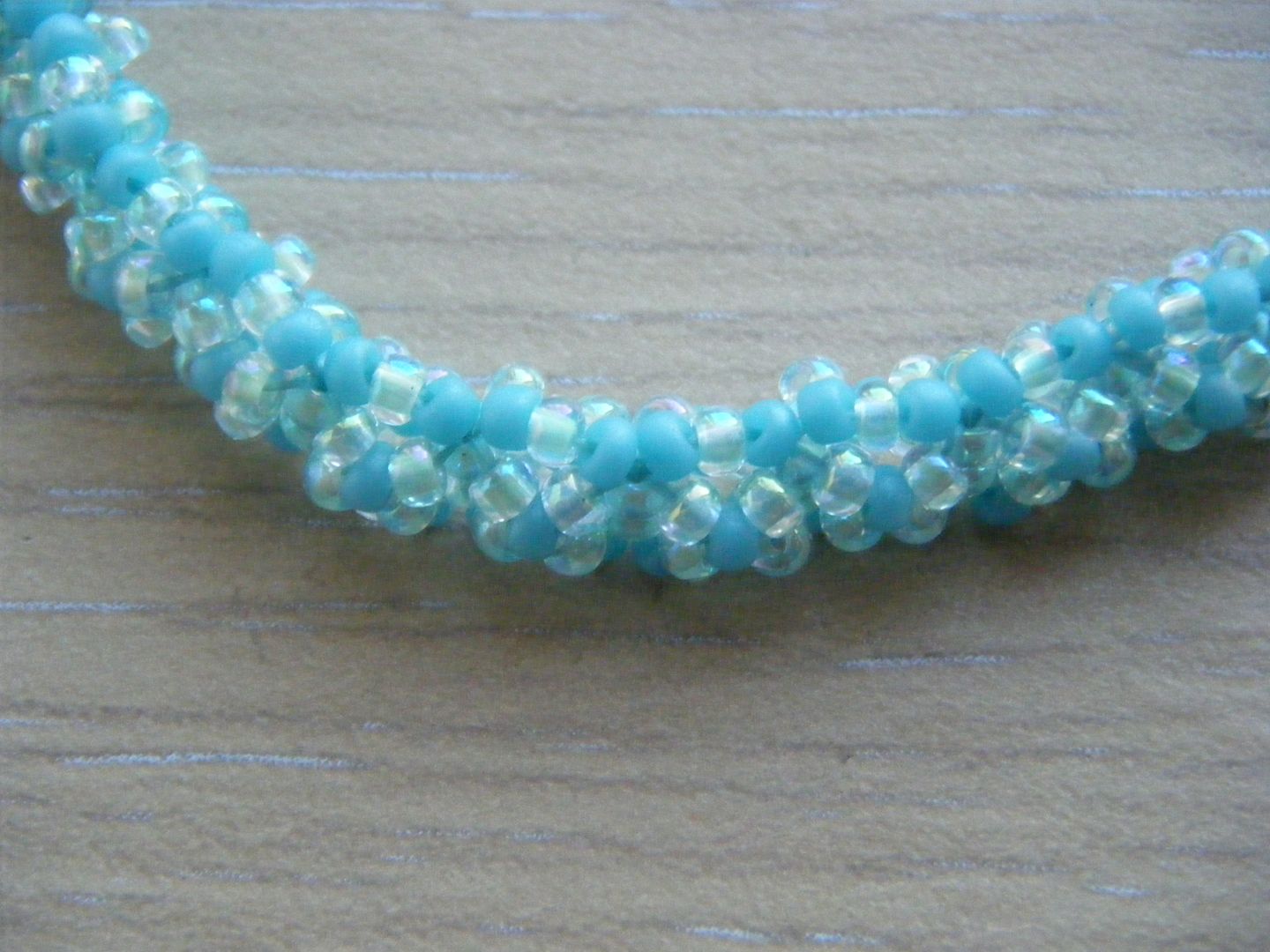 Oh, I have a new challenge - see new ridiculous, unattainable challenge at that link or on the "The List" page! It's not a challenge for 2013, it's for life and will be added to. That means I can't do percentages :0(