I put Jacob's quilt/quilt top on my list for a number of challenges this month, so I've lumped them together.
Finishing the top was my "old" for Something Old, Something New. Once again the "new" didn't get done, but I am pleased to report a success for the "old". It was also my goal for A Lovely Year of Finishes, so a double success this month!
I finished piecing the top and was hoping to get the back pieced in time for the EMMQG meeting on the 22nd February. That didn't happen.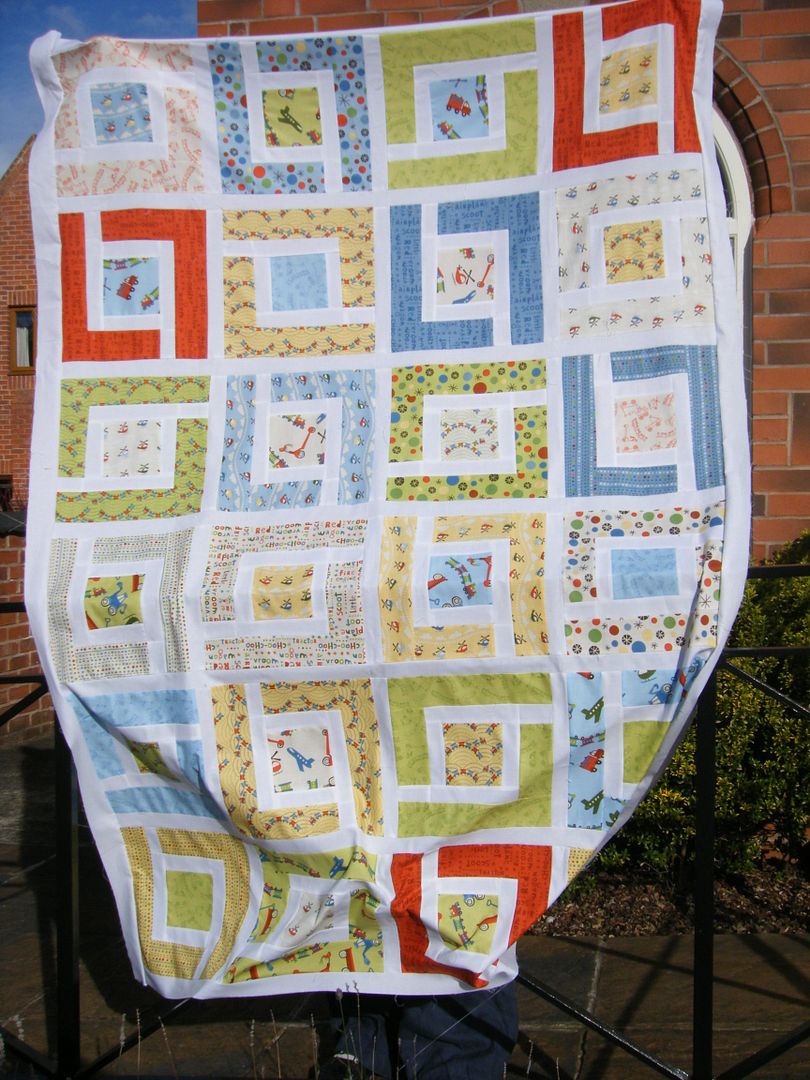 Here it is in all its glory, held up by my lovely assistant Moira. She did point out that I'd chosen the shortest member of the group to hold up a quilt top, but she's wrong, that distinction goes to me! I got the back pieced during the meeting, improv style apparently (I discovered this whilst telling them all how I don't really get improv and it scares me).
The reason for the pieced back is that when I bought the fabrics for this quilt, I bought a metre for backing. Yes, I thought that would be enough. I'd also bought a half metre for binding which is the top right piece of fabric! Pieced back it was...
I bought Kristy's Just The Type paper piecing pattern (flawless as ever!) and pieced his name for the back. I had the J and A done before the meeting, so just did the C, O and B. I actually got loads done at the meeting, besides stuffing my face with tons of biscuits, cake, cheesecake and homemade soup... oh, and cheese muffins! Not only did I get all this piecing done, I also got the quilt basted under the supervision of Kerry. No wonder I had a migraine by the time I got home after all that work (and food), though I still suspect it's an allergy to a group member (most likely Ange).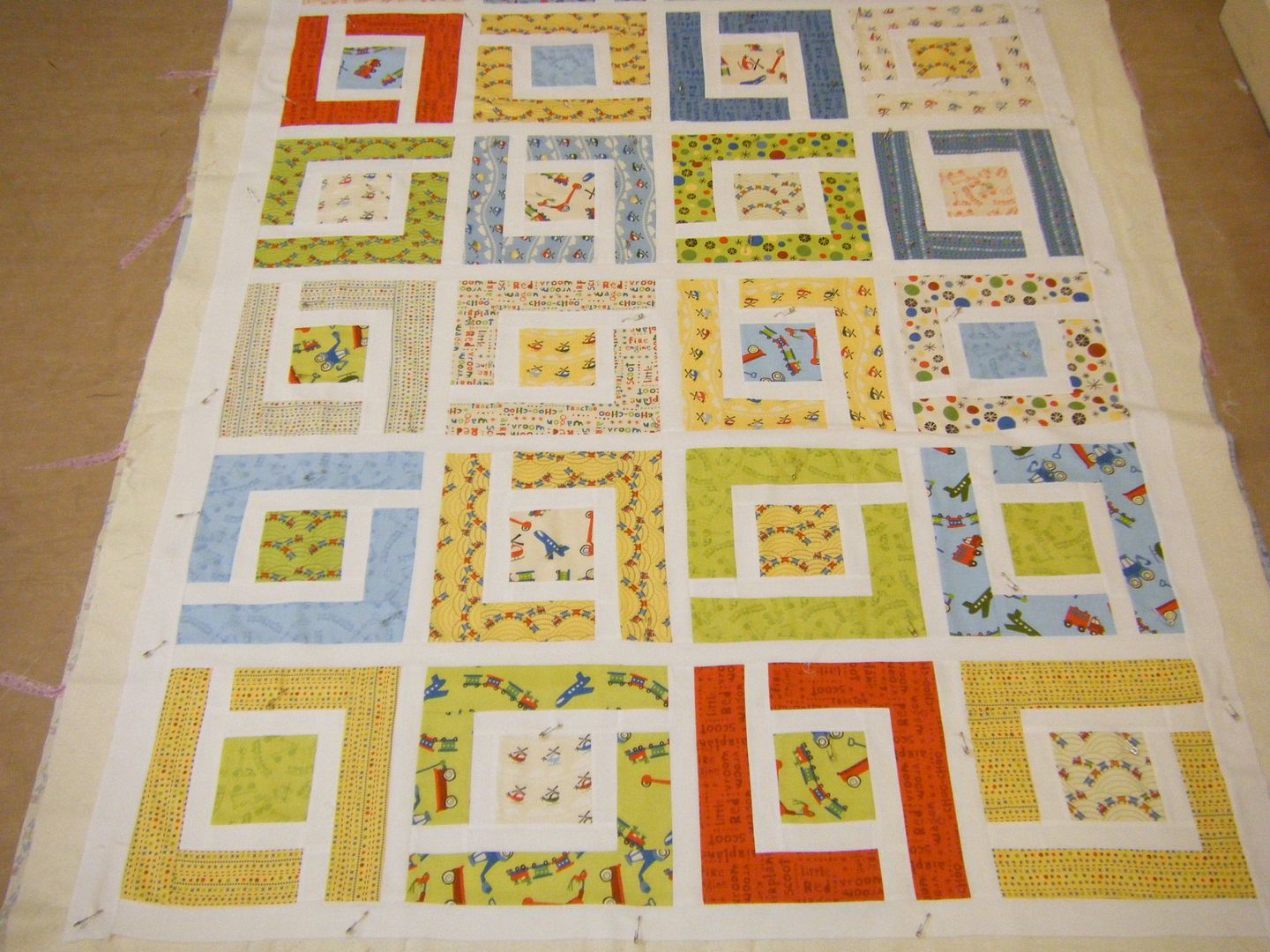 So there we go, ta-dah! This quilt also featured on my 2014 FAL list. Let's have a look how I faired on that one:
1. Restart and finish Crewel Flowers - partly there, had a bit of a blip with my "flat" leaves
2. Finish hooking my rug - erm, not so far
3. Finish Jacob's quilt - just needs quilting and binding. Just.
4. Sew chair cushions for my dining room. - no...
5. Handquilt/machine quilt my And Sew On quilt - I'm considering leaving this until I've had an FMQ lesson with Trudi as I don't want to mess it up
6. Finish the wrist warmers I'm crocheting - I can't bring myself to do this, though I curse myself every cold morning when I have to hold onto the freezing steering wheel.
7. Cross stitch the last Silhouettes picture for my dad. - Well I took it downstairs, does that count?