So, I mentioned in my last post that I'm joining in with The Smalls SAL at Stitching Lotus. I'm hoping it will motivate me to make some of the cover kits and small charts I have. There are no hard and fast rules - you can stitch what you like and you yourself decide what is small.
This was a cover kit with an old copy of Simply Homemade. I chose it as it was first in the little tub I put all my cover kits into! It will also make a lovely thank you card for Nana CA for our Christmas presents. Yes, I'm a bit late with it!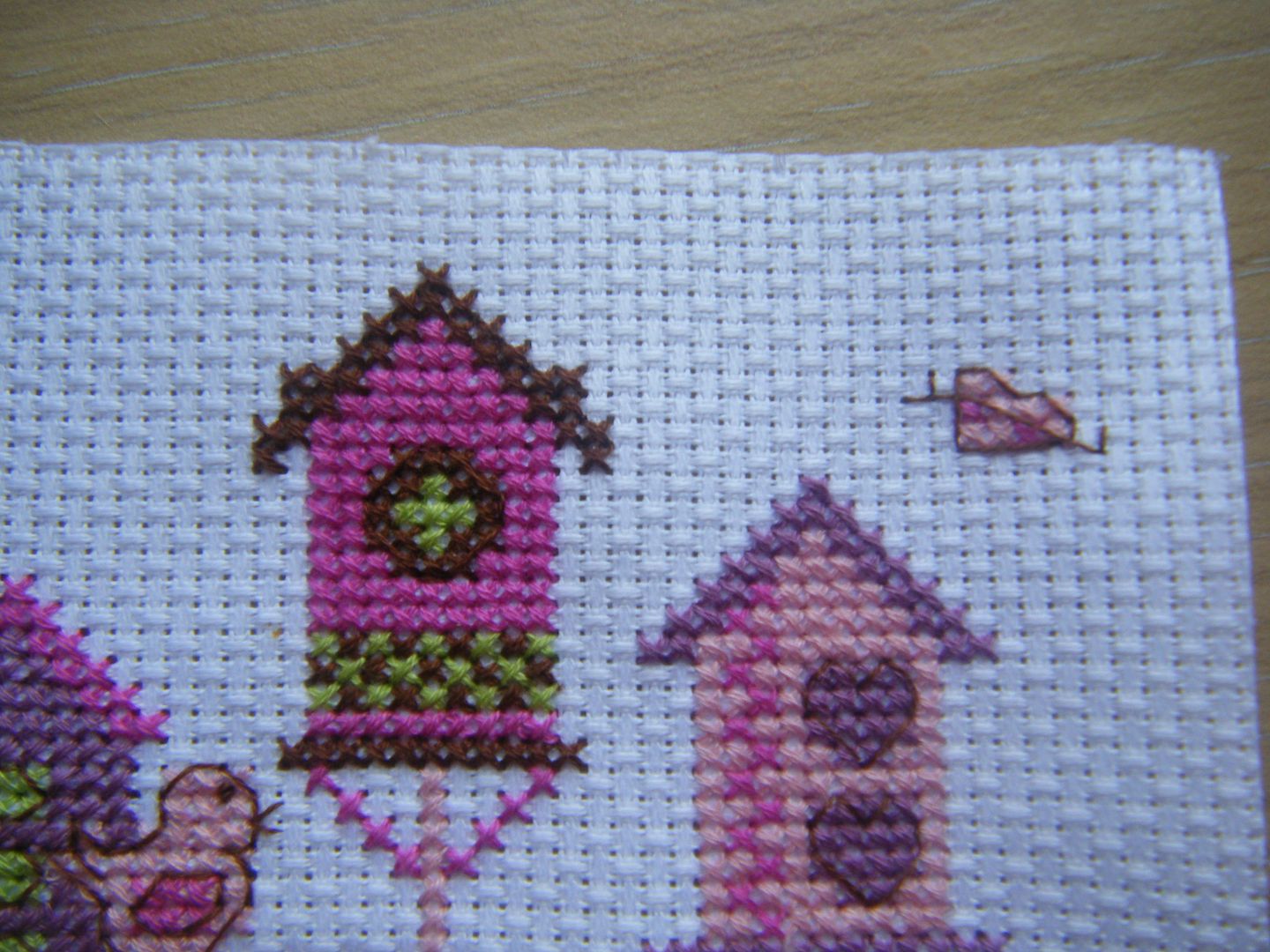 Strangely enough, there were enough threads in the kit to complete the stitching! I was surprised at that. It was a quick stitch, maybe 4 or 5 hours over a few evenings. I made a few booboos. The middle roof has extra bits at the side and the top butterfly is just plane weird. I can't see Nana CA looking at it and saying "you've cocked it up girl!", so we won't worry.
Now I have to decide which one I'll stitch for February...