I've always said I don't have much of a stash.
Turns out that's not true. I've got a 4-drawer unit full of fat quarters. This is how the contents of those drawers looked:
I did some ironing, some folding and some colour arranging and now the pink/red/orange and black/white/grey/brown drawers are nice and neat like this!
I removed anything that was less than a fat 1/8, folded all the FQs, then folded the fat 1/8s nicely too. Anything smaller is to be a scrap. Want to see my scrap cupboard?
Yeah, I know. Just call me Mrs Organised. Actually, that's only some of my scraps. The rest live in this linen basket: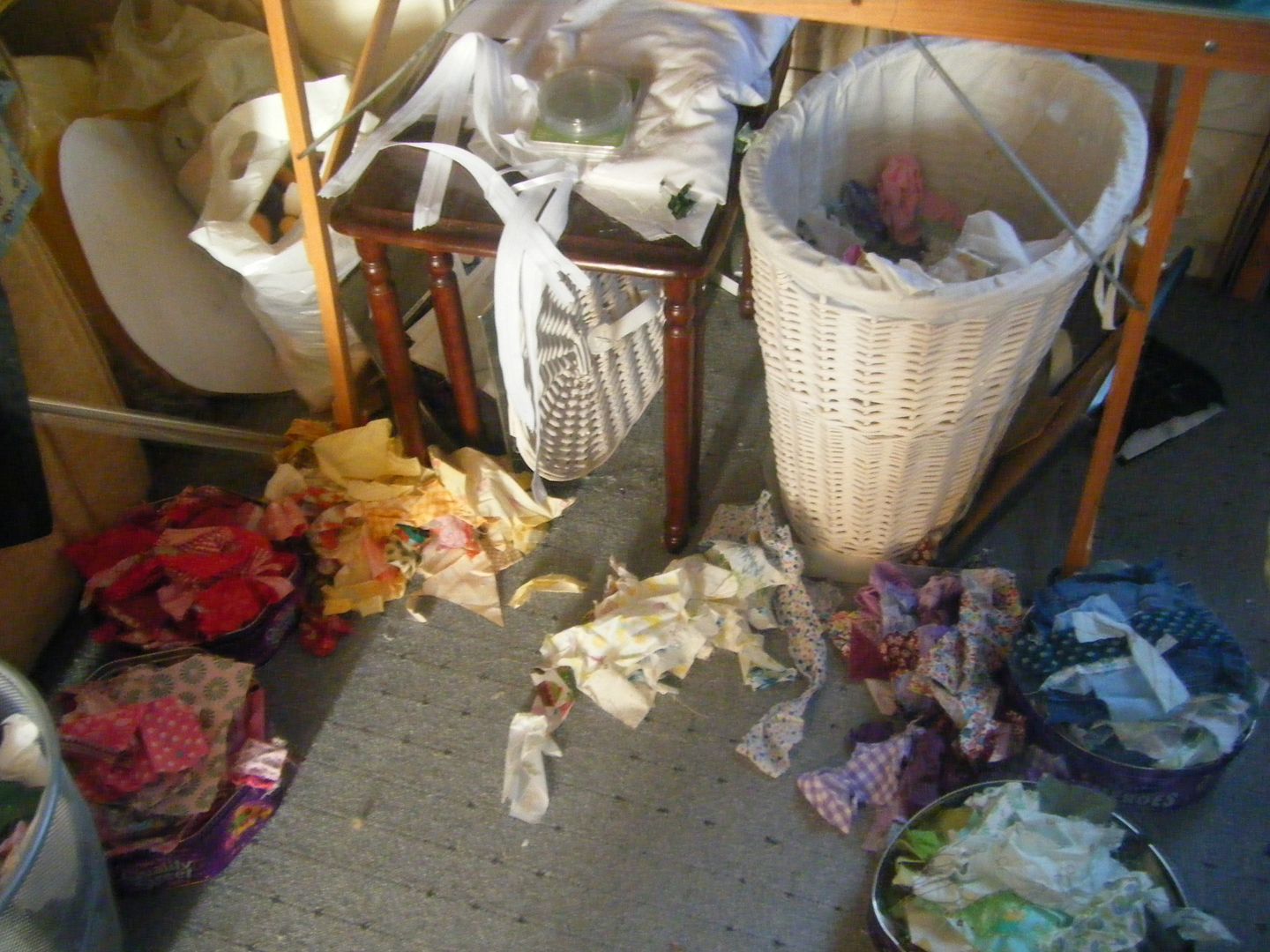 As you can see, I've started sorting them by colour. At the time of writing I've sorted all the scraps in the linen basket, but none in the cupboard.
I decided something needed to be done. These scraps had to be tamed and organised. Cue a lot of ironing and some quilting as you go. Wow QAYG takes FOREVER.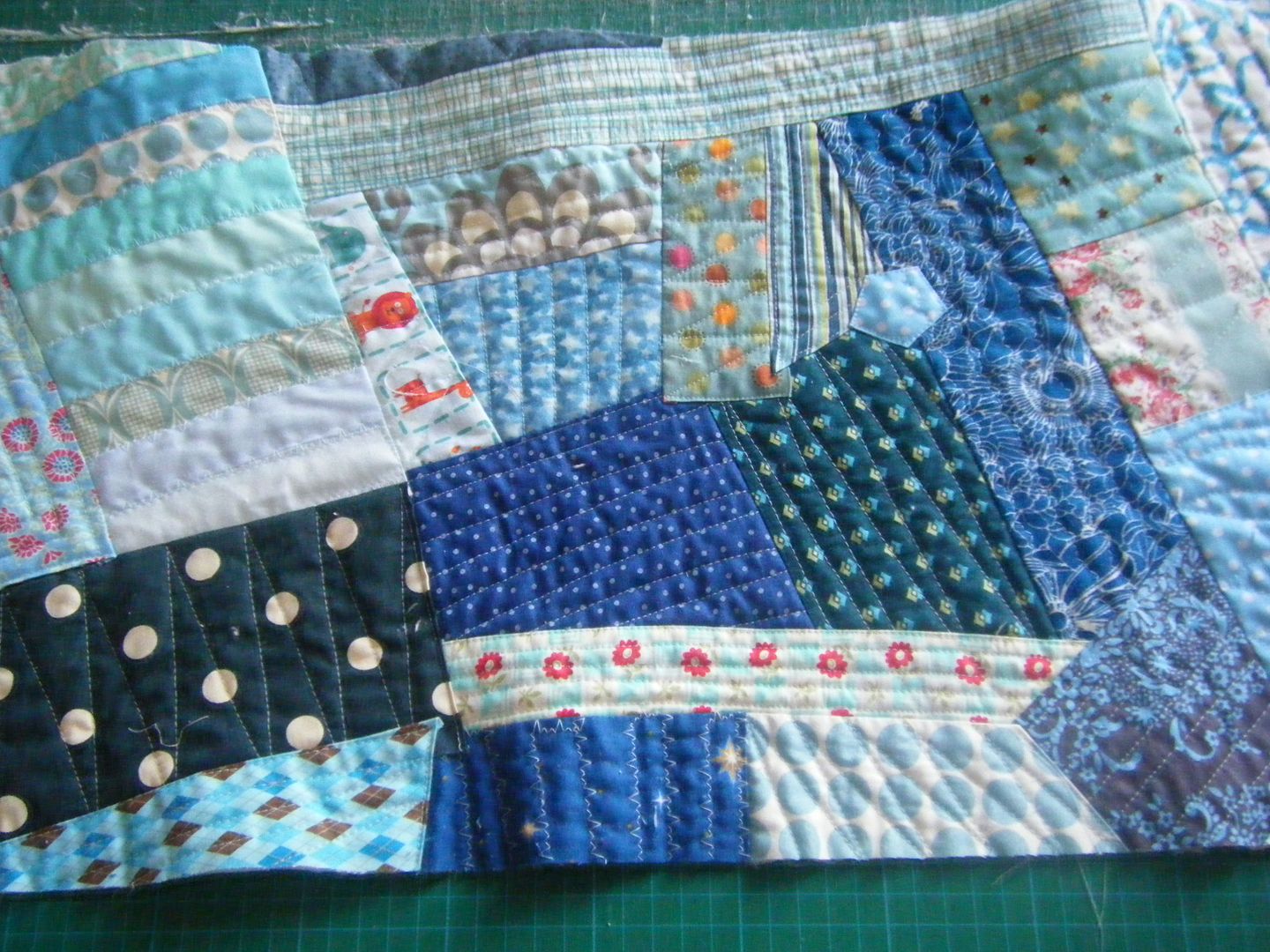 I'd think I was going great guns when I'd find a bit of raw edge hanging out or a spot I'd missed! I resorted to folding the edges of a scrap and stitching it down. Eventually, after a LOT of sewing and one and a half spools of thread, I had enough...
... to make this basket. It measured 33" x 14" when it was a flat piece. I QAYGed (can I say that, or should it be QAIW?) onto a piece of wadding with part of an old sheet behind it. I then applied firm interfacing to that and it stands up really well. As I couldn't be bothered with binding, I made a lining from an old pillow case. It's a simple tote construction with boxed bottoms, no pattern.
It has a large hanging loop as I'd like to fix a rail up somewhere to hang them all on, but so I can take them off. It requires some more thought. I didn't interface the loop which may be a mistake.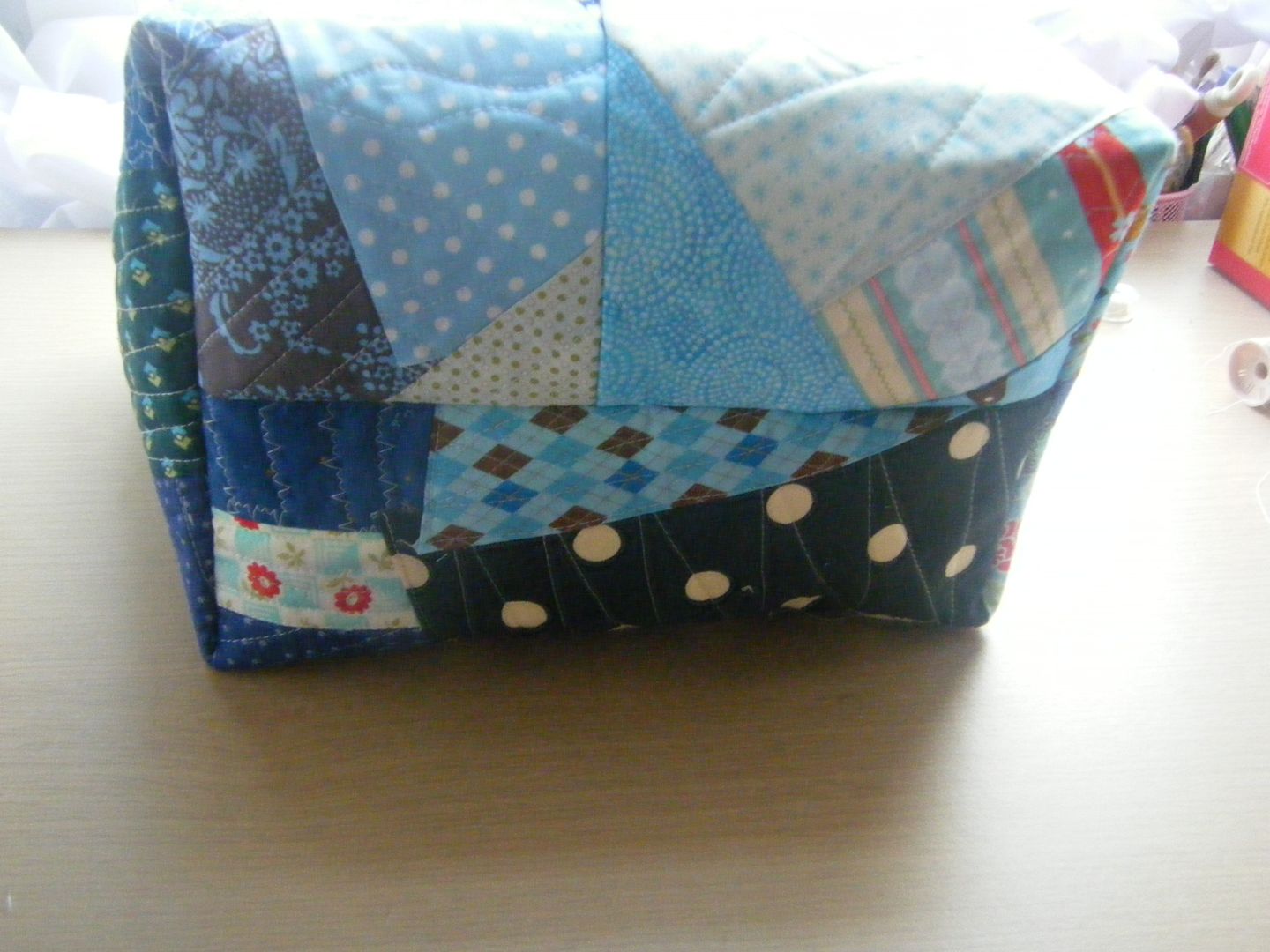 I intend to make one for each colour of prints, then I'll think about solids. I don't have so many scraps so I'm thinking I might do divided baskets to hold 2 colours - possibly à la Vera as I LOVE her basket. I doubt I'll do them all as QAYG as it's so time consuming. I think I'll also use it as a way to make blocks that I like and then practice my FMQ.
*affiliate link. If you click over and buy something, I get a few pennies towards a voucher.
p.s. my craft room is an absolute tip!