Disclaimer: I love these little tiles, but I can't guarantee that they're going to be wild...
I received a craft book for my birthday last year - nothing new there then - but this one captivated me. It was a real "aha!" moment. I'd been thinking of beadweaving as a method of making a bracelet or necklace entirely out of seed beads, this book shows that you can make components, then use metalwork or wire work to join them into a piece of jewellery.
I hit the stash, then bought a few top ups and off I went. I finished these components back in November (along with some more for other pieces!) and there they've sat ever since. It was time to tackle them.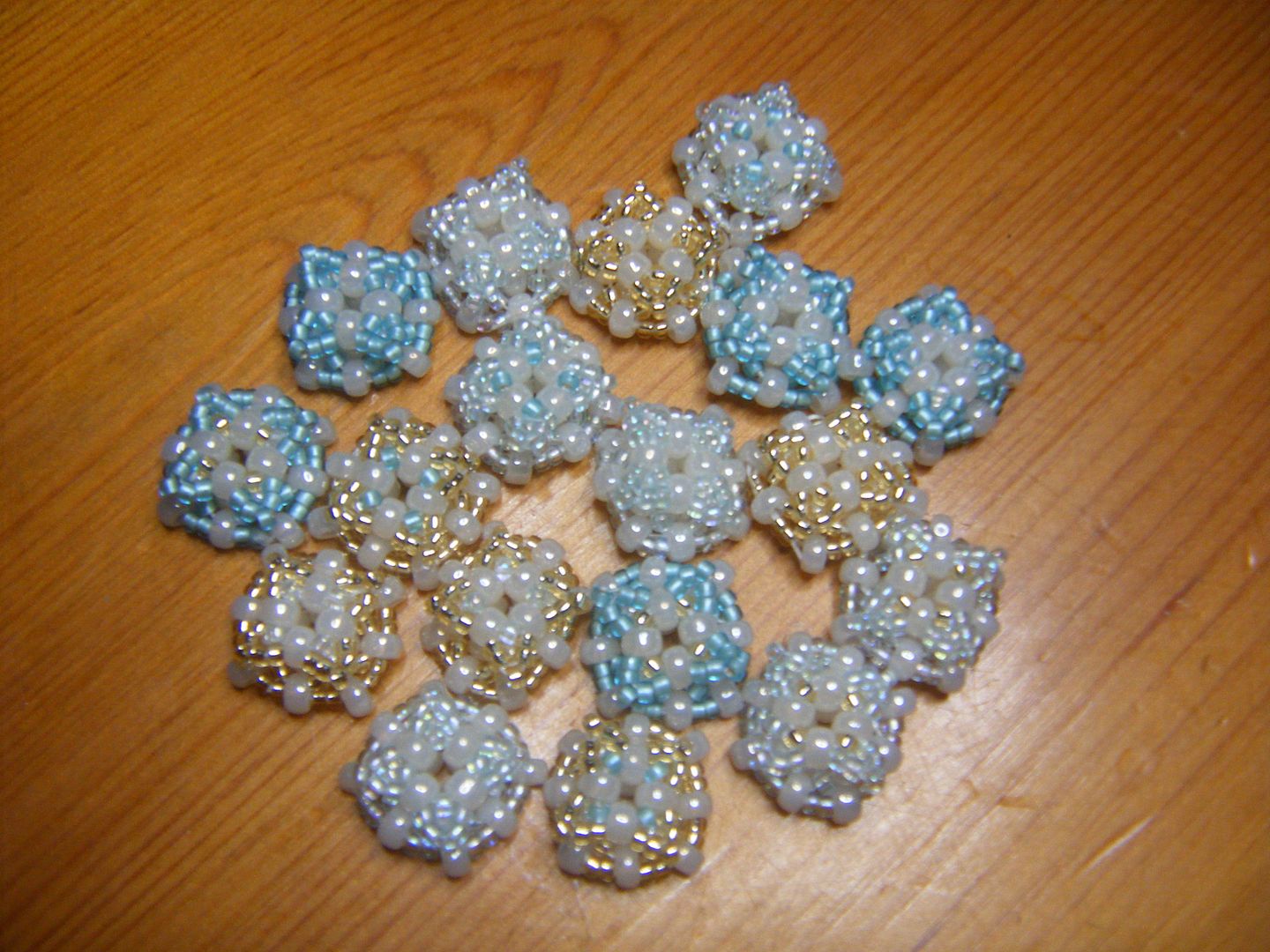 Oh, I haven't told you what the book was! It was Creative Seed Bead Connections
- that's an affiliate link, if you click on it and buy the book, I will receive a few pence towards to an Amazon voucher, but if you are a bead weaver (or would like to be) I'd highly recommend it!
I completely failed to get a photo of the other side - these are two-sided components, but you can see that below. I used a variety of combinations of gold, light blue and dark blue 11/0 seed beads with white 8/0 seed beads.
The making up of the necklace was one of the simpler ones in the book. I changed the layout to one I preferred, but used the joining method which was jump rings.
You can see the two different sides here. One side (like the gold ones) is a double ring, the other side (the light blue) is a four-pointed star on top of a ring.
I added a bit of chain (it takes me AGES to get a necklace to the right length), then a simple toggle clasp, my preferred closure.
I really love this necklace. It's for me.
So now I just have to tackle the other set of components I made!