Good morning ladies, I hope you are all enjoying the spring weather... yeah, I would be too if we were having any.
I wanted to show you how I'm getting on with the crewel flowers pieces I started for January's Needlequest challenge. I bet you thought I'd abandoned it, didn't you?
Last time I showed you this piece, I was worried about the flatness of the stems. I took all your comments on board and know that I have to do some highlighting. I took the piece down to my brother's the other weekend along with a selection of crewel wools so he could help me choose the colour to use. He's a graphic designer and has an excellent eye for these things. He advised me to wait until I've finished the piece. So I will.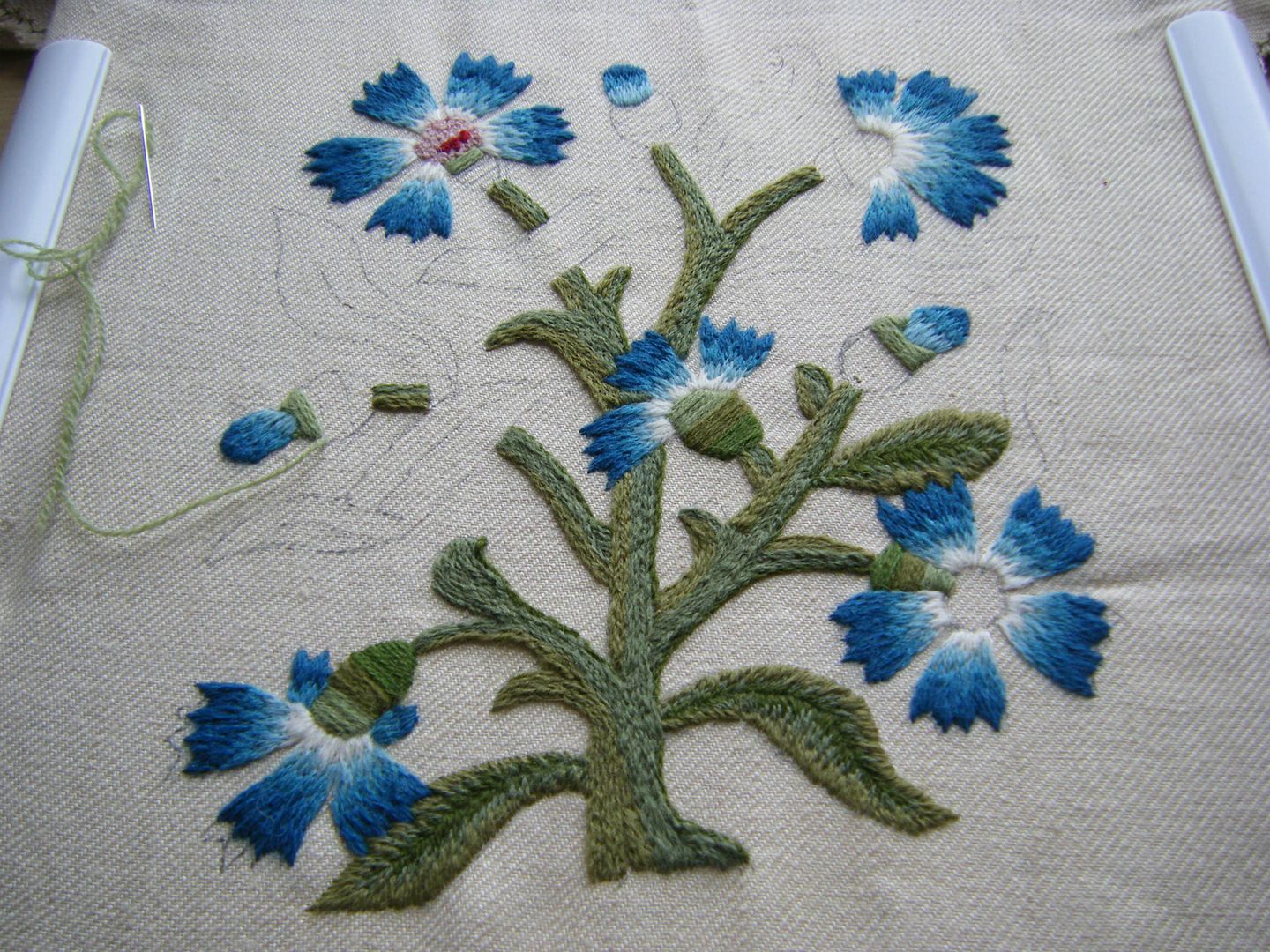 All the flower heads and buds are now finished, except the flower centre in the bottom right of course. I've also finished off the stems so only have the leaves and the green bits of the buds/flowers (no idea what they're called) to do.
I thought it would take me forever, but it seems to be going pretty quickly. I love the texture of the piece. Now, when I asked for help, a few of you suggested using one strand of embroidery thread to do the highlights. This isn't feasible as I'm working this piece in crewel wool, but I understand a lot of you may not have seen crewel wool, so I attempted to take some photos to show you the difference.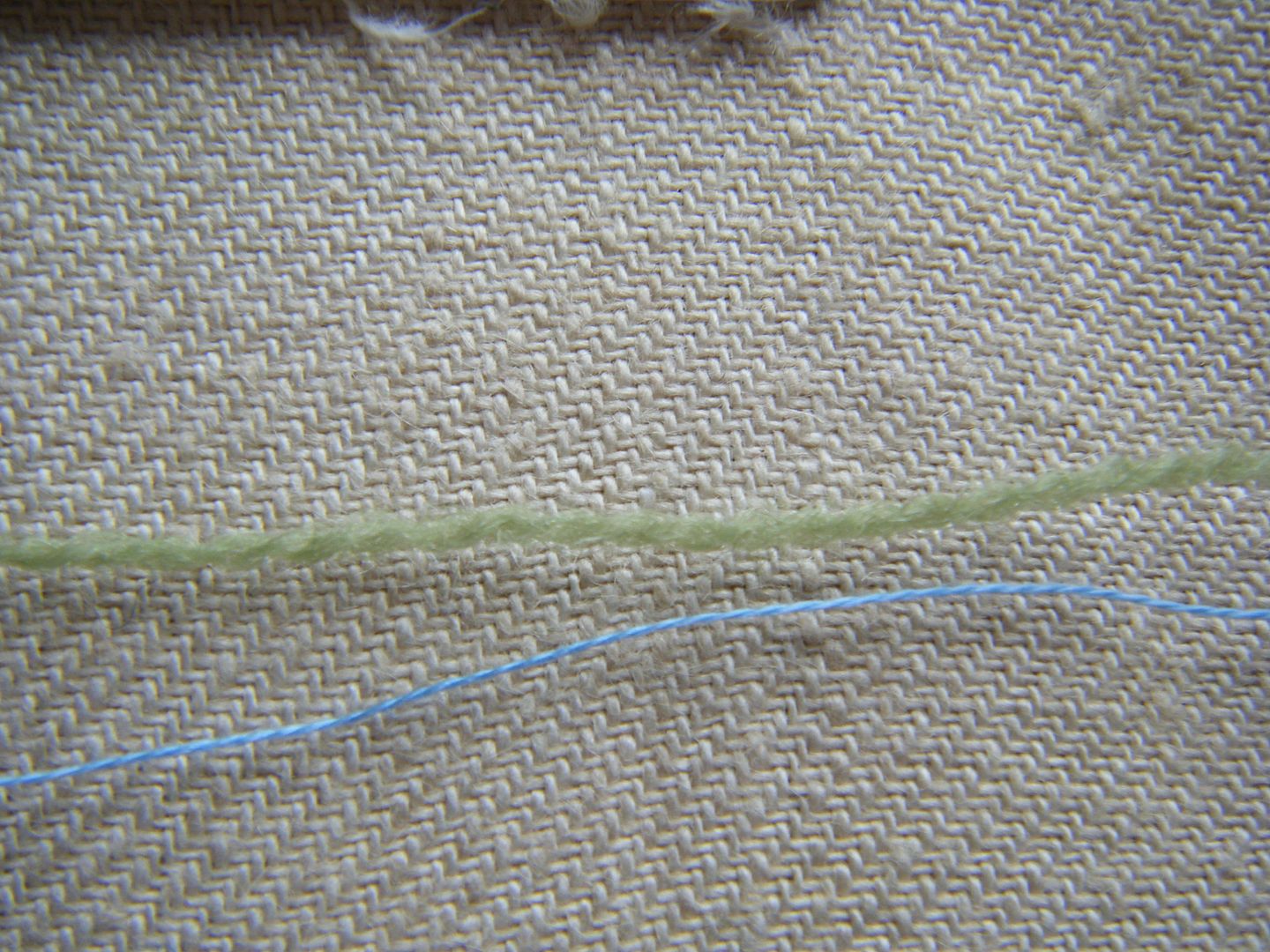 The green strand at the top is the crewel, the blue is one strand of floss. Can you see the difference? The crewel is matt and fuzzy, the floss is smooth and shiny. That's why I thought the floss highlights would stand out like a sore thumb.
Maybe that shows it better? This is one strand of floss over the crewel stitching. Anyway, I'll show you the piece again when I've finished, then I'll have to start the highlighting! Thanks for the suggestions everyone, they were very much appreciated.
Related posts
the beginning
flat flowers