I have actually ticked an item off my Follow Along list! It was a crazy list, you can see it here if you're so inclined, which I fully expected to complete in January, by February I thought the whole thing was a lost cause!
The January challenge for Needlequest was silk shading, which I interpreted as long and short stitch. The perfect time to work on my V&A Scabious crewel work kit. I put it on the FAL list and I'm glad I did as it's shaping up to be my only finish this quarter!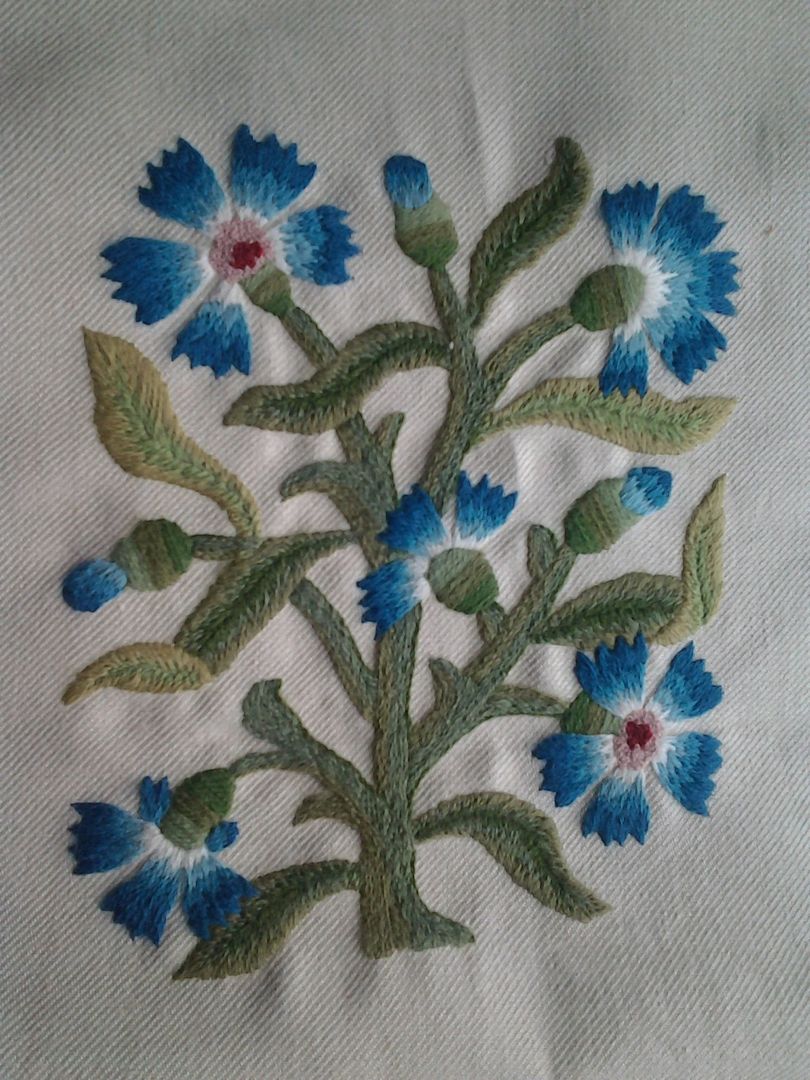 Ta dah! All embroidered and pressed, though you wouldn't guess that, and waiting to be framed as I will not be turning this into a cushion to be sat on!
I started the kit back in 2010 and ran out of the crewel. I'm glad I did as looking back I'm keen on neither colours nor stitching.
My stitching vastly improved whilst embroidering this piece. There was the odd boo-boo - see above. The pale leave should be behind the stem, I embroidered it over the stem. I attempted to cover it and it does look like I succeeded in real life, but not in this photo!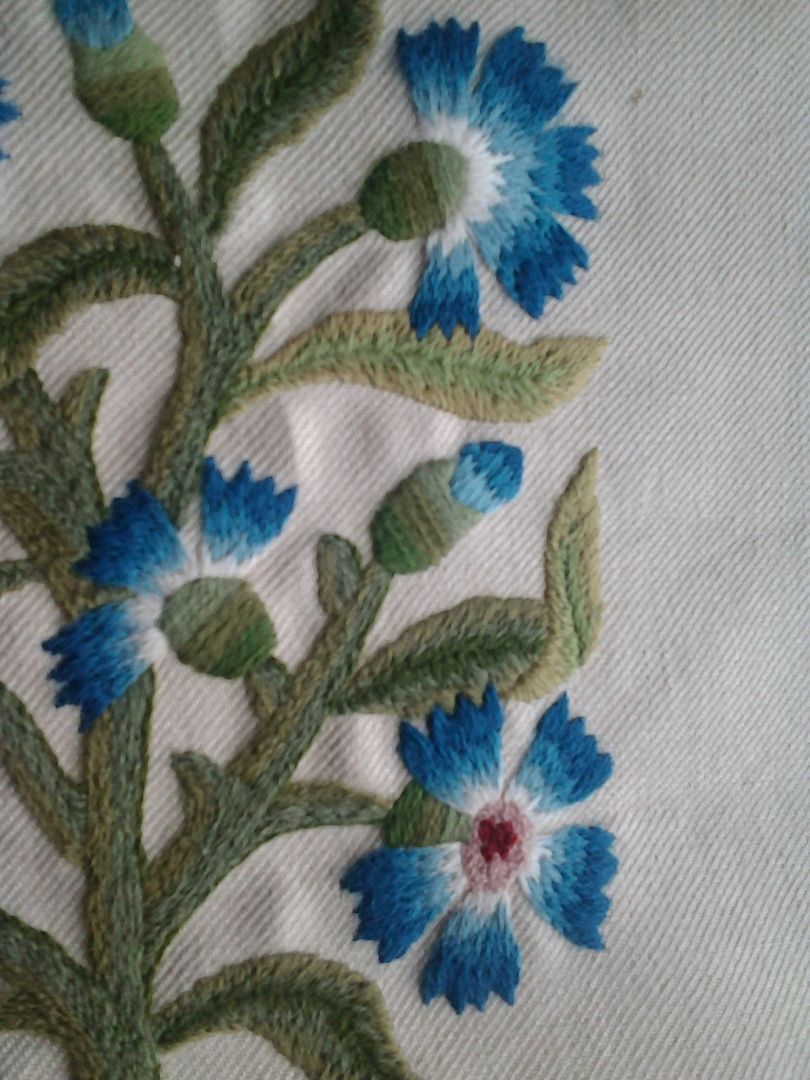 This stem, the one in the middle with the bud, concerned me whilst stitching. I thought it was too thick and dithered about highlighting it for a few weeks. I got the advice to wait until I'd done and I did and it doesn't look too thick to me anymore!
I'd stupidly started with the flowers so when I put the leaves in, the edges of the flowers that overlap the leaves kind of sank back. I added some more stitches to try and bring them forward. Lesson learnt.
I am so chuffed this is finished! Now to find a frame... I should put that on my FAL 2nd quarter list...




Related posts
the beginning
flat flowers
finishing the stems