I've noticed a lot of bloggers are on a fabric diet. This worries me as the economy is still fragile and only just entering recovery. I had to do something about it. But what could I do? Well buy fabric of course, all the fabric!
I LOVE Bluebird Park and had to have the bunny fabric. I had a good look around and found that the shop with the most prints that I wanted was Hulu. I have no firm idea what I'll do with these, but the background prints and the bunny prints are 1/2 metres so I was thinking about a quilt. I bought a charm pack in the end after putting a layer cake in my basket 3 times and taking it out 3 times. (After this arrived, I realised I'd already bought an FQ of the first two prints!)
With the money I'd saved on the layer cake, I bought a couple of mini charm packs by my favourite designers and a piece of this Happy Go Lucky fabric. I'm planning another splash mat for the kitchen.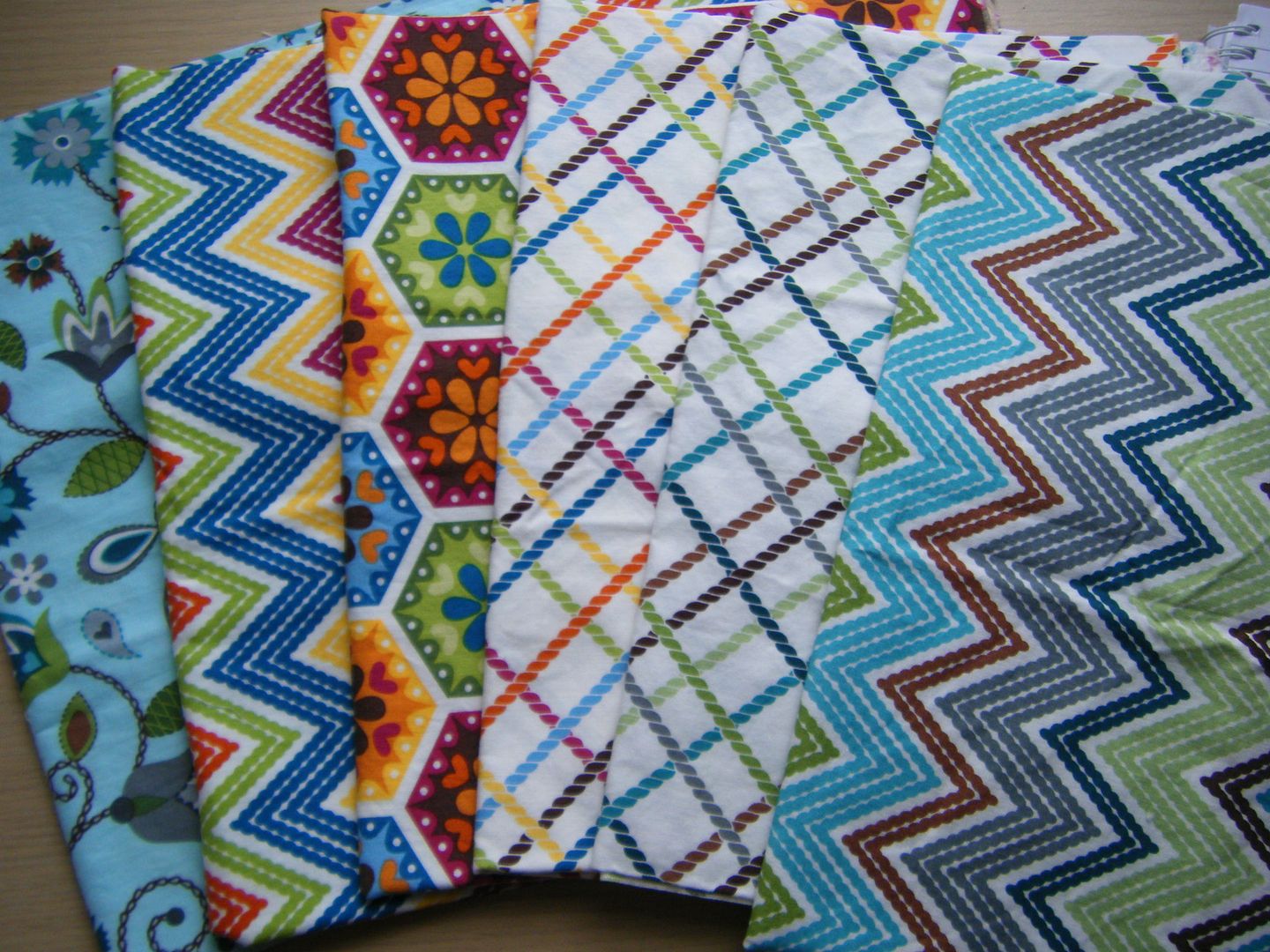 I'm all for helping the global economy, not just the UK economy, so during the Great Fabric Destash on Instagram I nabbled these prints and promptly forgot what they were. I missed the UK Destash due to being forgetful... Probably for the best.
The green bundle for The Village Haberdashery Stash Society also turned up. Yummy greens!
These FQs came from a new-to-me shop, Plush Addicts. It's all Di's fault. I saw the bunny tea party fabric on her blog and had to go and find some and buy it. It's called Enchant. In the same shop I bought another two bunny prints from the Just For Fun line from Makower (it seems to be called something else in other shops) and one print which includes a bunny from Forest Playground. The Henry Glass teapot fabric fell into my basket.
I decided to see what other bunny prints I have. The answer is not many. These are the FQs I dug out, and of course there are the two BlueBird Park ones. I think I might have a few scraps from a Lilly and Will layer cake too... I need more bunny prints, I need a bunny quilt. Will you tell me if there are any more that are out or if more do come out? I need them. NEED, not want.
The UK economy will thank you.